Details:
Eastman Johnson painted The Lord Is My Shepherd only months after the Emancipation Proclamation of New Year's Day, 1863. The image of a humble black man reading from his Bible was reassuring to white Americans uncertain of what to expect from the freed slaves. But the simple act of reading was itself a political issue. Emancipation meant that blacks must educate themselves in order to be productive, responsible citizens. In the slaveholding South, teaching a black person to read had been a crime; in the North, the issue was not ​"May they read?" but ​"They must read."
🙏🏽
This image is in the public domain.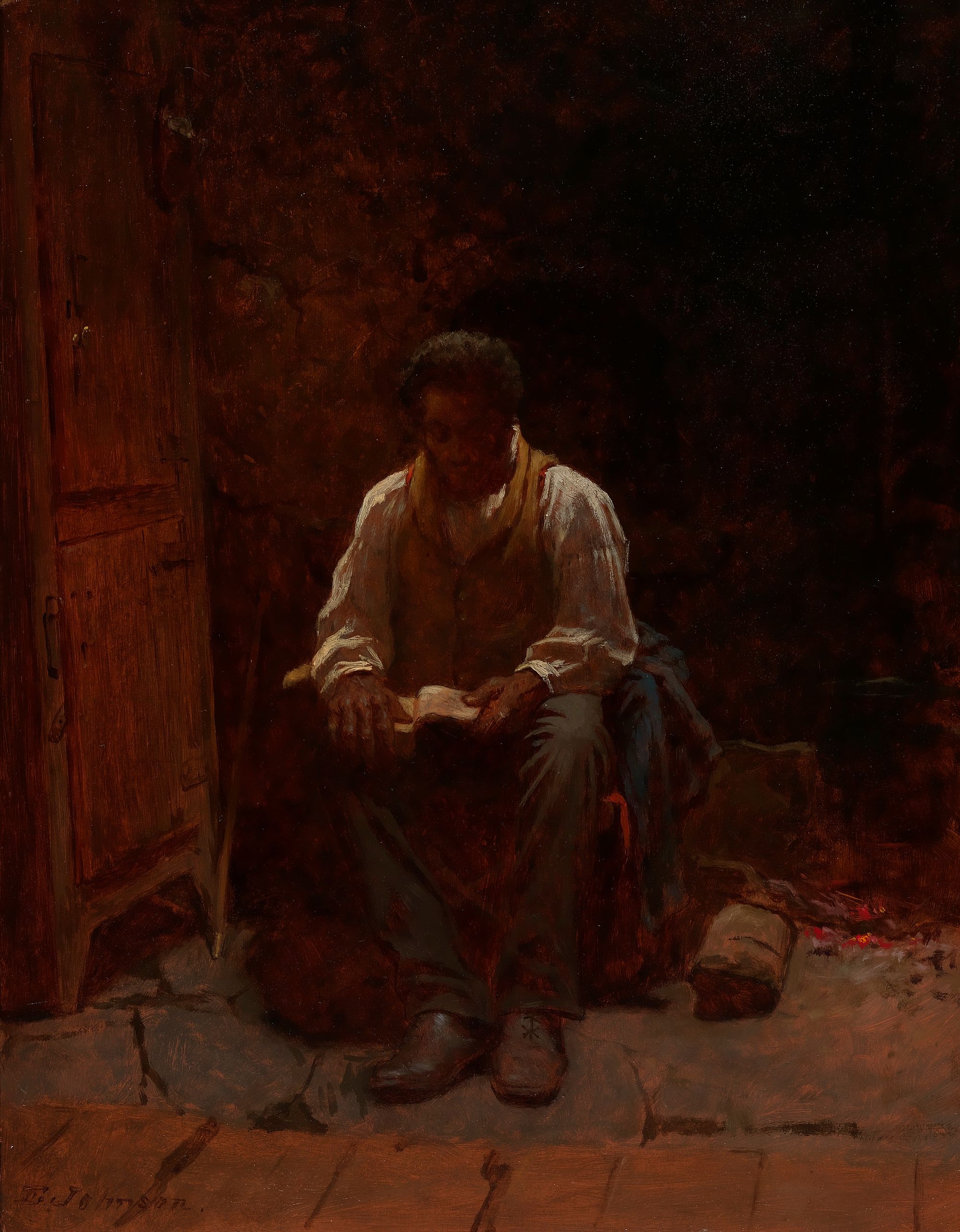 Please Subscribe or Donate to Help Keep This Site Free!