Details:
Saint Joseph's dreams are four dreams described in the Gospel of Matthew in the New Testament in which Joseph, the legal father of Jesus, is visited by an angel of the Lord and receives specific instructions and warnings of impending danger. All four dreams come from the period around the Nativity of Jesus and his early life, between the onset of Mary's pregnancy and the family's return from the Flight to Egypt. They are often distinguished by numbers as "Joseph's first dream" and so on. Especially in art history, the first may be referred to as the Annunciation to Joseph.
🙏🏽
This image is in the public domain.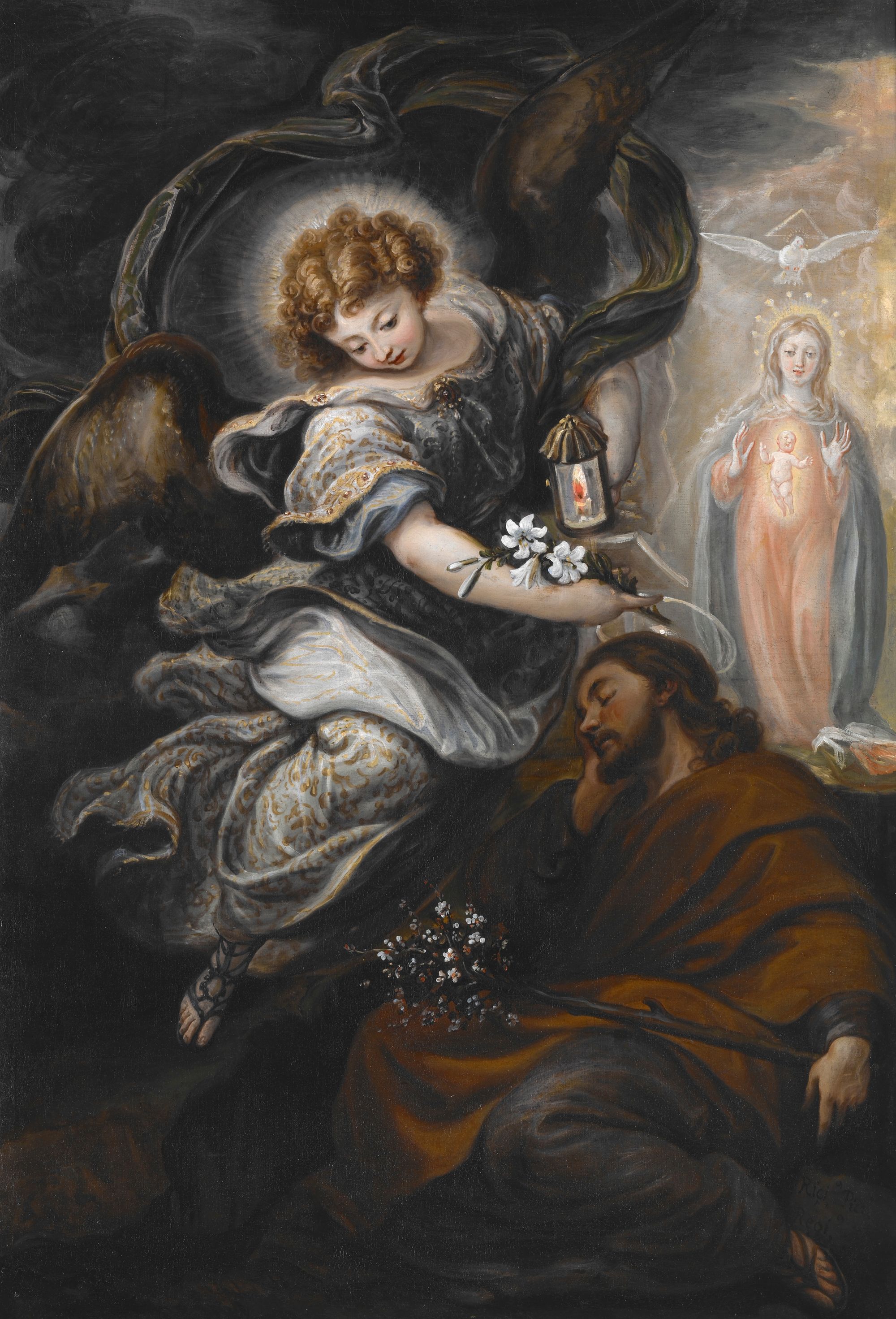 Please Subscribe or Donate to Help Keep This Site Free!