Two of Christ's followers, Joseph of Arimathea and Nicodemus, carry his body from the cross to the tomb. Mary, his mother, kneels and pulls her son's face close to hers for one last moment, while Mary Magdalene kneels tearfully at his feet in splendid brocaded robes. Death has transformed Christ's green-tinged, rigid body in horrific detail: his hands are clenched into agonized claws, bloody scars from his Crown of Thorns dot his forehead, and his wounds are graphically evident.
The artist, a follower of Rogier van der Weyden, based this painting on Weyden's altarpiece, now in the Prado in Madrid. As Weyden did, this artist described faces, fabrics, and objects in great detail and arranged the figures as though in a frieze. The shallow space is further limited by the use of the gold-stippled background.
Free Downloads Below
This image is in the public domain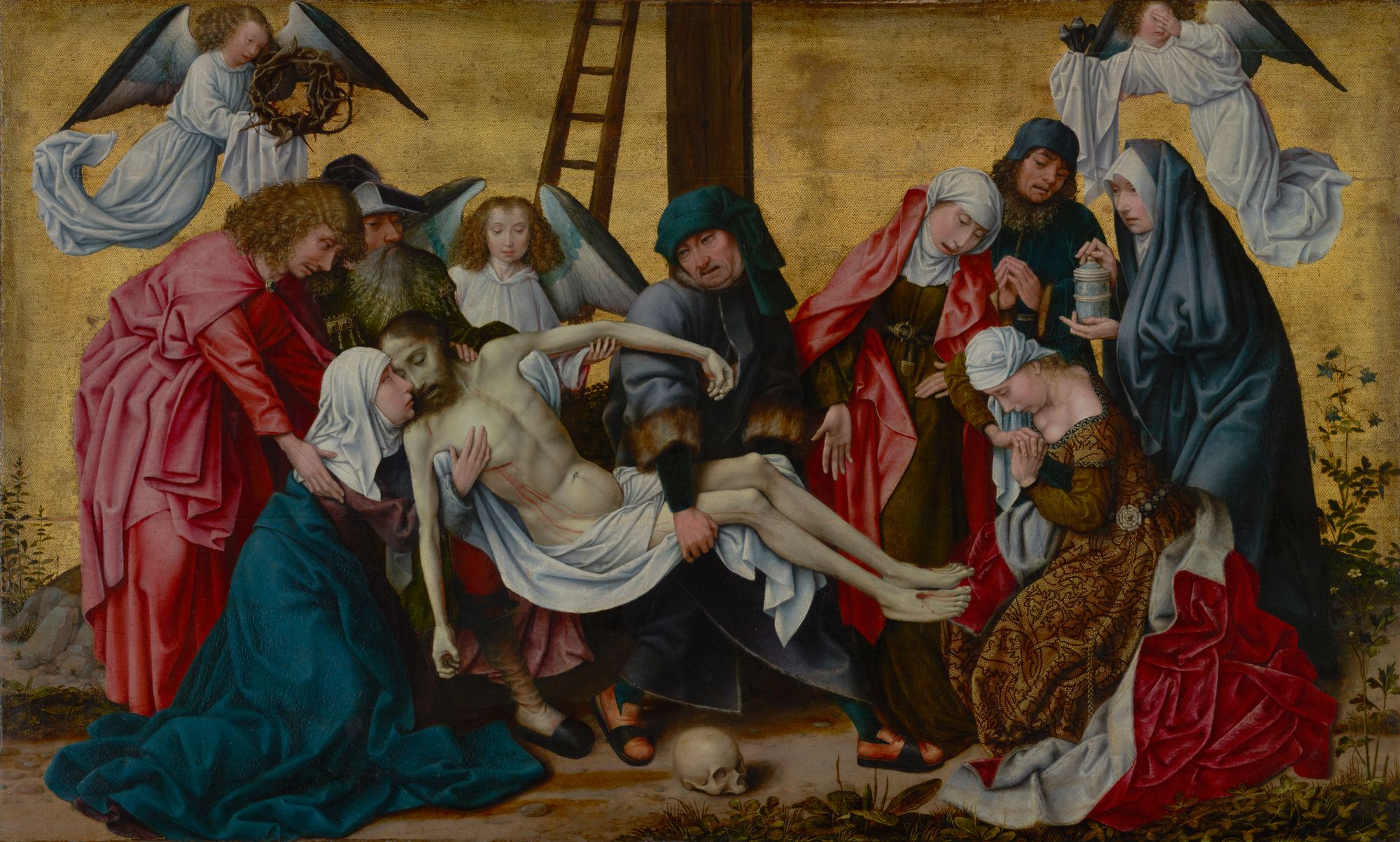 Please Subscribe or Donate to Help Keep This Site Free!