The New Testament has no mention of Joseph's death, but he is never mentioned after Jesus's childhood, and Mary is always presented as by herself, often dressed as a widow, in other texts and art covering the period of the ministry and passion of Jesus. By contrast, the apocryphal History of Joseph the Carpenter, from the 5th or 6th century, has a long account of Joseph's peaceful death, at the age of 111, in the presence of Jesus (aged about 19), Mary and angels. This scene starts to appear in art in the 17th century.
Free Downloads Below
Creative Commons Copyright info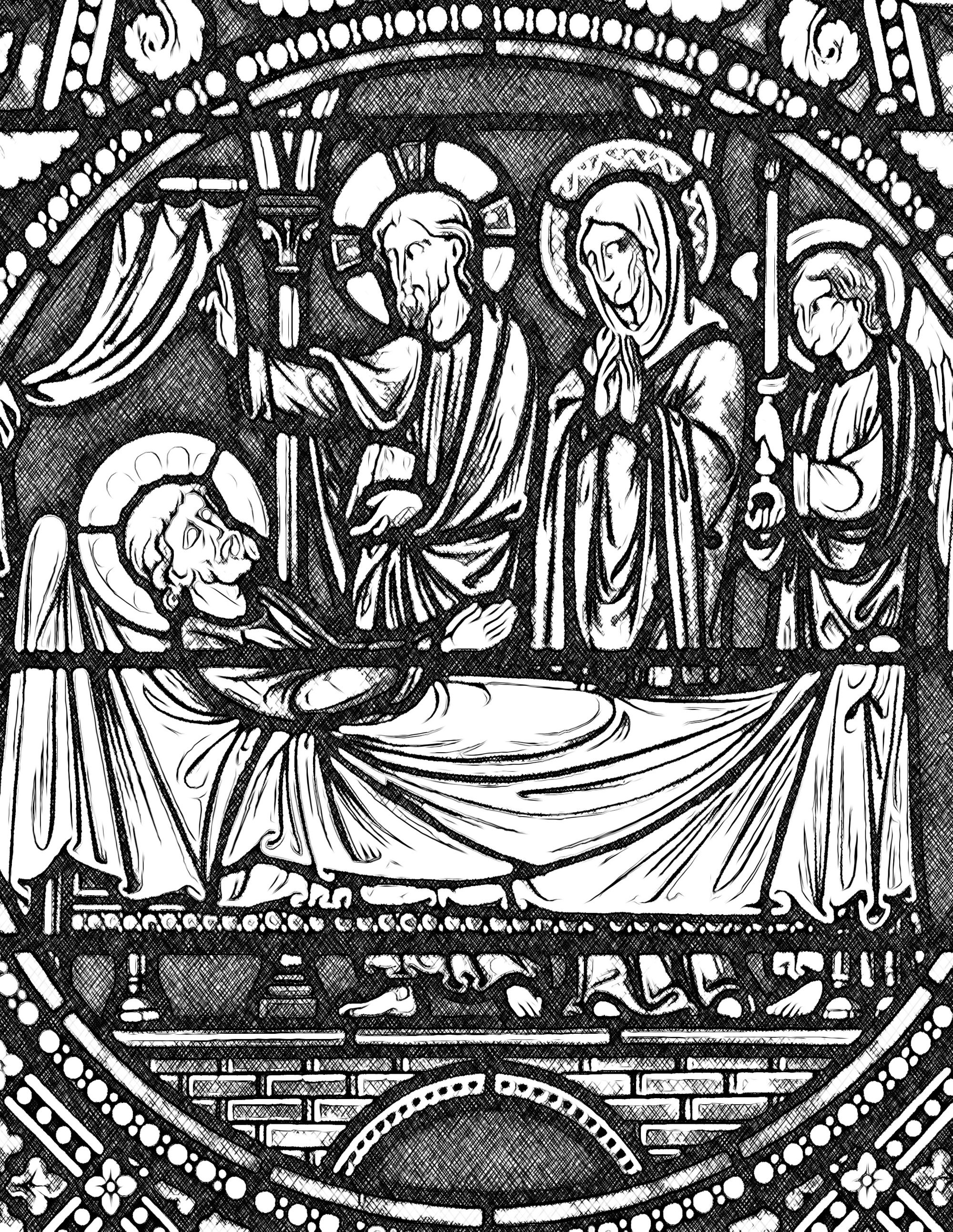 Please Subscribe or Donate to Help Keep This Site Free!