Details:
Created between 1405 and 1408 or 1409, probably in Paris, the Belles Heures, or Beautiful Hours, a private devotional book, is one of the most sumptuous manuscripts to have come down to us from the Middle Ages. Commissioned by Jean de France, duc de Berry from the Limbourg brothers, the most gifted artists of their time, it is the only manuscript completed by them in its entirety. The richly illustrated text is enhanced by seven unprecedented picture cycles devoted to Christian figures or events that held special significance for the duke. Using a luminous palette, the artists blended an intimate Northern vision of nature with Italianate modes of figural articulation. The keen interest in the natural world and the naturalistic means of representing it, so striking in the 172 illuminations, foreshadow the work of Jan van Eyck and the ensuing generations of outstanding 15th-century painters in the South Netherlands.

For a complete discussion of the Belles Heures, see: The Art of Illumination
🙏🏽
This image is in the public domain.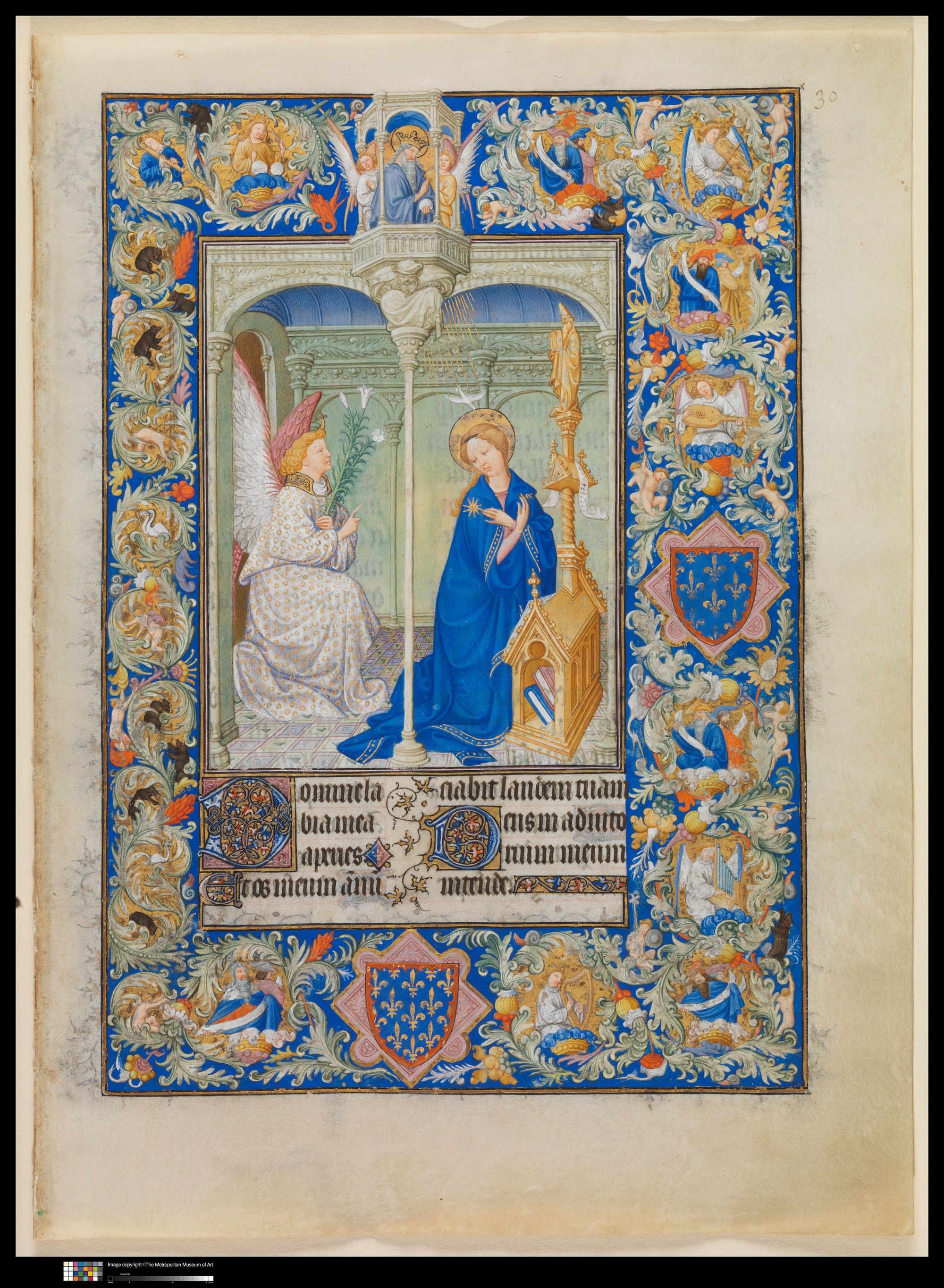 Please Subscribe or Donate to Help Keep This Site Free!