The Annunciation (from Latin annuntiatio) is the Christian celebration of the announcement by the Archangel Gabriel to the Blessed Virgin Mary that she would conceive and become the mother of Jesus, the Jewish messiah and Son of God, marking His Incarnation.
Simon Bening (c. 1483 – 1561) was a Flemish miniaturist, generally regarded as the last major artist of the Netherlandish tradition. Bening, born either in Ghent or Antwerp, was probably trained by his father, illuminator Alexander Bening, in the family workshop in Ghent. He travelled between Ghent and Bruges and became a member of the guild of San John and Saint Luke in Bruges as an illuminator in 1508. He was married twice and had six daughters. Two of them continued the family artistic tradition: Levina Teerlinc became a miniature painter, mostly of portrait miniatures, and emigrated to England, and Alexandrine Claeiszuene became a successful art dealer.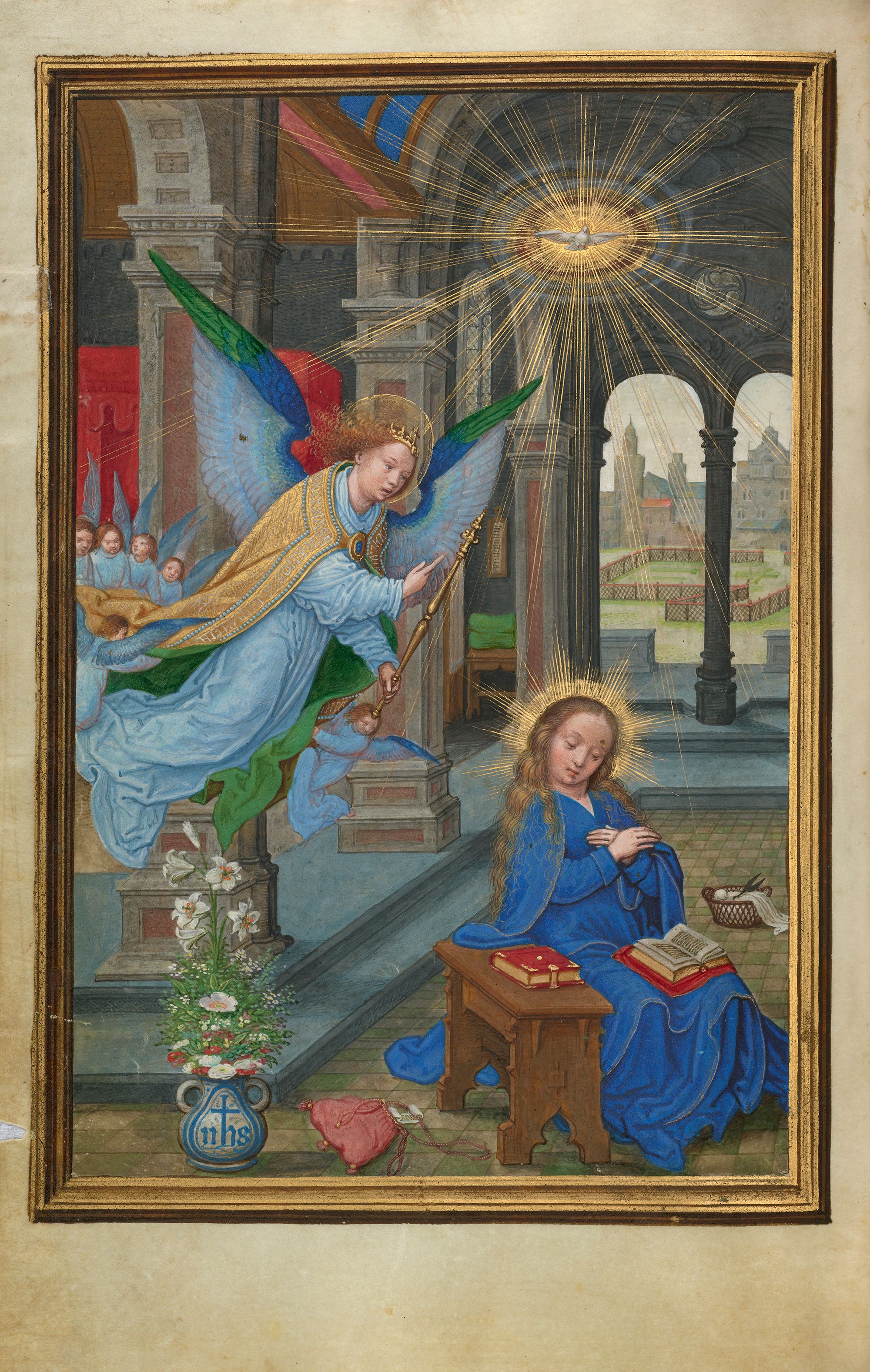 Please Subscribe or Donate to Help Keep This Site Free!