After curing Tobit's blindness, returning the family's wealth, and making it possible for Tobit's son Tobias to marry his beloved Sarah, the Archangel Raphael has dropped his disguise and revealed himself as an angel, saying, "I was not acting on my own will, but by the will of God." Such a scene of miraculous intervention was especially attractive to Protestants in Holland, who believed in doctrines of faith, mercy, and divine grace.
Jan Victors took his subject from the Book of Tobit, among the Apocrypha in the Old Testament. Borrowing elements from his teacher Rembrandt van Rijn's 1637 rendition of the subject, Victors set his figures before and within an architectural setting and opened the composition to a clouded landscape on one side. Strong contrasts of light and dark and a foreshortened angel, flying away on a diagonal and viewed from the back, give the scene animation and urgency. Victors's characteristically careful interpretation of surface details includes beautifully rendered highlights on the costumes and Tobias's head.
Free Downloads Below
This image is in the public domain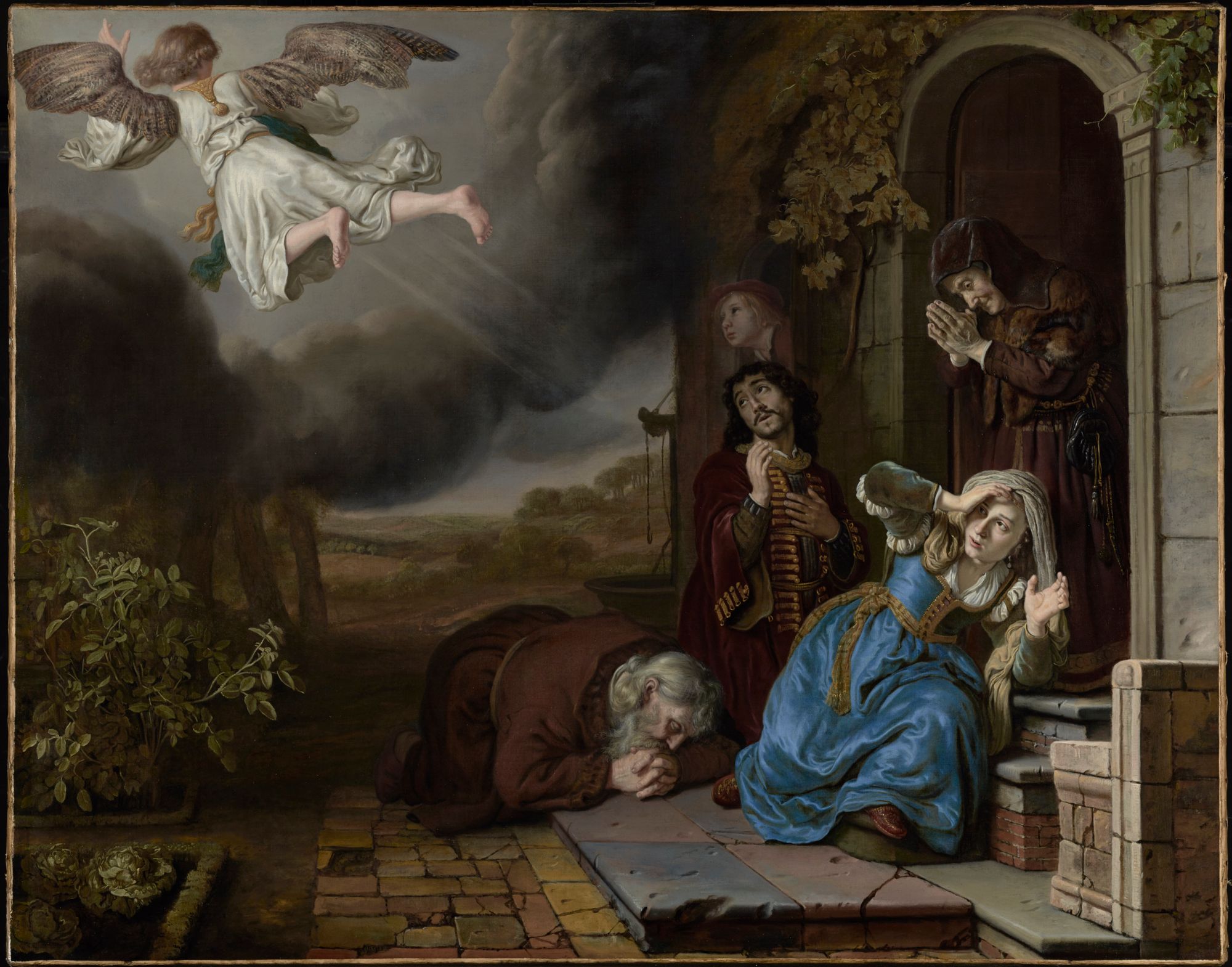 Please Subscribe or Donate to Help Keep This Site Free!