Details:
Large ceremonial silver cups with covers were a status symbol in the late 16th century, particularly when gilded like this superb example from Nuremberg. Stylish and grand, these cups provided the ultimate vessel from which a royal guest or aristocratic visitor could drink at a formal banquet. They came to be known as willkom, or welcome cups, as a result. The lid, mid-section, and base are all cast in sections, creating imposing height and stability for the great amount of silver used, a testament to the skill of the maker and the pocketbook of the owner.
🙏🏽
This image is in the public domain.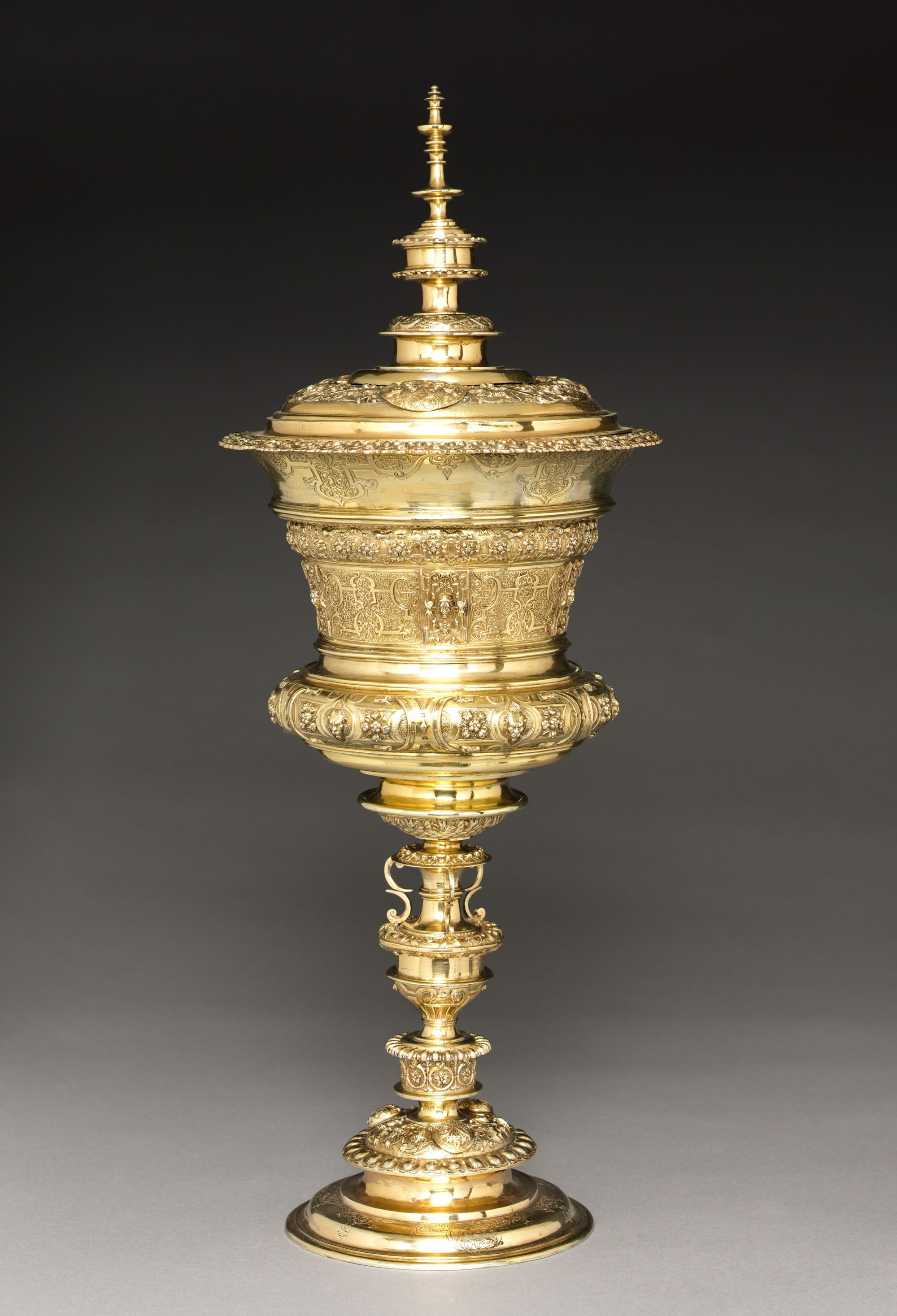 Please Subscribe or Donate to Help Keep This Site Free!