Details:
Although born into a wealthy merchant family, St. Francis (1181-1226) rejected all wordly goods, dedicating himself to chastity, humility, and selfless acts of kindness. By the time of his death, the order of friars he founded had expanded throughout Europe. In the summer of 1224, Francis visited a mountain retreat at La Verna near Assisi. After weeks of intense prayer, an angel on a cross appeared. The painter shows mystical rays of light emanating from the angel and leaving Francis with stigmata, wounds resembling those Christ suffered at the time of his crucifixion. Behind the saint, a follower throws up his hands in amazement. This predella panel, which was mounted in a row of related scenes below a larger painting, retains its original frame.
🙏🏽
This image is in the public domain.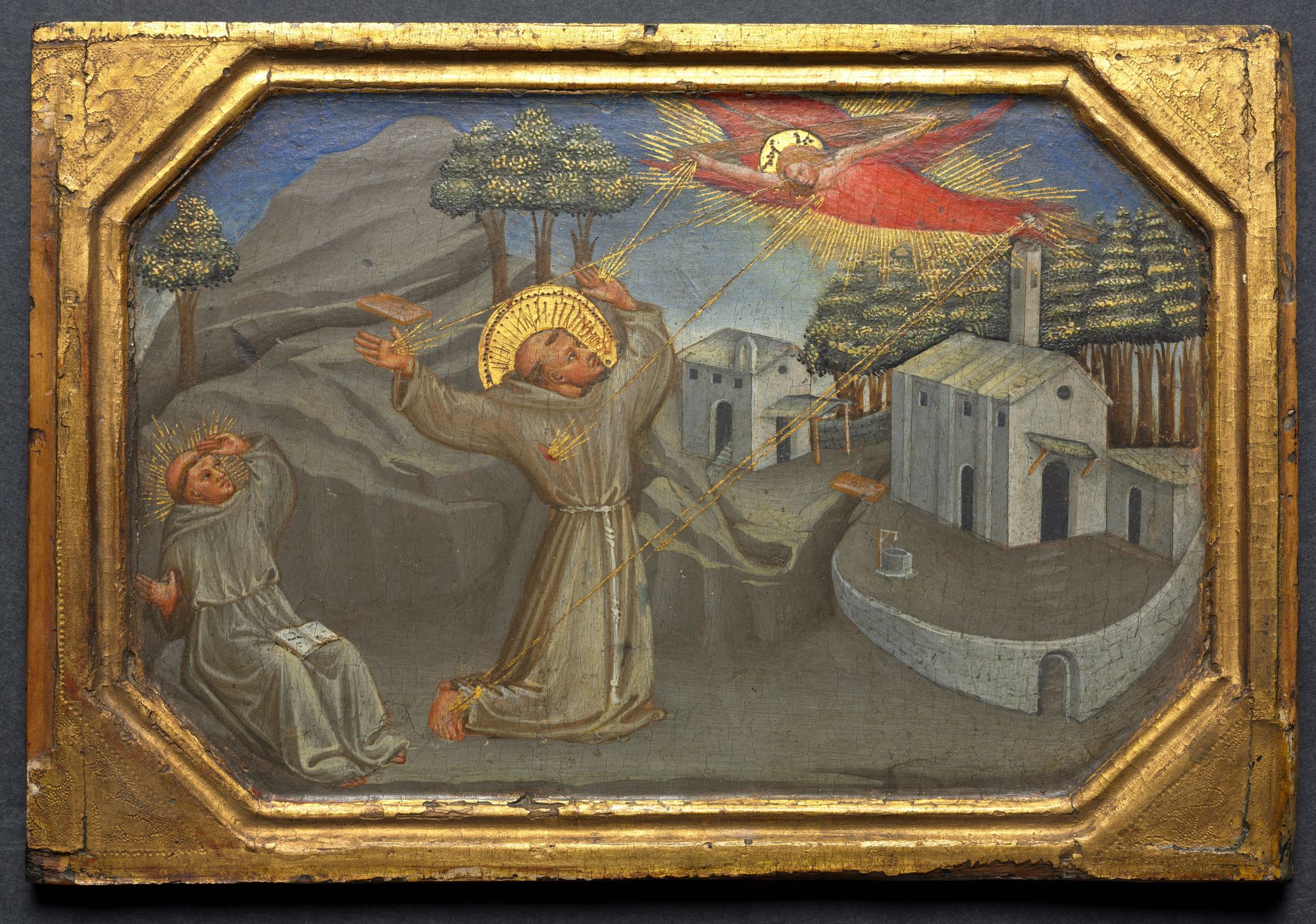 Please Subscribe or Donate to Help Keep This Site Free!