Saint Catherine (1347-1380) was the daughter of a prosperous Sienese cloth dyer. At the age of six, she saw a vision of Christ and thereafter dedicated herself to chastity, penance, and good works. She became much beloved in Siena for selflessly caring for victims of the Black Death. This panel, with 1966.2, was once part of a predella (or pedestal) of a large altarpiece painted for the Hospital Church of Siena. The main scene of this altarpiece, showing the Presentation of Christ in the Temple (now preserved in Siena) was ordered by the Pork Butchers Guild (the Pizzicaiuoli) in 1447. The predella was added later when Catherine was canonized in 1461. In the first panel, she kneels before an altar and reaches up to choose from the monastic garments offered by Saints Dominic, Augustine, and Francis, all founders of religious orders. Catherine takes the habit of Saint Dominic, which she wore as the founder of the Sisters of Penance. The second panel shows, at the right, Saint Catherine giving her cloak to a beggar. The beggar was really Christ in disguise, and at the left returns the cloak to her. For this act of charity, the cloak perpetually protected its wearer from the cold. Giovanni di Paolo painted both large altarpieces and small manuscripts.
Free Downloads Below
This image is in the public domain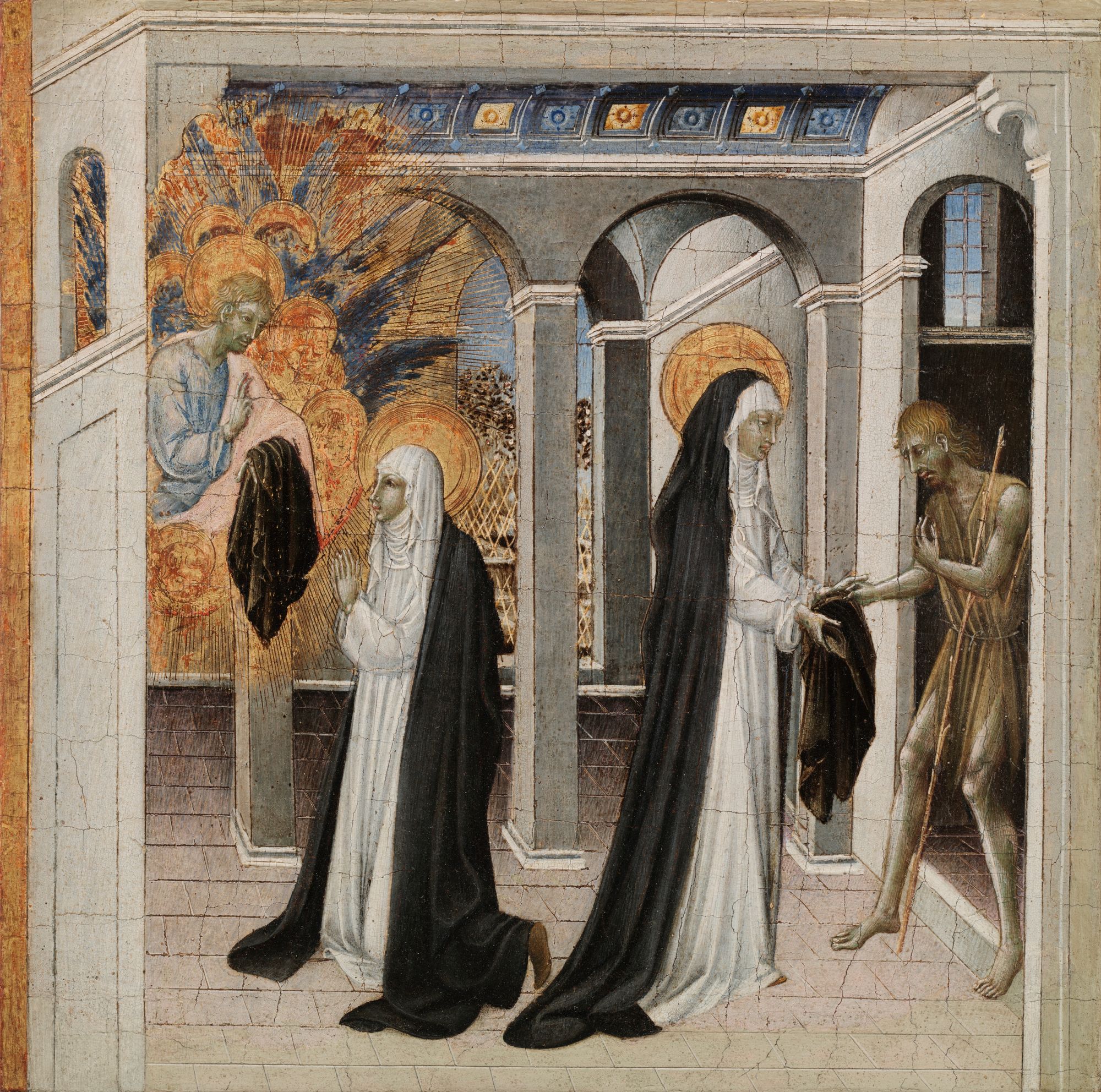 Please Subscribe or Donate to Help Keep This Site Free!