This side wing and its companion were once part of an altarpiece commissioned in 1408 by the confraternity of the Virgin and Saint Stephen for the church of Santo Stefano in Pane, on the outskirts of Florence. The central panel, now in the Minneapolis Institute of Arts, shows the Coronation of the Virgin.

In the Getty Museum's panel, Saint Lawrence, with his name inscribed beneath, faces the viewer. He is also identified by his attribute, partially seen behind him, the gridiron on which he was martyred. Saint Stephen, identified by an inscription beneath, turns to the right to witness the coronation in the central panel. In a roundel above, an angel crosses its arms in veneration.
Free Downloads Below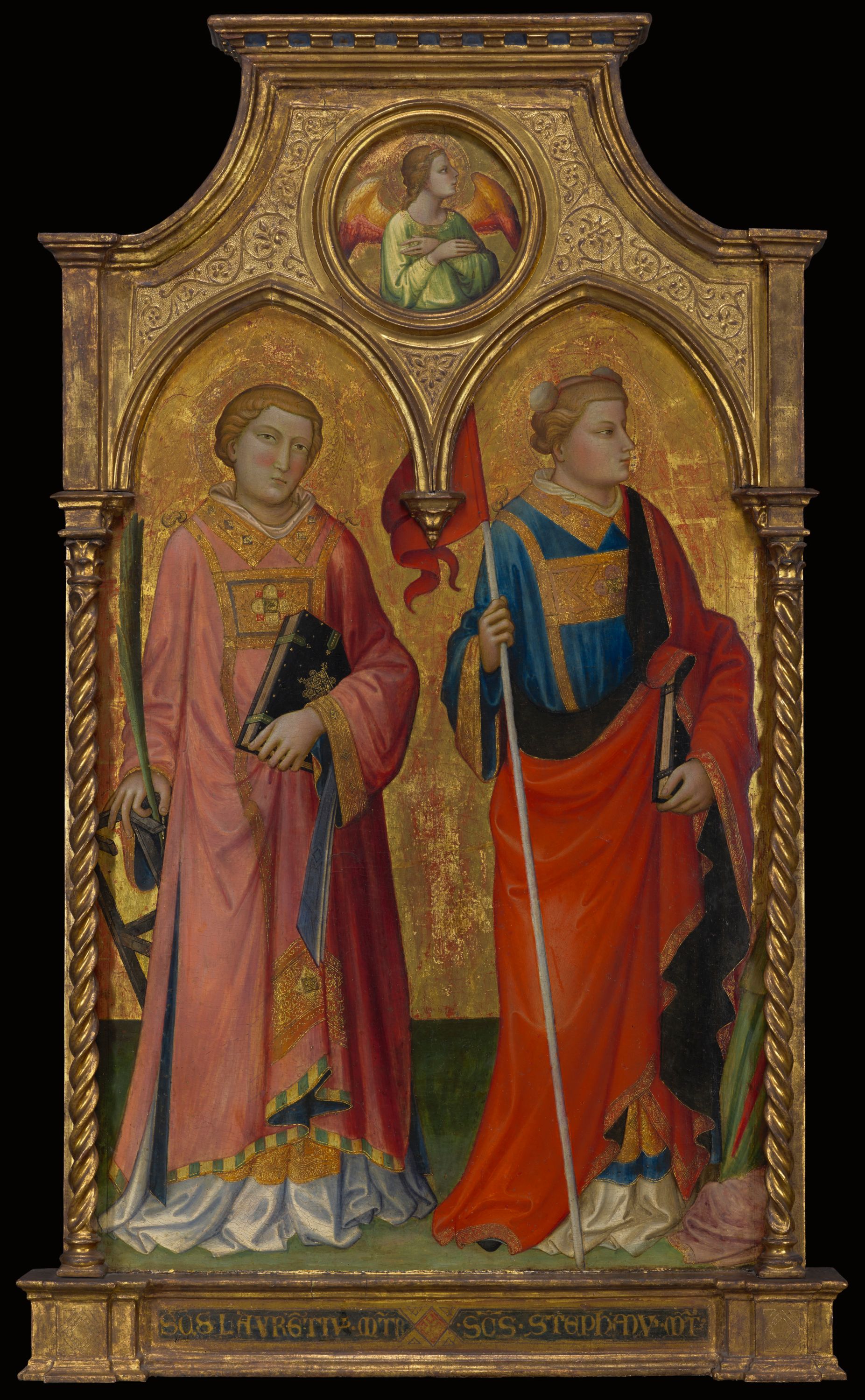 Please Subscribe or Donate to Help Keep This Site Free!