Details:
This sculpture, along with that of Saint Lawrence (1959.42) and two others in Germany, are believed to be the remaining fragments of a large altarpiece carved by Riemenschneider for the Dominican convent in Rothenburg in Franconia (demolished in 1813). Saints Stephen and Lawrence both wear the dalmatic to indicate their status as deacons in the early church. Each holds a symbol of his martyrdom; here, Saint Stephen cradles some stones to indicate his death by stoning. Art in Germany through the early 1500s remained firmly anchored in the late Gothic style with its associated interests in realism. Riemenschneider was one of the most prolific and versatile sculptors of this style, a recognized master in both stone and wood. His flourishing workshop employed as many as 40 apprentices in sculpting, woodcarving, and painting. His sculptures are noted for the dreamy, melancholy, and introspective quality in their expressions, as well as their remarkable attention to detail.
🙏🏽
This image is in the public domain.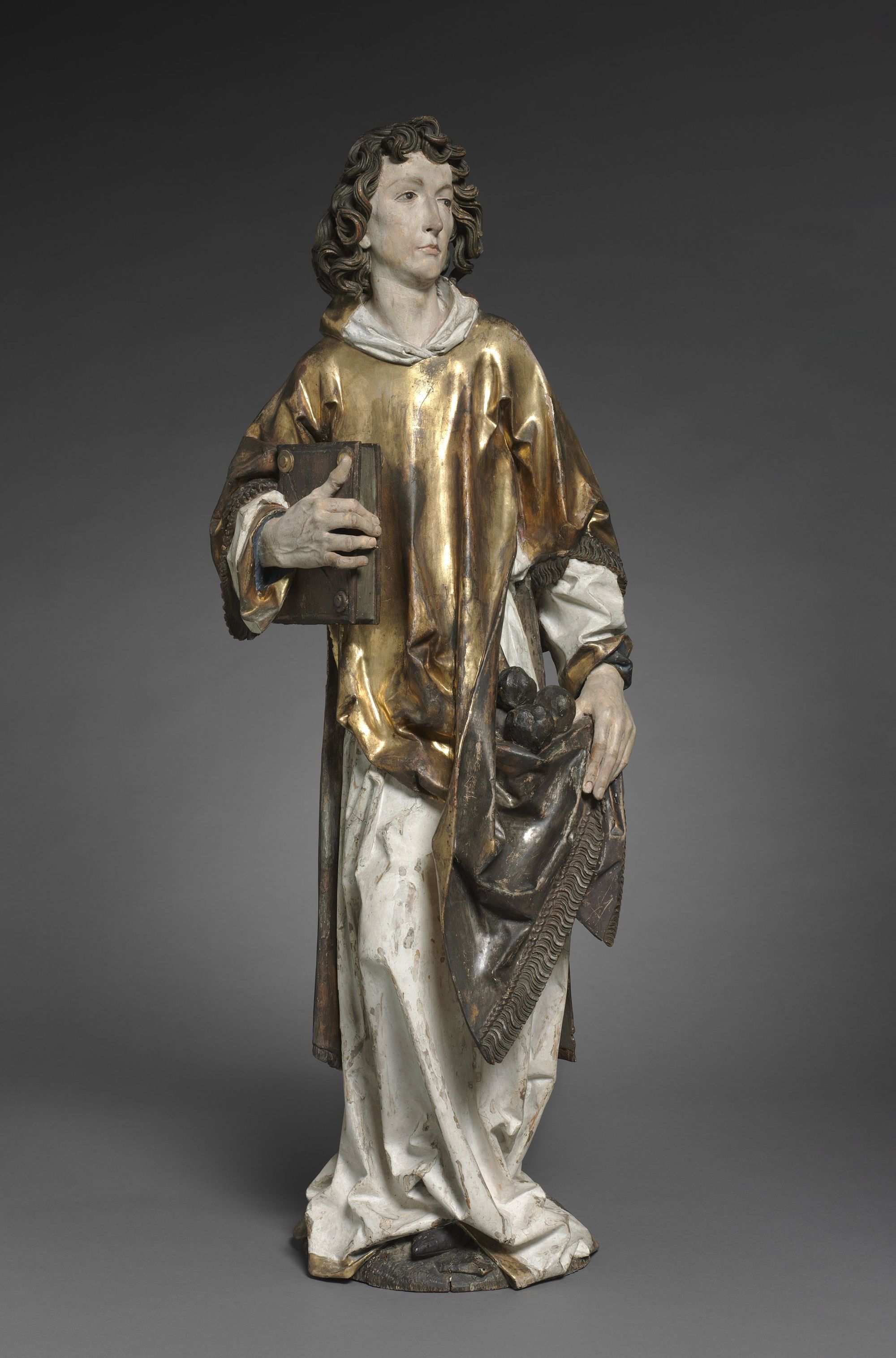 Please Subscribe or Donate to Help Keep This Site Free!