Saint Peter (r. AD 30; died between AD 64 and 68) also known as Simon Peter, Simeon, Simon, Cephas, or Peter the Apostle, was one of the Twelve Apostles of Jesus Christ, and one of the first leaders of the early Church. According to Christian tradition, Peter was crucified in Rome under Emperor Nero. He is traditionally counted as the first bishop of Rome‍—‌or pope‍—‌and also by Eastern Christian tradition as the first patriarch of Antioch.
Pompeo Girolamo Batoni (25 January 1708 – 4 February 1787) was an Italian painter who displayed a solid technical knowledge in his portrait work and in his numerous allegorical and mythological pictures. The high number of foreign visitors travelling throughout Italy and reaching Rome during their "Grand Tour" made the artist specialize in portraits. Batoni won international fame largely thanks to his customers, mostly British of noble origin, whom he portrayed, often with famous Italian landscapes in the background.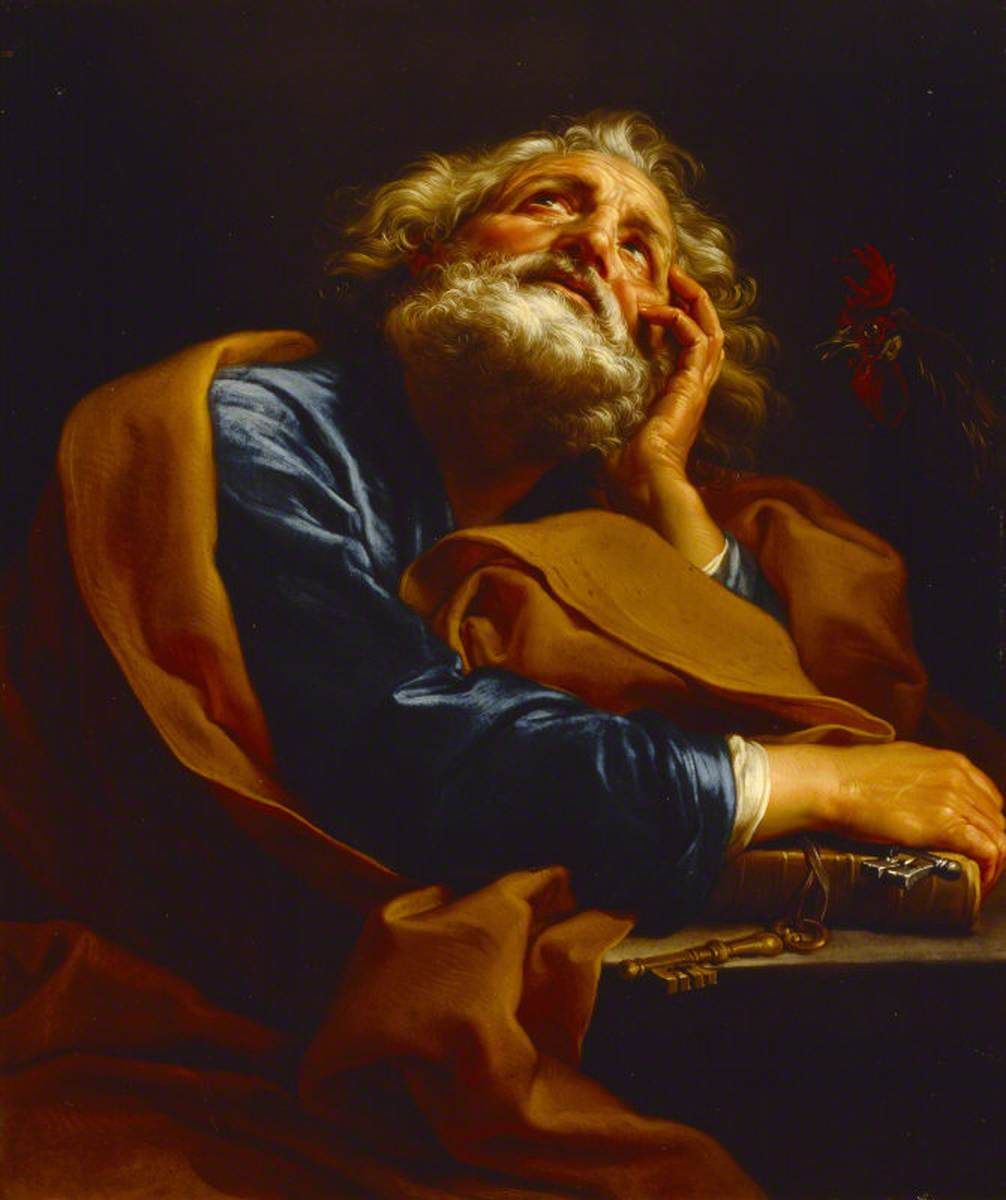 Please Subscribe or Donate to Help Keep This Site Free!