After training in Rome in the 1630s and 1640s, Preti went to Naples where he continued working in a mode inspired by the work of Caravaggio. In this painting, dramatic lighting and intense naturalism depict the intersection of the heavenly and earthly realms. According to Catholic tradition, Saint Paul the Hermit fled into the desert to escape persecution from the Romans in the third century, and is revered as the first of many hermit saints. A raven brought Saint Paul a half a loaf of bread daily, which enabled him to survive to the age of 113 years. Preti depicted the saint looking heavenward in appreciation and awe of his heavenly provider. The hermit saint is clothed only in a rough woven cloth, intended to increase the saint's suffering and thus draw him closer spiritually to Christ.
Free Downloads Below
This image is in the public domain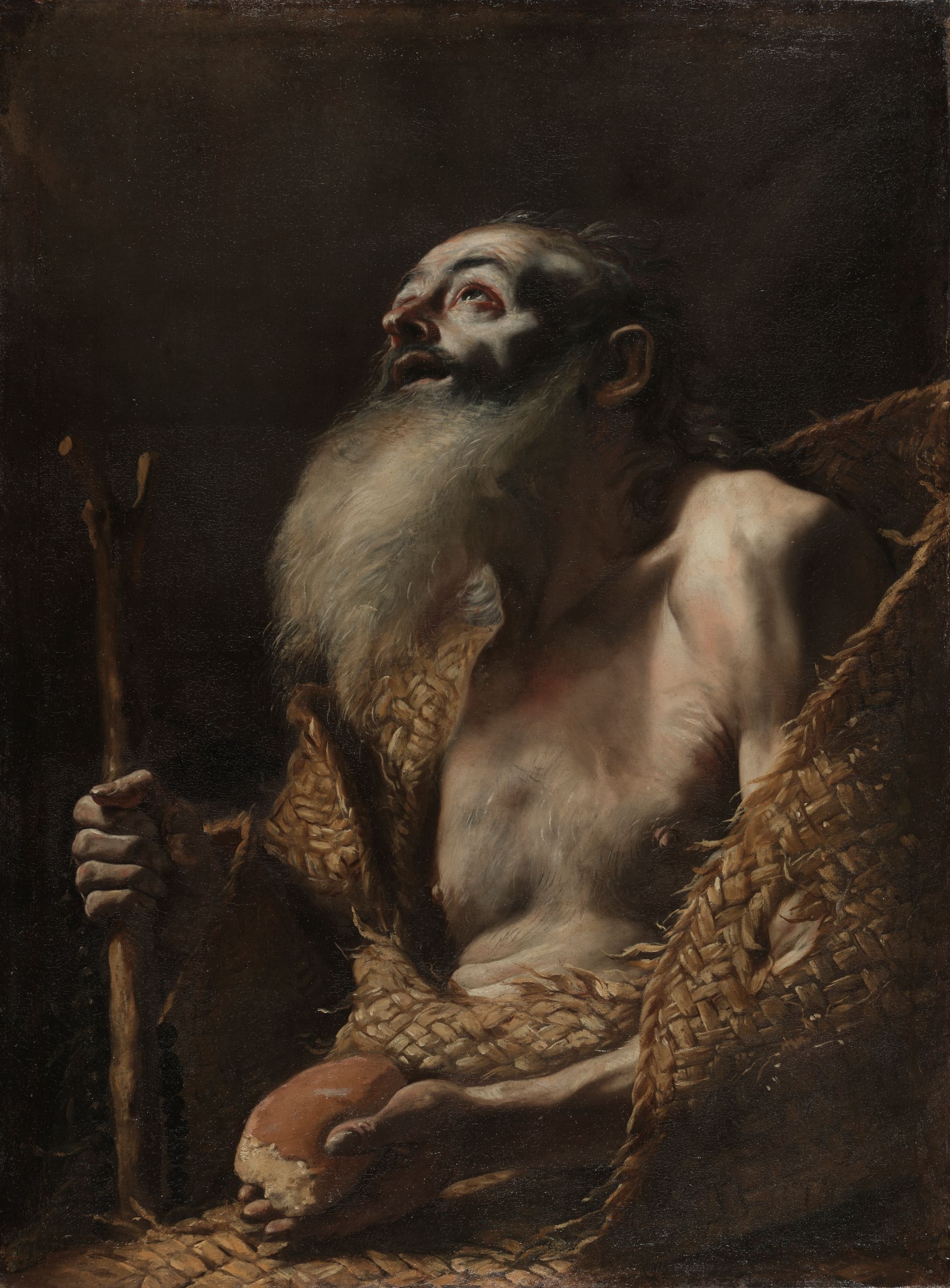 Please Subscribe or Donate to Help Keep This Site Free!