Details:
Saint Nicholas was a 4th-century Greek Christian bishop from the ancient Greek city of Myra in Lycia, Asia Minor (now Demre, Turkey). He is the patron saint of sailors, merchants, archers, repentant thieves, children, brewers, pawnbrokers, and students in various cities and countries around Europe. His reputation evolved among the faithful, as was common for early Christian saints. In 1087, his relics were furtively translated to Bari, in southern Italy; for this reason, he is also known as Nicholas of Bari.
Nicholas was noted for his generous gifts to the poor, in particular presenting the three impoverished daughters of a devout Christian with dowries so that they would not have to become slaves. He was very religious from an early age and devoted his life entirely to Christianity. In Europe, he is still celebrated as a great gift-giver, and his feast day is December 6.
🙏🏽
This image is in the public domain.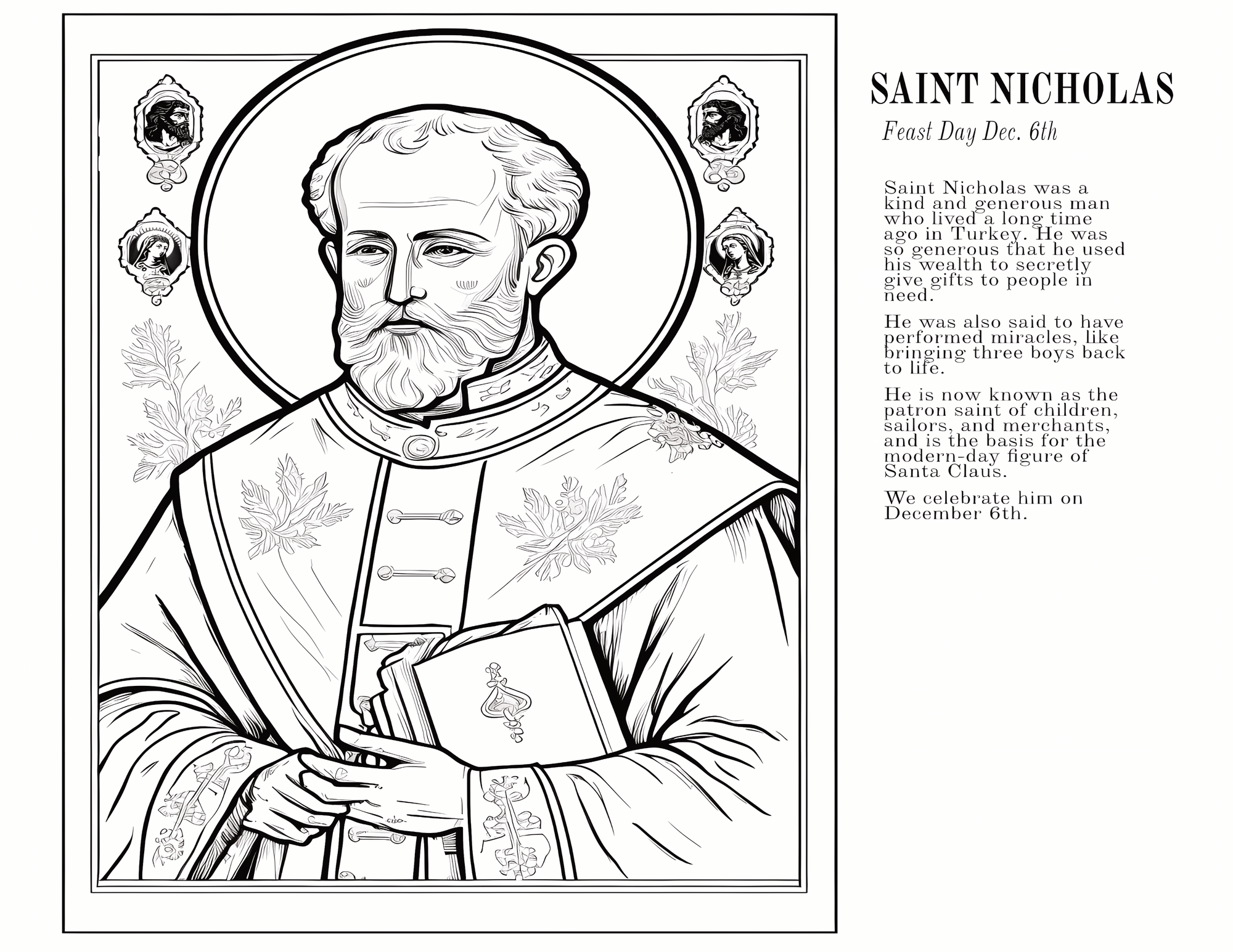 Please Subscribe or Donate to Help Keep This Site Free!