Details:
Archangel Raphael is one of the seven archangels who stand before the Throne of God. He is the archangel of healing and is often depicted with a staff and a bottle of healing oil. He is said to be the one who helped Moses part the Red Sea and is seen as a messenger of God. He is also associated with the sun, the element of fire, and the colors green and yellow.
Bartolomé Estebán Murillo (1617–1682) was a Spanish Baroque painter. He is best known for his religious works, such as his series of twelve paintings representing the life of the Virgin Mary, and for his genre paintings of street children. His style was characterised by its warmth, colour, and luminosity. Murillo also produced portraits, still lives, and landscapes.
🙏🏽
This image is in the public domain.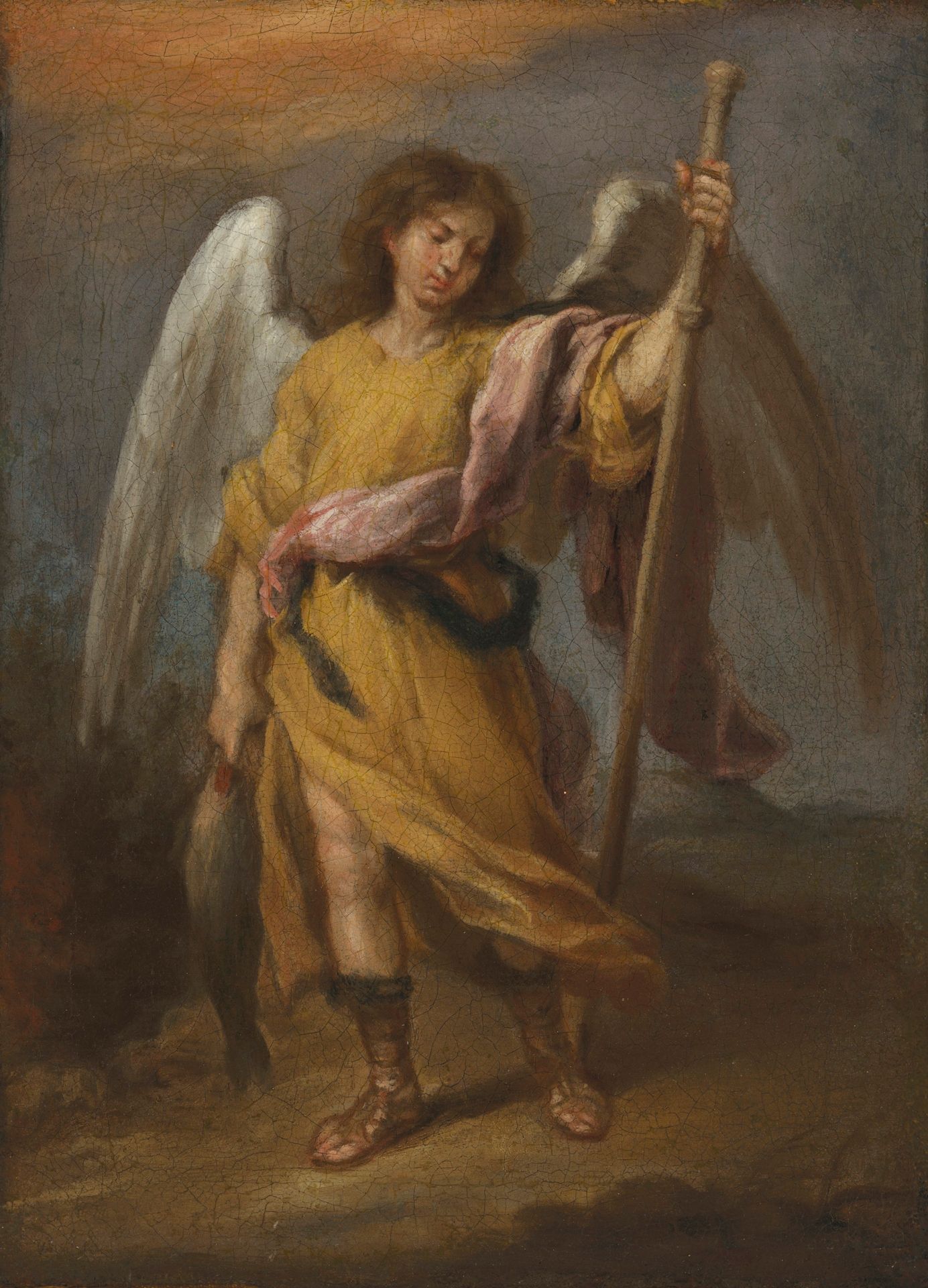 Please Subscribe or Donate to Help Keep This Site Free!