Details:
Saint Margaret Mary Alacoque was a French Catholic Visitation nun and mystic who was chosen by Christ to arouse the Church to a realization of the love of God symbolized by the heart of Jesus[1][2]. She is greatly recognized for her devotion to the Sacred Heart of Jesus[3]. Saint Margaret Mary Church is open for visitors to adore the beloved Lord and Savior, Jesus Christ, in the Most Blessed Sacrament of the Altar[4].
Corrado Giaquinto was an Italian Rococo painter[1]. He was born in Molfetta on February 8, 1703, and died in Naples on April 18, 1766[2]. Giaquinto was a peripatetic painter, with long sojourns in Naples, Rome (between 1723-53), Turin (1733 and 1735-9), and Madrid (1753-1761)[3]. His work can be found in the permanent collections of several museums, including the Metropolitan Museum of Art[4] and the Musée Fesch[1].

🙏🏽
This image is in the public domain.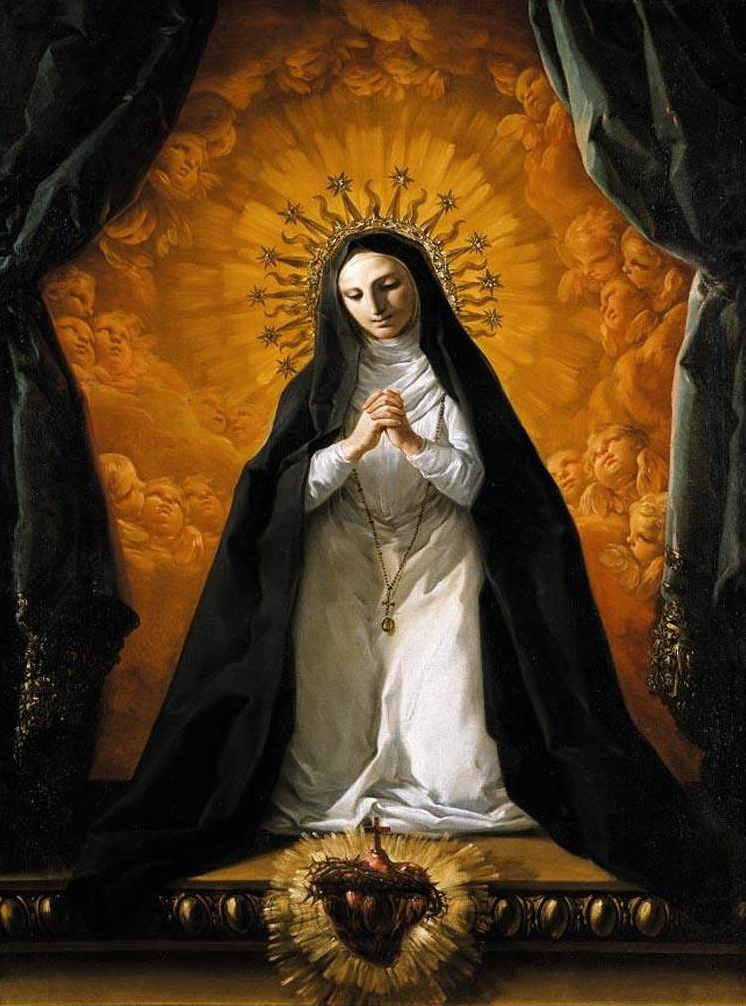 Please Subscribe or Donate to Help Keep This Site Free!