The Apostle John was one of the "pillars" of the Jerusalem church after Jesus' death. He was one of the original twelve apostles and is thought to be the only one to have lived into old age and not be killed for his faith. It had been believed that he was exiled (around 95 AD) to the Aegean island of Patmos, where he wrote the Book of Revelation. However, some attribute the authorship of Revelation to another man, called John the Presbyter, or to other writers of the late first century AD.
Most Roman Catholic scholarship, and the entire Eastern Orthodox Church attribute all of the Johannine literature to the same individual, the "Holy Apostle and Evangelist, John the Theologian", whom it identifies with the "Beloved Disciple" in the Gospel of John.
Free Downloads Below
Image by sdcason.com - CC BY-SA 4.0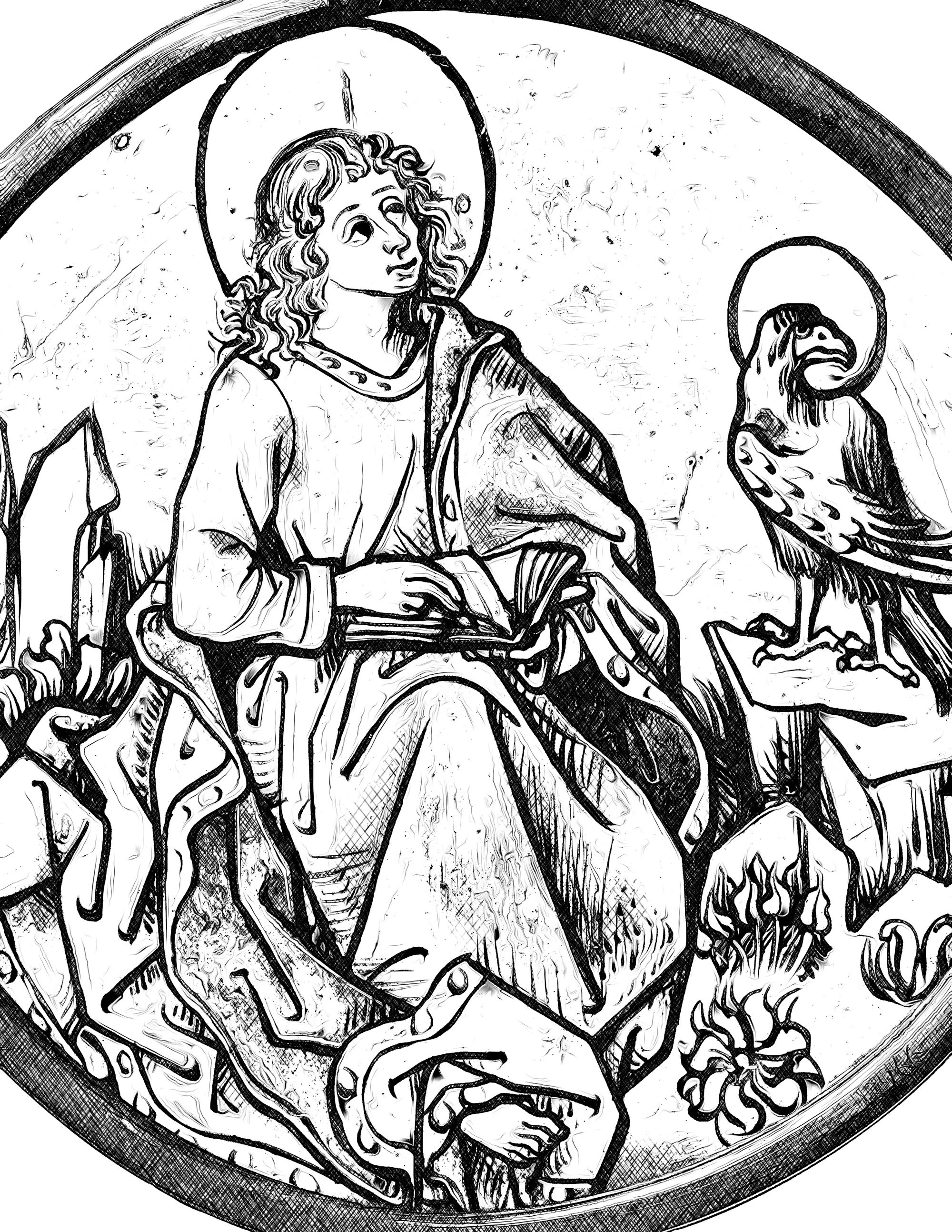 Please Subscribe or Donate to Help Keep This Site Free!