After studying at the Dresden Art Academy, Draeger moved to Rome, where he led a life dominated by art and fellowship with other young German artists. He made this finely wrought drawing in preparation for a painting of Saint Cecilia.

The patron saint of music sings while she plays the organ, one of her usual attributes. Minute details abound in this composition, such as the ornate tracery on the instrument, the notes on the musical score, and the saint's eyelashes. The painting, which received much praise at the time, was acquired by Crown Prince Friedrich Wilhelm of Prussia (1831 - 1888).
Free Downloads Below
This image is in the public domain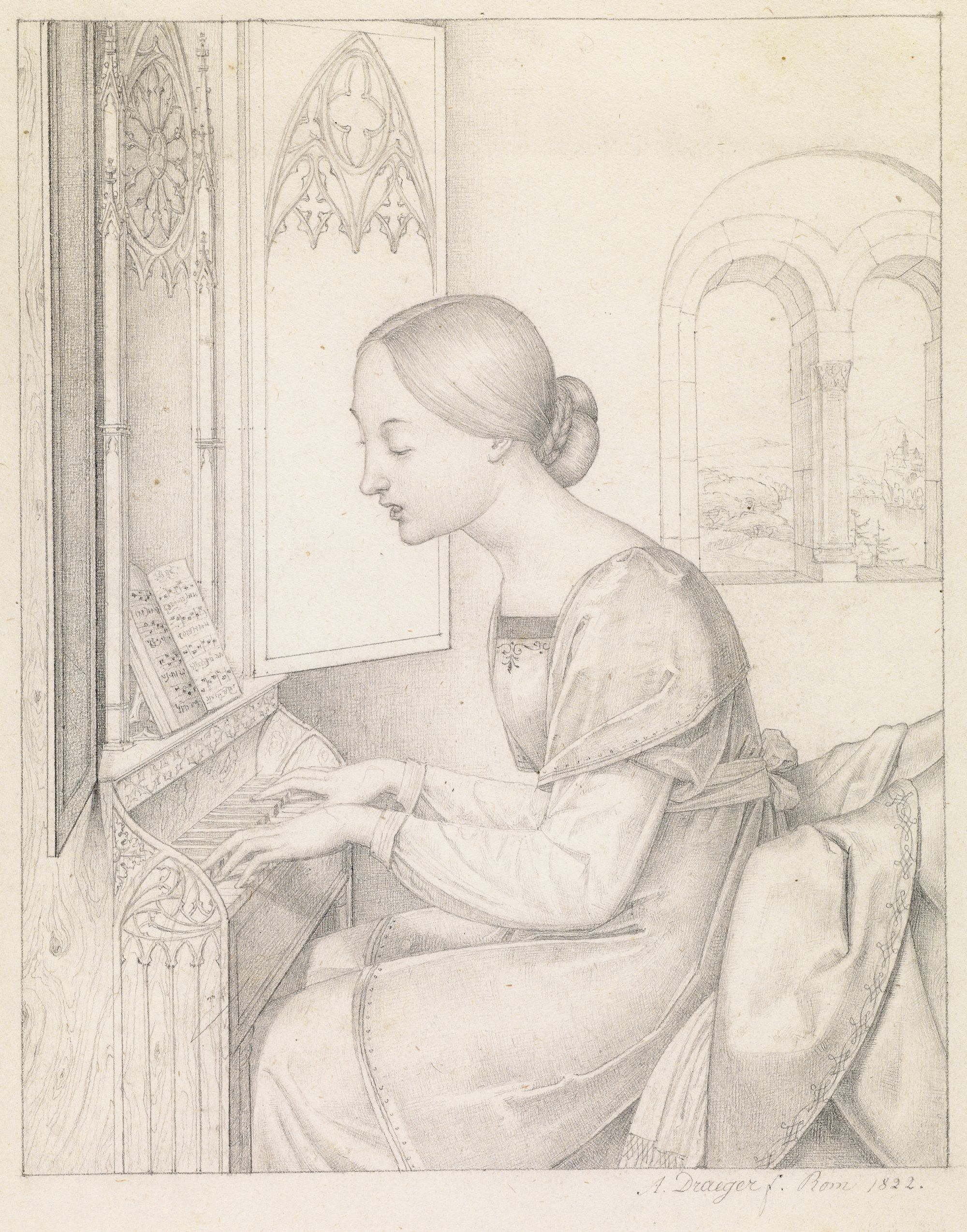 Please Subscribe or Donate to Help Keep This Site Free!