Please Subscribe or Donate to Help Keep This Site Free!
Saint Cecilia (Latin: Sancta Caecilia), is a Roman martyr venerated in Catholic, Orthodox, Anglican and some Lutheran churches, such as the Church of Sweden. She became the patron of music and musicians, it being written that, as the musicians played at her wedding, Cecilia "sang in her heart to the Lord". Musical compositions are dedicated to her, and her feast, on 22 November, is the occasion of concerts and musical festivals.
St Cecilia is one of several virgin martyrs commemorated by name in the Canon of the Mass in the Latin Church. The church of Santa Cecilia in Trastevere, founded in the 3rd century by Pope Urban I, is believed to be on the site of the house where she lived and died. Source

Louis-Charles Ruotte (1754–1806) is a French engraver and illustrator who trained in the art of engraving with Noël Le Mire. He then went to London and learned the stipple method (making an image with delicate dots rather than lines) with Francesco Bartolozzi. He lived in London around 1781, then married in 1782. Finally, he returned to Paris in 1785 where his son was born, also named Louis-Charles. Source
Free Downloads Below
This image is in the public domain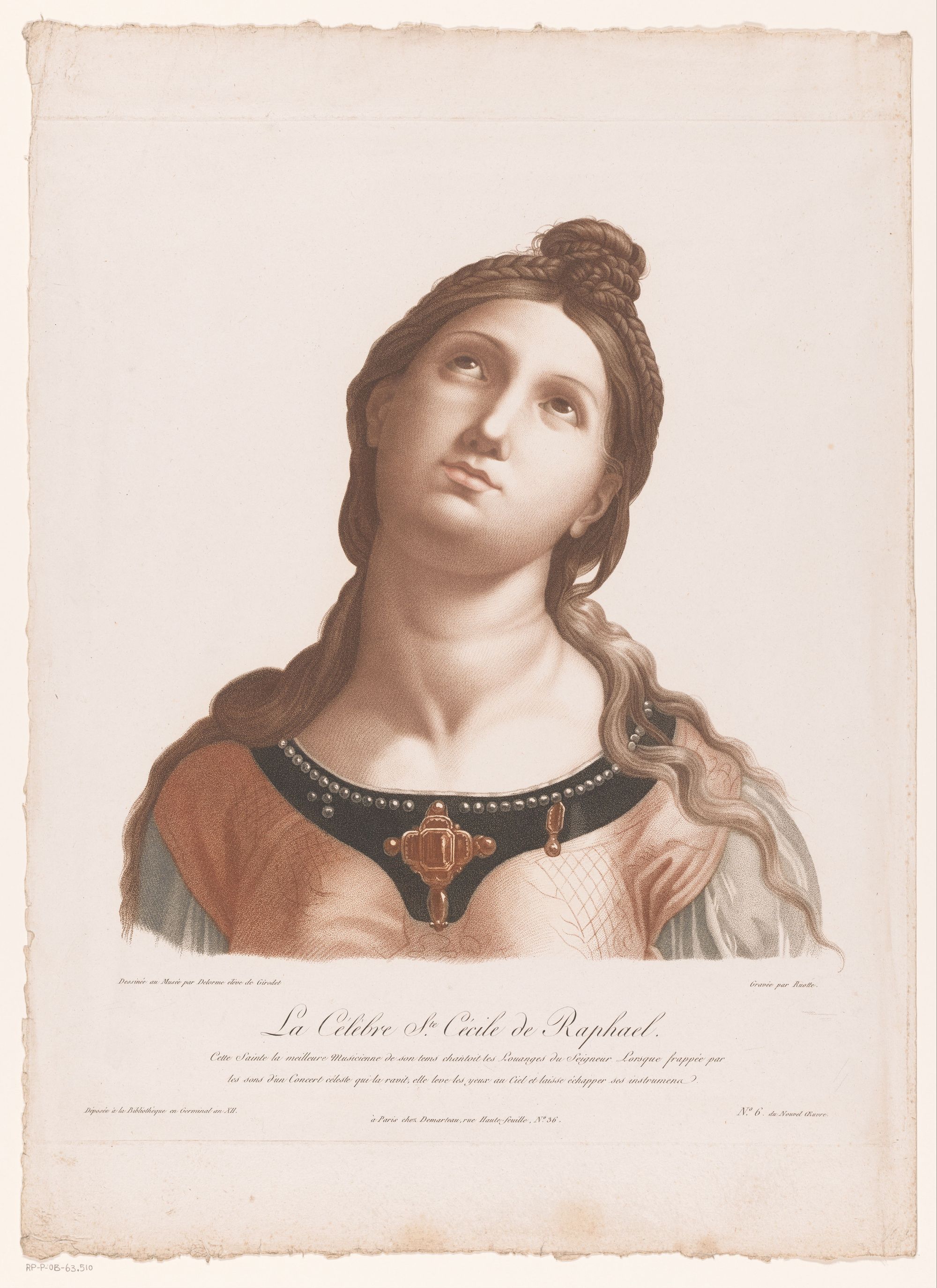 Please Subscribe or Donate to Help Keep This Site Free!