Saint Catherine holds the sword with which she was martyred, and Saint Barbara holds both a book and a ring symbolizing her scholarly pursuits and union with God. According to legend, the leather thongs with which she was beaten were transformed into peacock plumes. These two paintings were originally the wings of an altarpiece flanking a central panel, now lost, that may have depicted the Holy Family. The identity of this artist is unknown, but he is named for a painting in the Chapel of the Holy Blood in Bruges.

Bruges flourished as an international commercial center through the 1400s and early 1500s. Among its residents were many foreign merchants and bankers who, along with the Burgundian court, patronized artists and attracted specialized craftsmen such as furriers, hatters, jewelers, and goldsmiths. Bruges's artistic production in the 1400s included celebrated artists like Jan van Eyck, Petrus Christus, Hans Memling, and Gerard David who painted large altarpieces, small panels for private devotion, and portraits. Bruges also remained an important center for the production of illuminated manuscripts.
Free Downloads Below
This image is in the public domain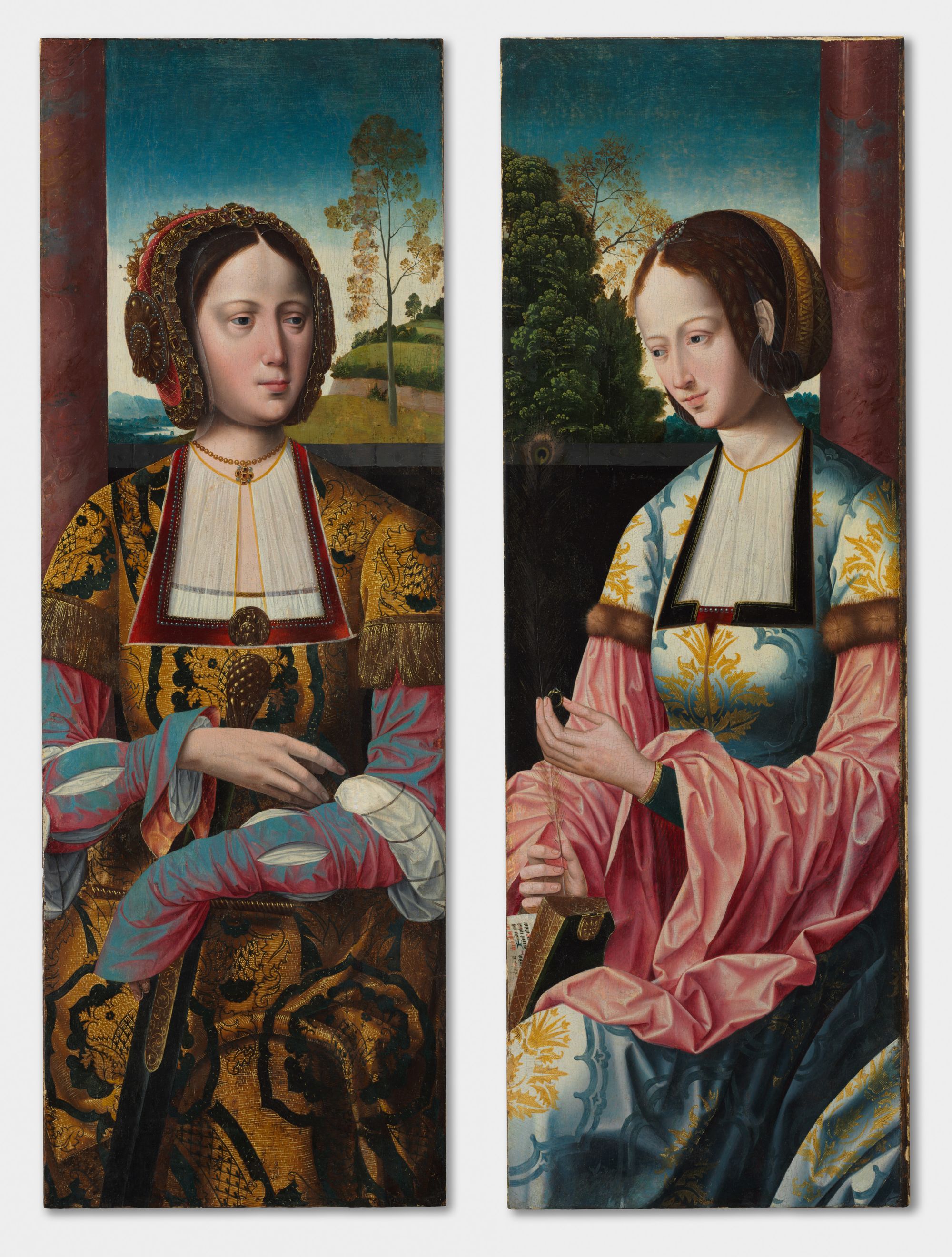 Please Subscribe or Donate to Help Keep This Site Free!