Made just eight years before Rembrandt's death, this painting depicts Saint Bartholomew holding a knife in his right hand, a reference to the fact that he was skinned alive when martyred. One of Rembrandt's neighbors may have posed as the model for the saint. By showing the apostle as a common man, Rembrandt gave the revered holy figure a tangible human quality, suggesting perhaps that holiness is part of daily life, a view in keeping with the religious atmosphere of mid-1600s Amsterdam.

Saint Bartholomew appears pensive, almost melancholy in mood. He holds his chin as if lost in thought and his eyes seem to see beyond time. Rembrandt used a broader, freely brushed technique typical of his late mature style. Applied with a palette knife, thick areas of paint called impasto are visible on the saint's forehead, nose, ears, and hands. The overall handling of paint is much more expressive and contrasts with the smoother, more precise style of his earlier works.
Free Downloads Below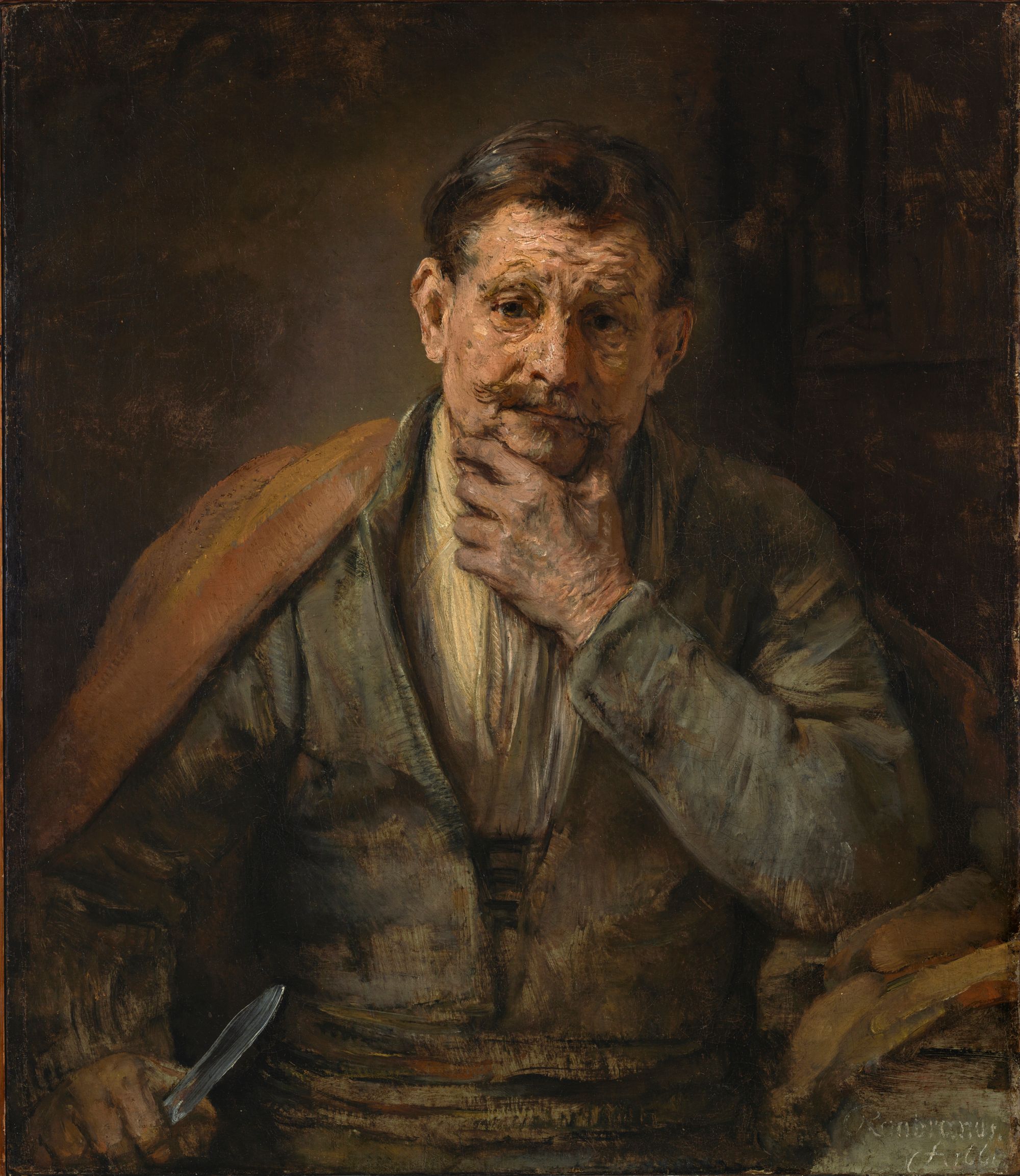 Please Subscribe or Donate to Help Keep This Site Free!