Andrew the Apostle, also called Saint Andrew, was an apostle of Jesus according to the New Testament. He is the brother of Saint Peter. He is referred to in the Orthodox tradition as the First-Called. According to Orthodox tradition, the apostolic successor to Saint Andrew is the Patriarch of Constantinople. This image was originally drawn by Martin Schongauer in the 16th century.
Andrew is said to have been martyred by crucifixion at the city of Patras (Patræ) in Achaea, in AD 60. Early texts, such as the Acts of Andrew known to Gregory of Tours, describe Andrew as bound, not nailed, to a Latin cross of the kind on which Jesus is said to have been crucified; yet a tradition developed that Andrew had been crucified on a cross of the form called crux decussata (X-shaped cross, or "saltire"), now commonly known as a "Saint Andrew's Cross" — supposedly at his own request, as he deemed himself unworthy to be crucified on the same type of cross as Jesus had been. The iconography of the martyrdom of Andrew — showing him bound to an X-shaped cross — does not appear to have been standardized until the later Middle Ages.
Free Downloads Below
Image by sdcason.com - CC BY-SA 4.0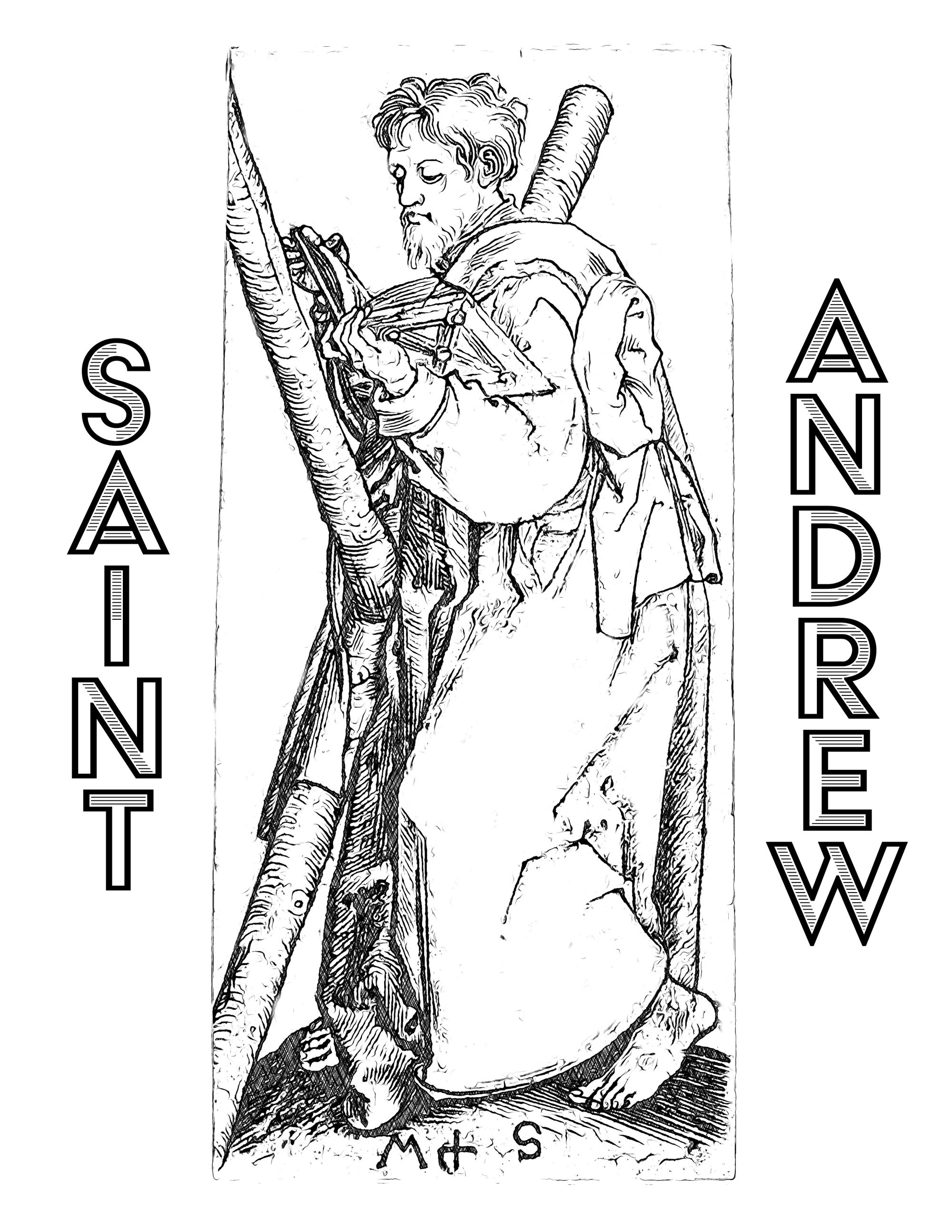 Please Subscribe or Donate to Help Keep This Site Free!