As was customary for promising Dutch painters in the 1600s, Gerrit van Honthorst traveled to Italy to complete his artistic training. In Rome he fell under the spell of Caravaggio's revolutionary style and adopted his use of realistic figures and dramatic lighting, known as chiaroscuro. In Italy he acquired the nickname Gherardo delle Notti (Gerrit of the Nights) because he painted so many night scenes lit by candles or torches.
This recently discovered painting may have been made as an altarpiece. It shows the Crowning with Thorns, one of the last of the series of events comprising the trial of Christ. His crude features illuminated by a torch, a jeering soldier mocks Christ, who humbly accepts the soldier's derision. In the shadows, another soldier places the crown of thorns on Christ's head, using a cane to protect his own hands. At the left, two dimly lit figures, perhaps Pontius Pilate and an advisor, discuss Christ's fate.
Free Downloads Below
This image is in the public domain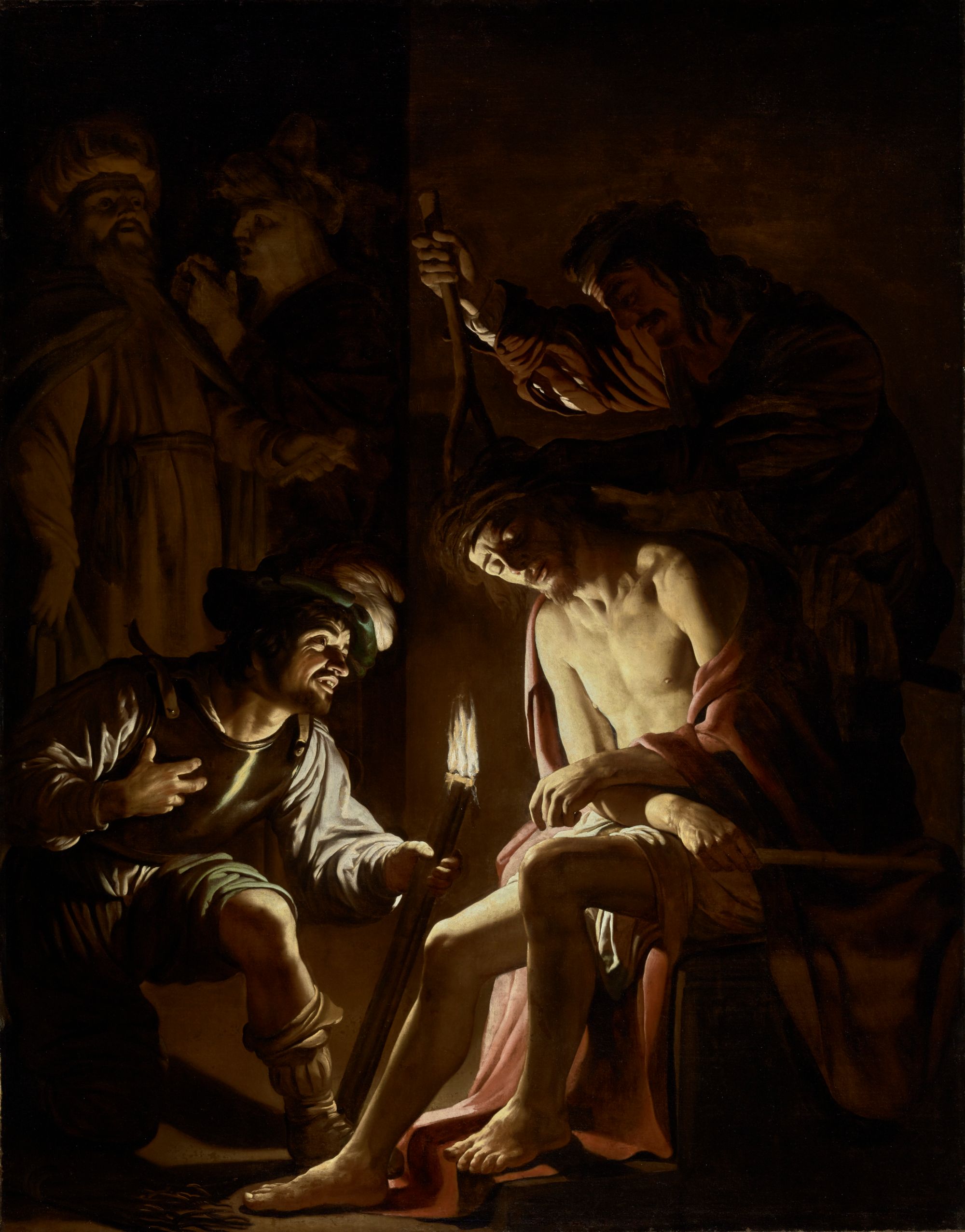 Please Subscribe or Donate to Help Keep This Site Free!