Details:
June is considered Sacred Heart Month because it is dedicated to the devotion of the Sacred Heart of Jesus. This devotion is a way of expressing love and gratitude to Jesus for his sacrifice and for his boundless love for humanity. The Feast of the Sacred Heart is celebrated on the Friday after the octave of Corpus Christi, which usually falls in June.
The Sacred Heart of Jesus is a devotional practice in the Catholic Church that focuses on the physical heart of Jesus as a symbol of his divine love for humanity. This devotion involves prayer and meditation on the heart of Jesus, which is often depicted in art as a flaming heart surrounded by thorns, with a cross at the top and sometimes with drops of blood. The devotion to the Sacred Heart of Jesus has its roots in the visions of Saint Margaret Mary Alacoque, a French nun who reported visions of Jesus showing her his heart in the late 17th century.
🙏🏽
This image is in the public domain.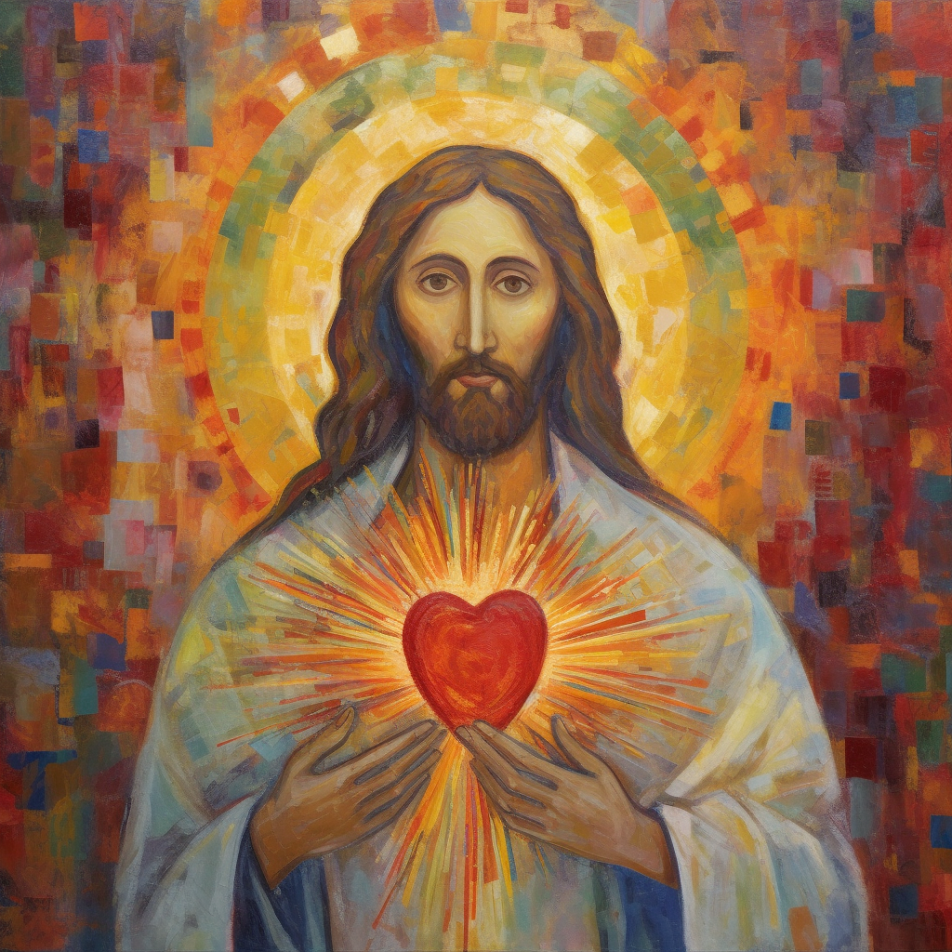 Please Subscribe or Donate to Help Keep This Site Free!