Giovanni della Robbia (1469-1529) was an Italian Renaissance sculptor, primarily known for his work in ceramics. He was the son of Andrea della Robbia (1435-1525), the brother of Girolamo della Robbia (1488-1566), and the grandnephew of Luca della Robbia (1399/1400-1482)[1]. Giovanni worked as an assistant to his father for a significant portion of his life and inherited the workshop after his father's death. He played a crucial role in enhancing the polychrome character of the glazed terracotta works, often making it difficult to distinguish his sculptures from those of his father and granduncle[1].
Some of Giovanni's notable works include:
A large octagonal font of enamelled clay in the church of San Leonardo at Cerreto Guidi, featuring scenes from the life of John the Baptist. This work is a representative example of Giovanni's style, with pictorial and coarse reliefs[1].

The Resurrection of Christ, a Renaissance glazed terracotta masterpiece, which showcases his compositional and technical skills[3].

A frieze with representations of the works of mercy on the Ospedale del Ceppo at Pistoia, his most ambitious work, created between 1525 and 1529. He was assisted by his pupils Benedetto Buglioni (1461-1521) and Santi Buglioni (1494-1576) in this project[5].
Giovanni's younger brother, Girolamo, also trained in Andrea's studio and collaborated with his father and brother before moving to France around 1527-1528[5].
Citations:
[1] https://en.wikipedia.org/wiki/Giovanni_della_Robbia
[2] https://www.nga.gov/features/della-robbia-a-closer-look.html
[3] https://www.brooklynmuseum.org/exhibitions/giovanni_della_robbia
[4] https://americanart.si.edu/artist/giovanni-della-robbia-28419
[5] https://www.britannica.com/biography/Giovanni-della-Robbia
[6] https://barber.org.uk/giovanni-della-robbia-ascribed-to-1469-1529-30/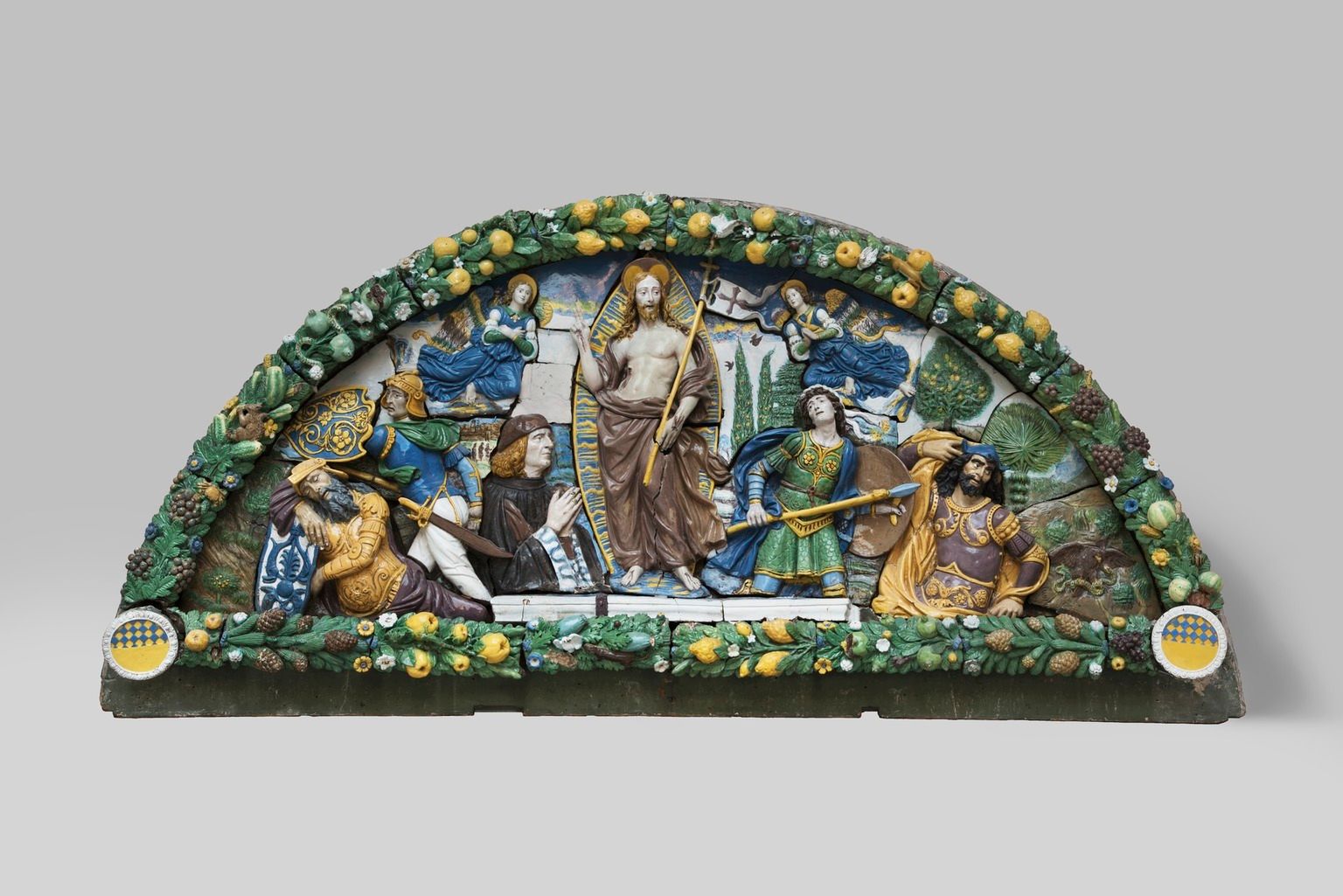 Please Subscribe or Donate to Help Keep This Site Free!