Please Subscribe or Donate to Help Keep This Site Free!
This cross was originally mounted on a tall pole and carried in religious processions. Therefore, the figures on each side are almost identical. In the center is Christ crucified. Looking on from the elaborate terminals at left and right are the Virgin and Saint John. The bottom terminal shows a different saint on each side: Saint Francis on one and Saint Clare on the other. At the top of each side is an angel. Although one angel looks up and the other down, both express intense grief in their faces and gestures. The Master of Santa Chiara is the name given to this unknown artist who painted this and several other works in Assisi. In that city, Saint Francis founded an order of friars while Saint Clare established a counterpart for women called the Poor Clares. The presence of both saints on this cross suggests that it was made for one of Assisi's Franciscian institutions.
This cross is painted on both sides so that while being carried in a procession the images are visible to a crowd; both sides are not quite identical.
Free Downloads Below
This image is in the public domain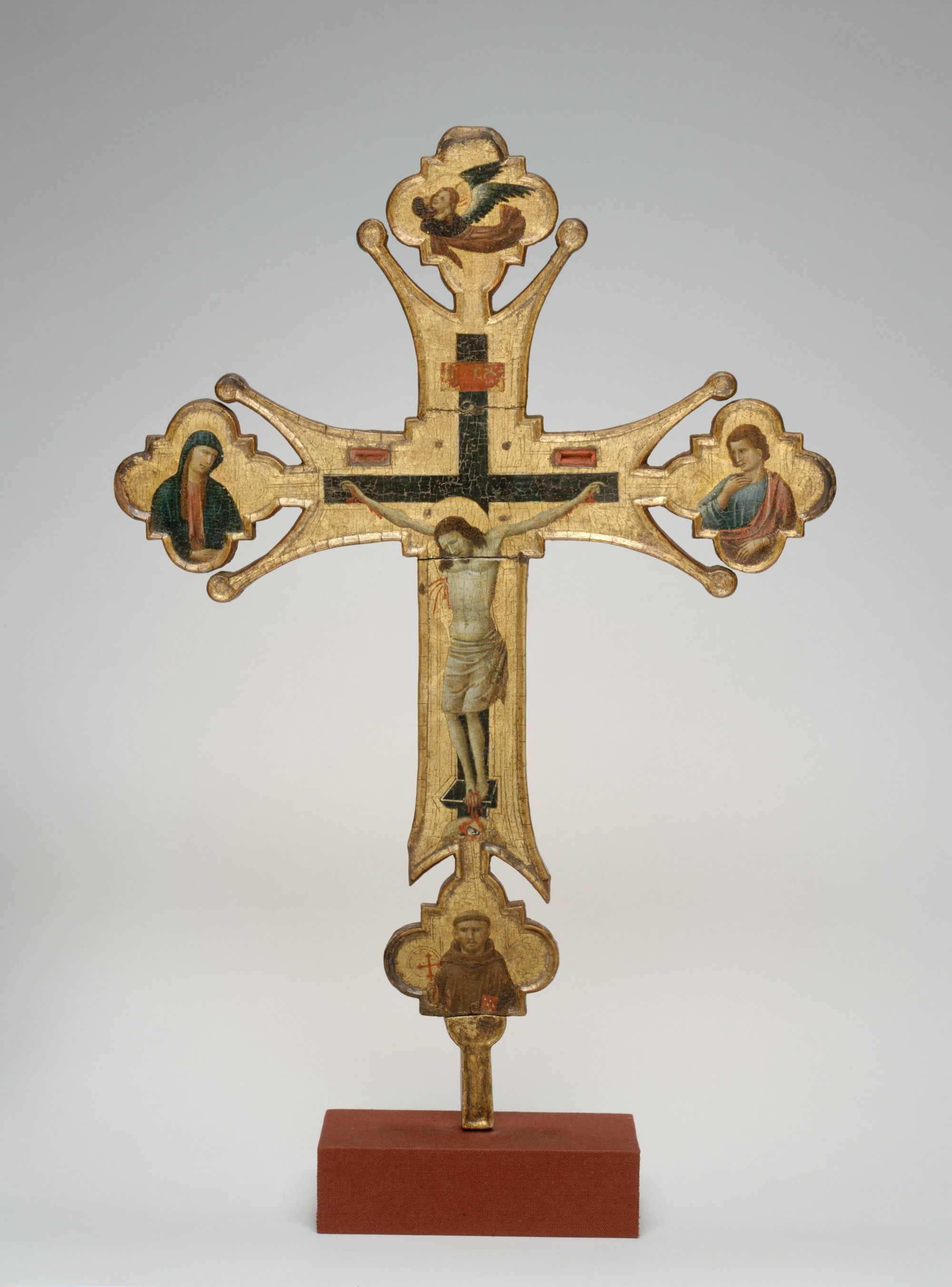 Please Subscribe or Donate to Help Keep This Site Free!