Details:
DID YOU KNOW?
This miniature masterpiece was held and caressed within the palm of the holder as they prayed and meditated on their faith. What do you use to focus or engage in quiet concentration?
DESCRIPTION
Prayer nuts or "paternosters" are generally made from boxwood and carved with extreme refinement and delicacy with openwork Gothic tracery. They came into fashion as private devotional accessories in the Netherlands in about 1500 to 1530. About 50 prayer nuts are still known to survive.
🙏🏽
This image is in the public domain.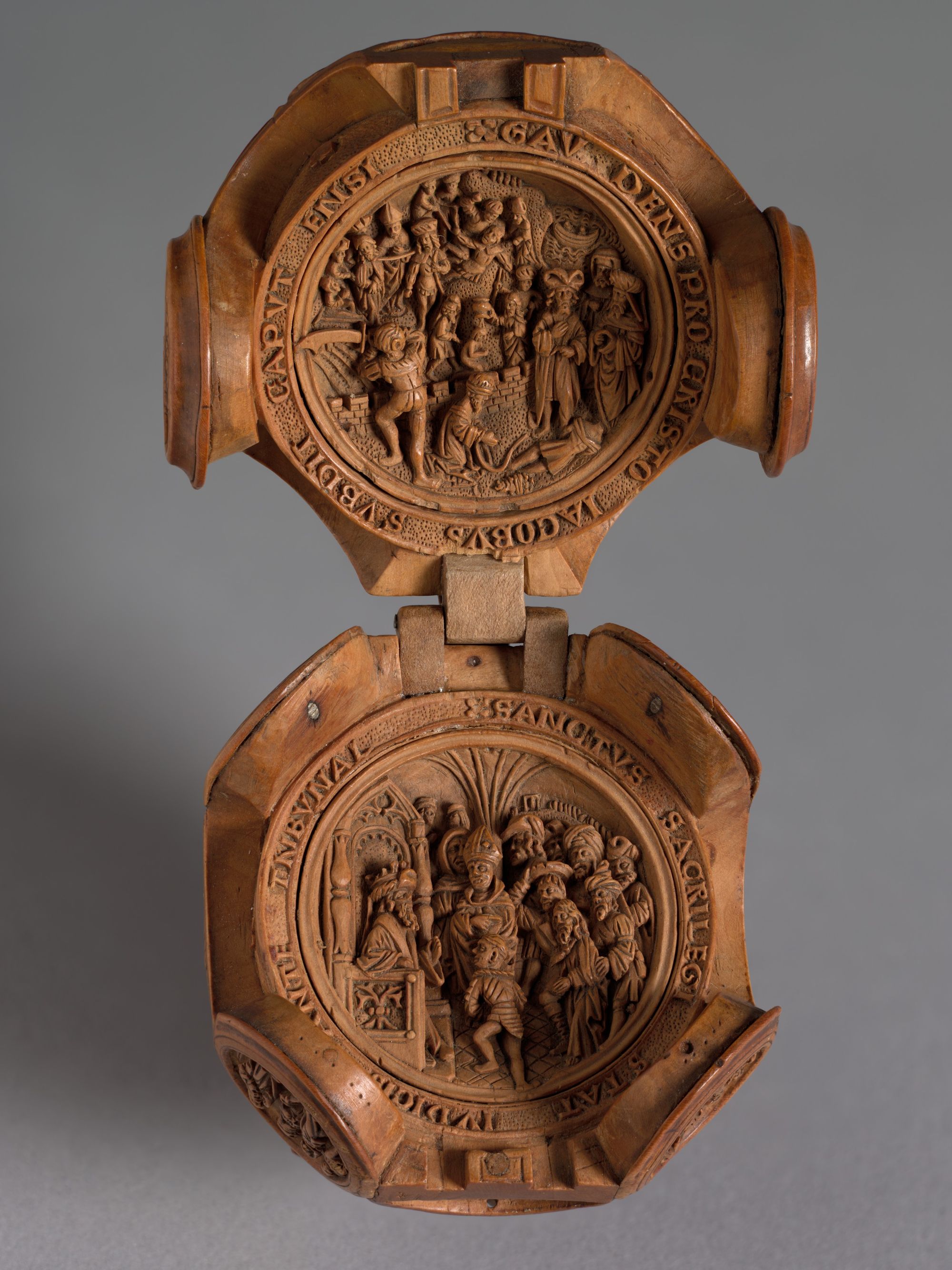 Please Subscribe or Donate to Help Keep This Site Free!