In 1754, King Louis XV of France sent the comte de Stainville (later duc de Choiseul) to Rome to secure a decision from Pope Benedict XIV about disputes concerning the authority of the French courts, the Roman Catholic Church, and the Jansenists, a Catholic sect. The result was an encyclical, or papal letter, issued in 1756.
To dramatize the event, Batoni included personages both real and imaginary. Personifications of the Church and Divine Wisdom flank the enthroned pope. At the lower left, two cherubs hold symbols of the papacy—a church and a triple tiara (the papal headwear). Saints Peter and Paul watch from a cloud, while above them the Holy Ghost, in the form of a dove, inspires the pope. St. Peter's Basilica can be seen to the right. The portrait of Benedict XIV is an accurate likeness of Batoni's great patron.
Free Downloads Below
This image is in the public domain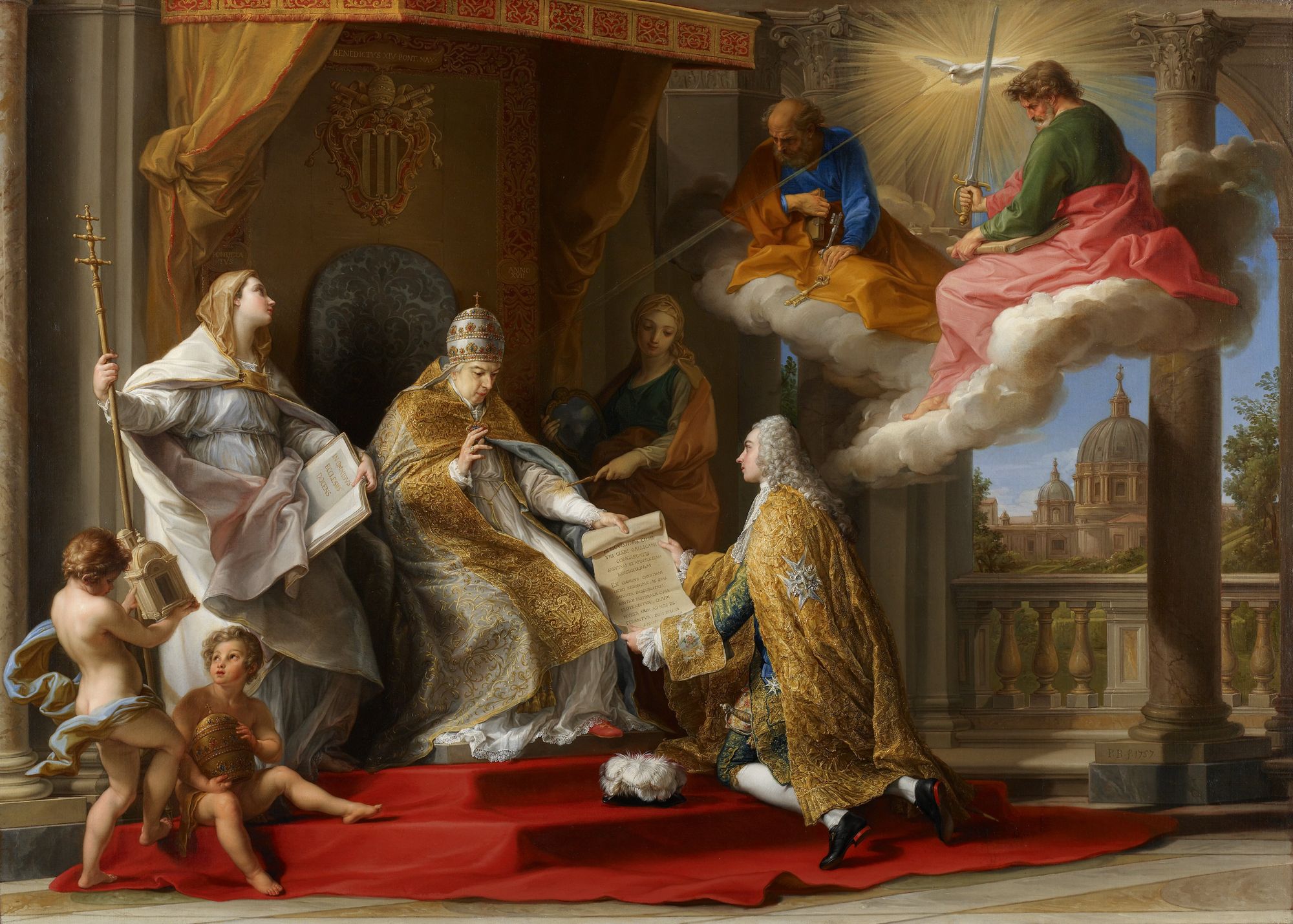 Please Subscribe or Donate to Help Keep This Site Free!