Details:
A pax is a small flat tablet decorated with Christian images and meant to be kissed by the priest before Communion. This plaquette likely had a tabernacle-shaped frame which has been cut away. Here the Madonna sits before a stable with a nude Christ Child seated on her right knee. A star with a long vertical ray radiates in the distance above the stable. Joseph stands on the right edge of the relief, while a nude child, likely a young John the Baptist, appears beside Joseph. The Three Kings approach the Holy Family with gifts, the first kneeling, his arms folded across his chest, while a kneeling male, nude except for a helmet, adjusts the sandal of the third king. A long procession follows the magi, continuing diagonally up the rocky hills in the background. This rocky landscape and crowded figures animate the surface, conveying the excitement and haste as visitors journey to see the newborn king.
An inscription on the back of the plaquette reads "This has been given as a gift to Andrea Aiardo, Archbishop of Brundisi by Ioannes Baptista Fontanus, Goldsmith, in the year of our Lord 1583." Other versions of this plaquette exist in the British Museum, the Victoria and Albert Museum, the Louvre, the Berlin State Museums, and the Metropolitan Museum of Art.
--Ana Dieglio (2009) Source
🙏🏽
This image is in the public domain.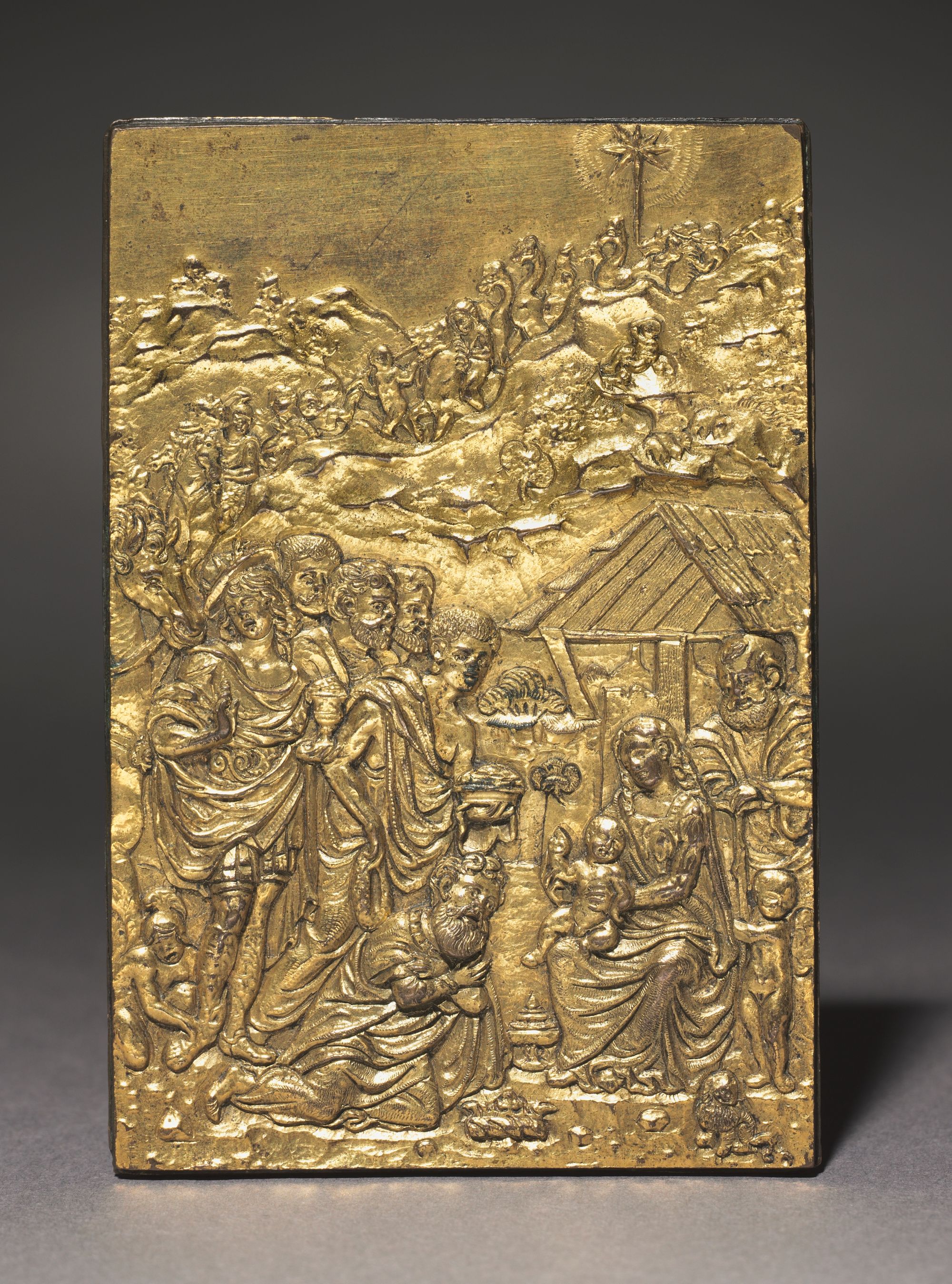 Please Subscribe or Donate to Help Keep This Site Free!