Petras Gedgaudas, in 1457, built a church in Šiluva dedicated to the Nativity of the Blessed Virgin Mary. Huge crowds of the faithful would flock to this site every year. By 1532, Šiluva became predominantly Calvinist and many Catholic churches were confiscated and closed. The Catholics attempted to regain the Šiluva church, but they could not win the court case.
This issue was resolved in 1608 when children from Šiluva saw a vision of the Virgin Mary and the infant Jesus where the old church had stood. She was weeping bitterly. The children returned the next day with many from the village and a Calvinist minister, and they all saw her as well. After the apparition, the Catholics won the case.
This is a small chapel in The Basilica of the National Shrine of the Immaculate Conception, which is a large Catholic minor basilica and national shrine located in Washington, D.C., United States, on 400 Michigan Ave NE, Washington, DC 20017, adjacent to the Catholic University of America.
Free Downloads Below
Creative Commons Copyright info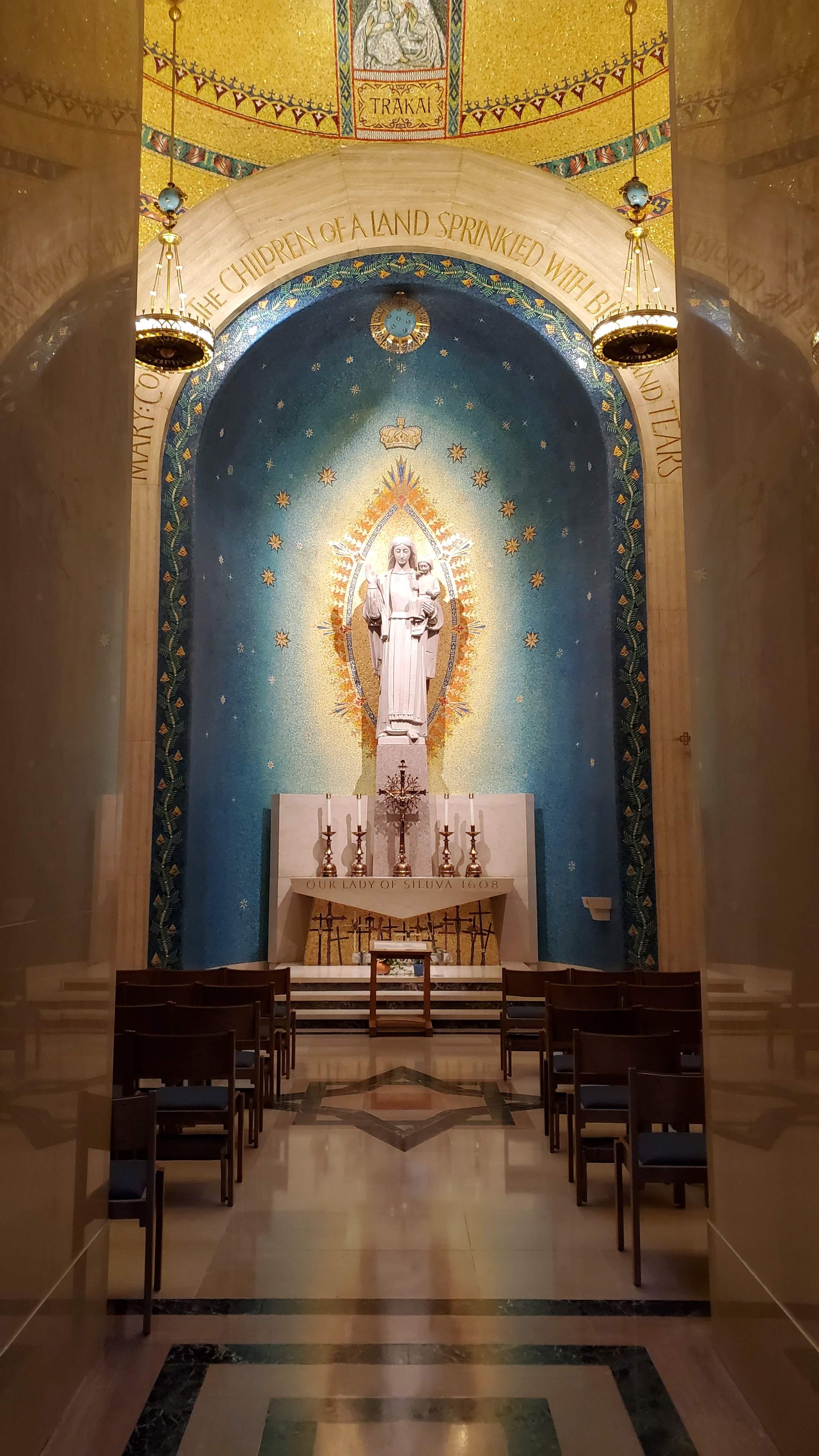 Please Subscribe or Donate to Help Keep This Site Free!