During the Boxer Rebellion, a great number of soldiers attacked the village of Donglu, Hebei. The village consisted of a small community of Christians founded by the Vincentian Fathers. The Virgin Mary appeared in white, and a fiery horseman (believed to be St Michael) chased away the soldiers. The pastor, Fr Wu, commissioned a painting of Mary with Christ child dressed in golden imperial robes. This painting became the image of Our Lady, Queen of China. Donglu became a place of pilgrimage in 1924. The image was blessed and promulgated by Pope Pius XI in 1928.
This is a mosaic in The Basilica of the National Shrine of the Immaculate Conception, which is a large Catholic minor basilica and national shrine located in Washington, D.C., United States, on 400 Michigan Ave NE, Washington, DC 20017, adjacent to the Catholic University of America.
Free Downloads Below
Creative Commons Copyright info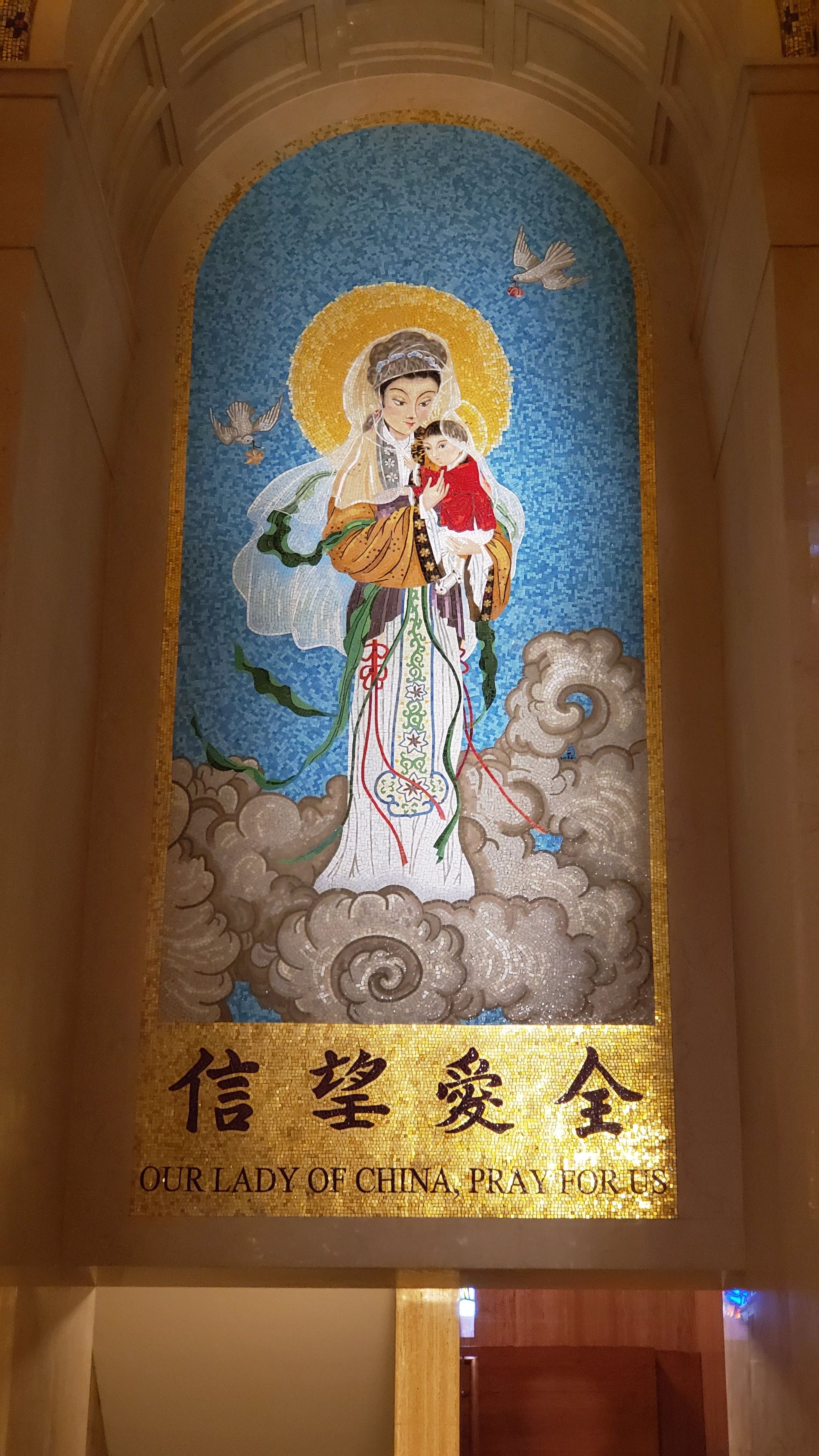 Please Subscribe or Donate to Help Keep This Site Free!