This print of the Nativity is the first of a set of four engravings considered to be an incomplete series of episodes of the Life of the Virgin, which also includes the Adoration of the Magi (1942.1070), The flight into Egypt (1954.260), and The Death of the Virgin(1956.744). Here, Martin Schongauer portrayed the humble and private joy of the Virgin Mary in prayer as she adores the holy infant, who lies on the ground on a corner of her cloak. Joseph gazes tenderly at his wife and holds a lantern. The holy family is joined by the ox and the donkey. The scene takes place in the ruins of a vaulted Gothic edifice, from the top of which jubilant angels sing. From the arched entrance, three shepherds witness the nativity. In the distance, an angel heralds the miraculous birth to one of the shepherds.
In this example, Martin Schongauer's skill with the engraver's burin is on display in the extensive vocabulary of marks that delineate stones, foliage, vines, garment folds, human hair, and animal fur.
Free Downloads Below
Image by sdcason.com - CC BY-SA 4.0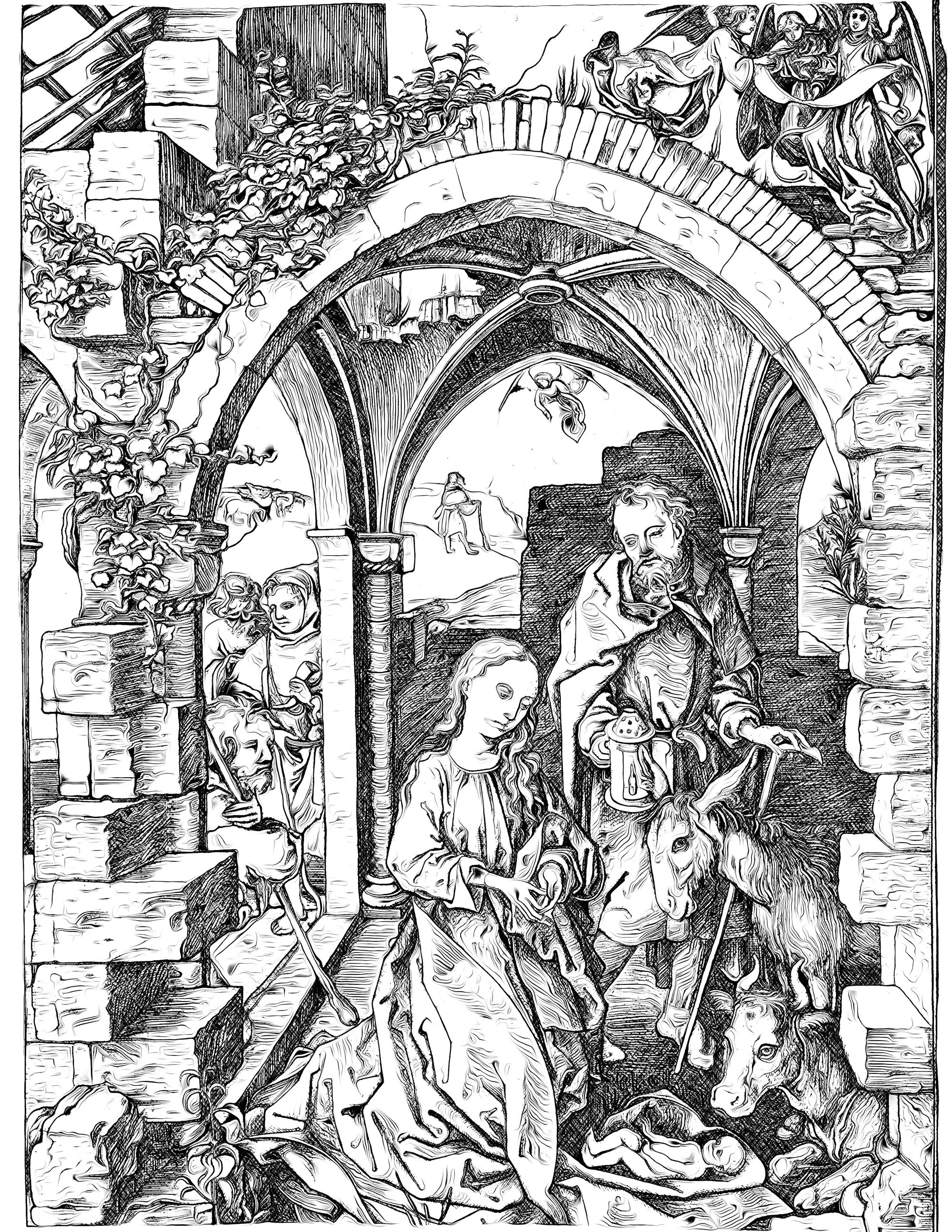 Please Subscribe or Donate to Help Keep This Site Free!