This is a rare example of a surviving 15th-century painting from the northern provinces of the Netherlands (present-day Holland). This region had fewer centers of artistic production than the more populous southern Netherlands, and it also experienced substantial destruction of artworks during the iconoclastic outbursts of the mid-16th century. The few surviving panel paintings, as well as illuminated manuscripts, from this region are often characterized by an earthy realism. Here the artist was equally interested in the hostile reactions of the crowd as he was in giving poignancy to the figure of Christ, whom the Roman governor Pontius Pilate presents to the people for judgment.
Free Downloads Below
This image is in the public domain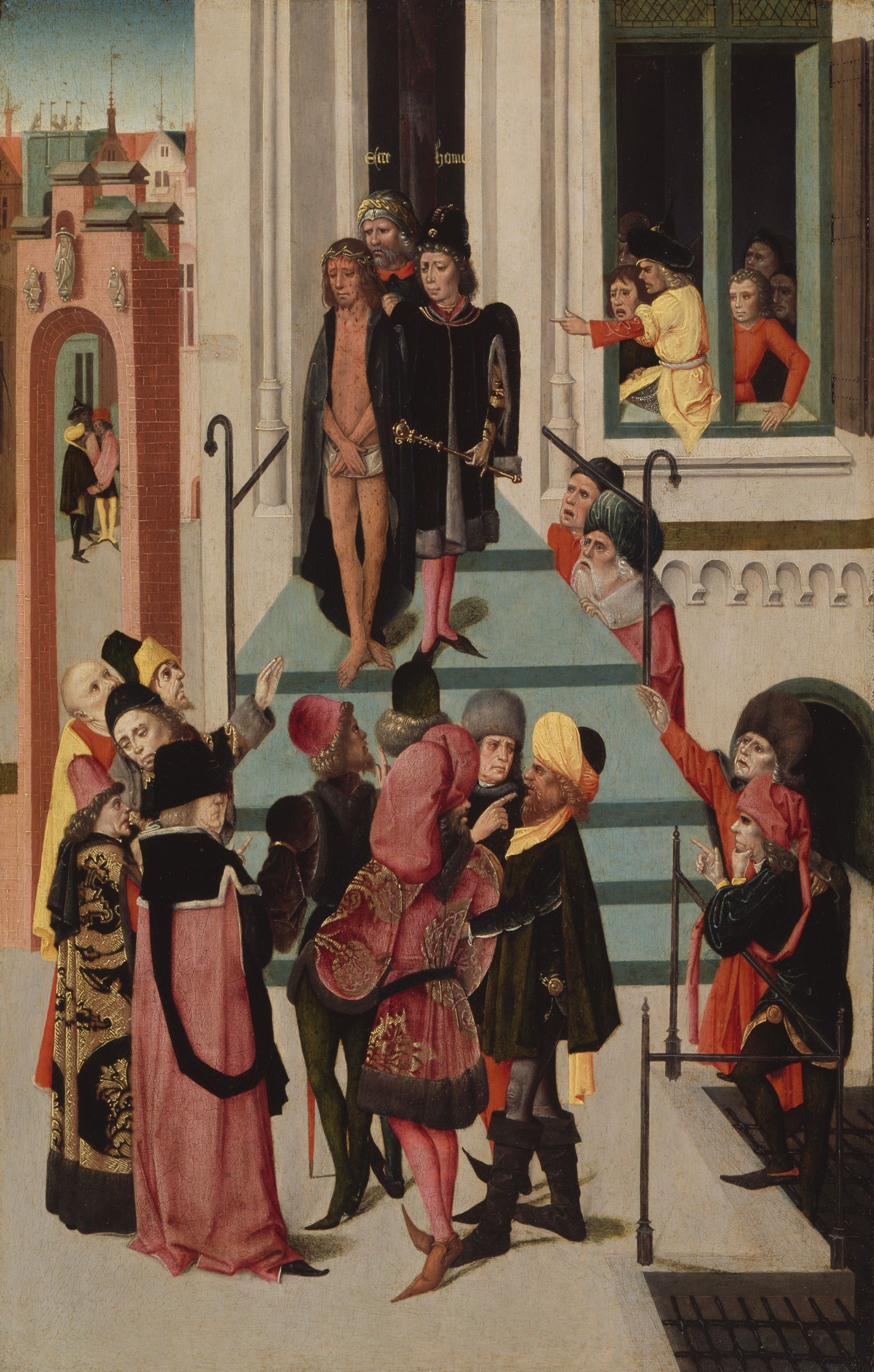 Please Subscribe or Donate to Help Keep This Site Free!