Details:
The Lindisfarne Gospels is an illuminated manuscript gospel book probably produced around the years 715–720 in the monastery at Lindisfarne, off the coast of Northumberland, England[2]. It contains the Gospels of the four Evangelists Mark, John, Luke, and Matthew[2]. The manuscript was produced in a scriptorium in the monastery of Lindisfarne and took approximately 10 years to create[2]. It is a spectacular example of Insular or Hiberno-Saxon art—works produced in the British Isles between 500–900 C.E., a time of devastating invasions and cultural change[3].
The Lindisfarne Gospels features in an exhibition about its meaning in the world today, exploring its relationship with themes of personal, regional, and national identity[5]. Throughout 2022 attractions across the North East are hosting events inspired by the Lindisfarne Gospels in celebration of its display at the Laing Art Gallery[5]. Ad Gefrin is also sponsoring this exhibition and will be opening a £12m Anglo-Saxon Museum and whisky distillery in February 2023 to celebrate and showcase its unique heritage[5].
The Lindisfarne Gospels is known for its intricate artwork which includes blue pin-wheeled shapes that rotate in repetitive circles caught in a vortex of a large Q that forms Luke's opening sentence as well as birds that abound throughout its pages[3][4]. It also features symbols for each evangelist such as an ox for Christ's sacrifice on the cross according to historian Bede from Monkwearmouth[3].
🙏🏽
This image is in the public domain.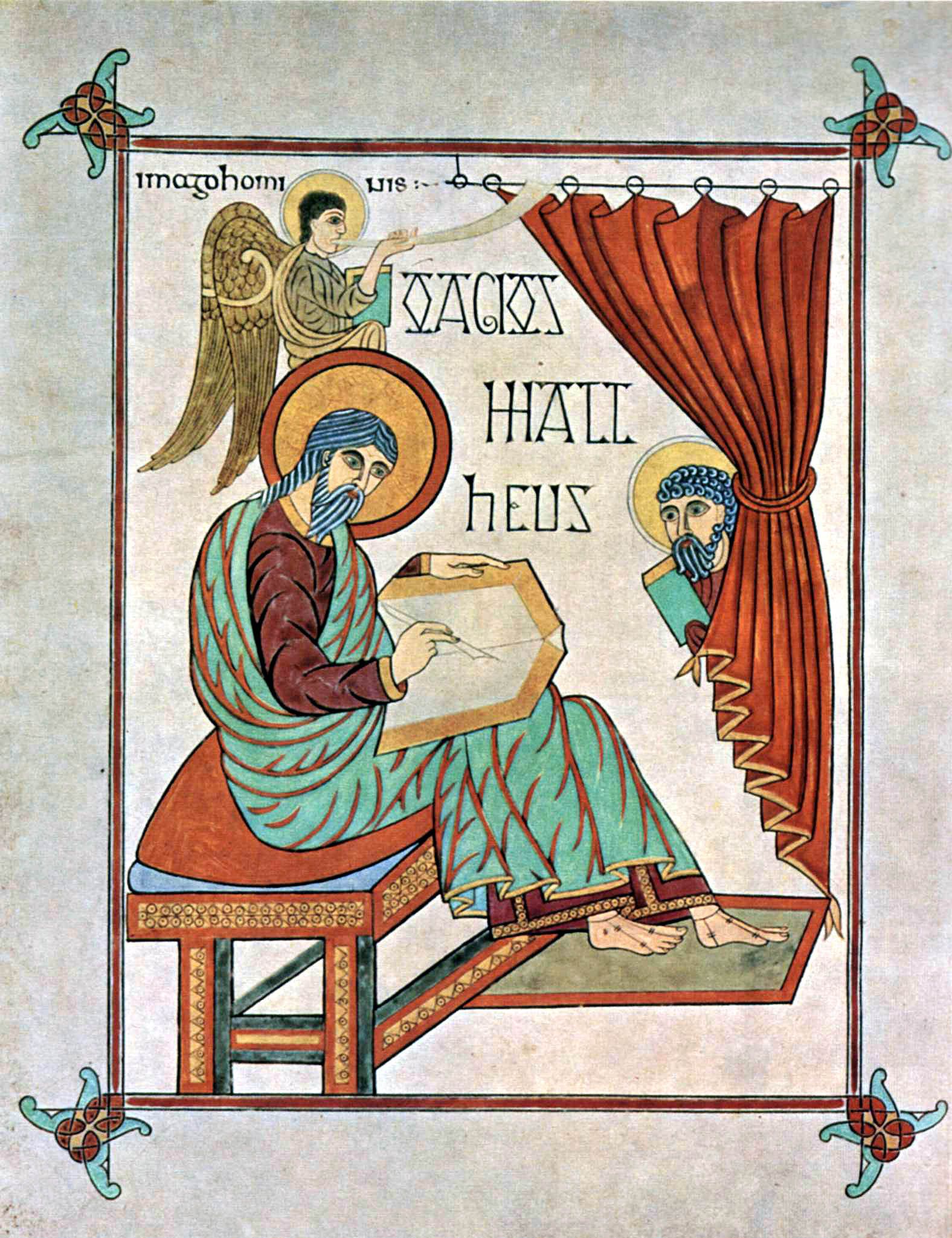 Please Subscribe or Donate to Help Keep This Site Free!