Details:
A carpet page is a type of illuminated manuscript page that is characterized by intricate, non-figurative, patterned designs. They are often found at the beginning of Gospel Books in Insular manuscripts, and are known for their use of bright colors, active lines, and complex interlacing patterns. Carpet pages may have been influenced by Coptic decorative book pages, contemporary metalwork decoration, Oriental carpets, Roman floor mosaics, and Hebrew Codex Cairensis pages from 9th century Galilee. They are distinct from pages with highly decorated historiated initials, though the style of decoration may be similar.
The Lindisfarne Gospels is an illuminated manuscript gospel book produced around the years 715–720 in the monastery at Lindisfarne, off the coast of Northumberland, England[1][2]. It is a spectacular example of Insular or Hiberno-Saxon art[3], created with a quill pen and black ink made from soot[4]. The exhibition at Laing Art Gallery explores its meaning in the world today and its relationship with themes of personal, regional, and global identity[5].
🙏🏽
This image is in the public domain.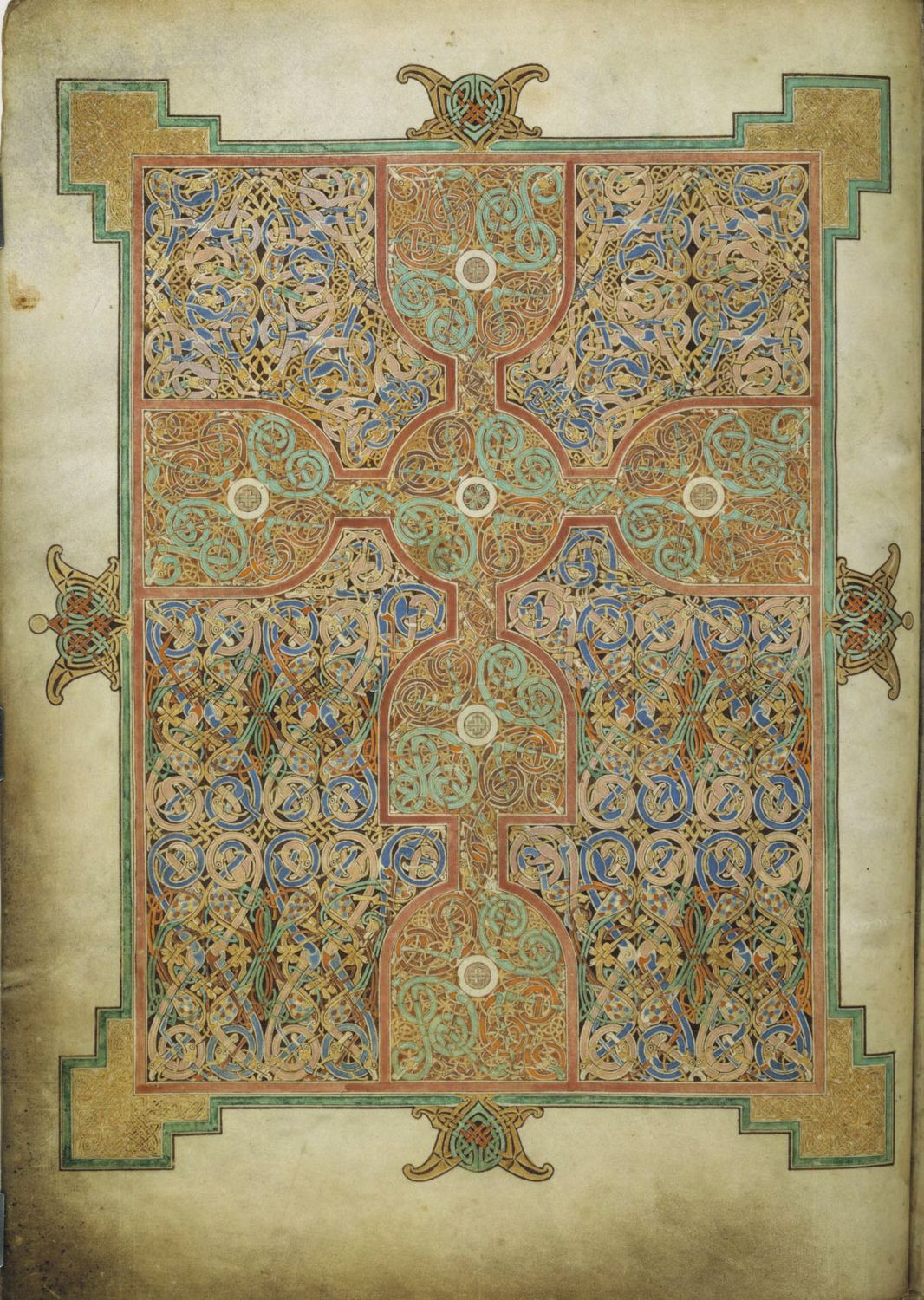 Please Subscribe or Donate to Help Keep This Site Free!