The woman is Mary Magdalene. She can be identified by her jar of ointment, which she used to anoint Jesus's feet. Van Scorel painted her as a seductive, luxuriously dressed courtesan, a reference to her reputed past as a prostitute. Her clothing shows the influence of Italian painting, to which Van Scorel was introduced during his trip to Rome.
Free Downloads Below
This image is in the public domain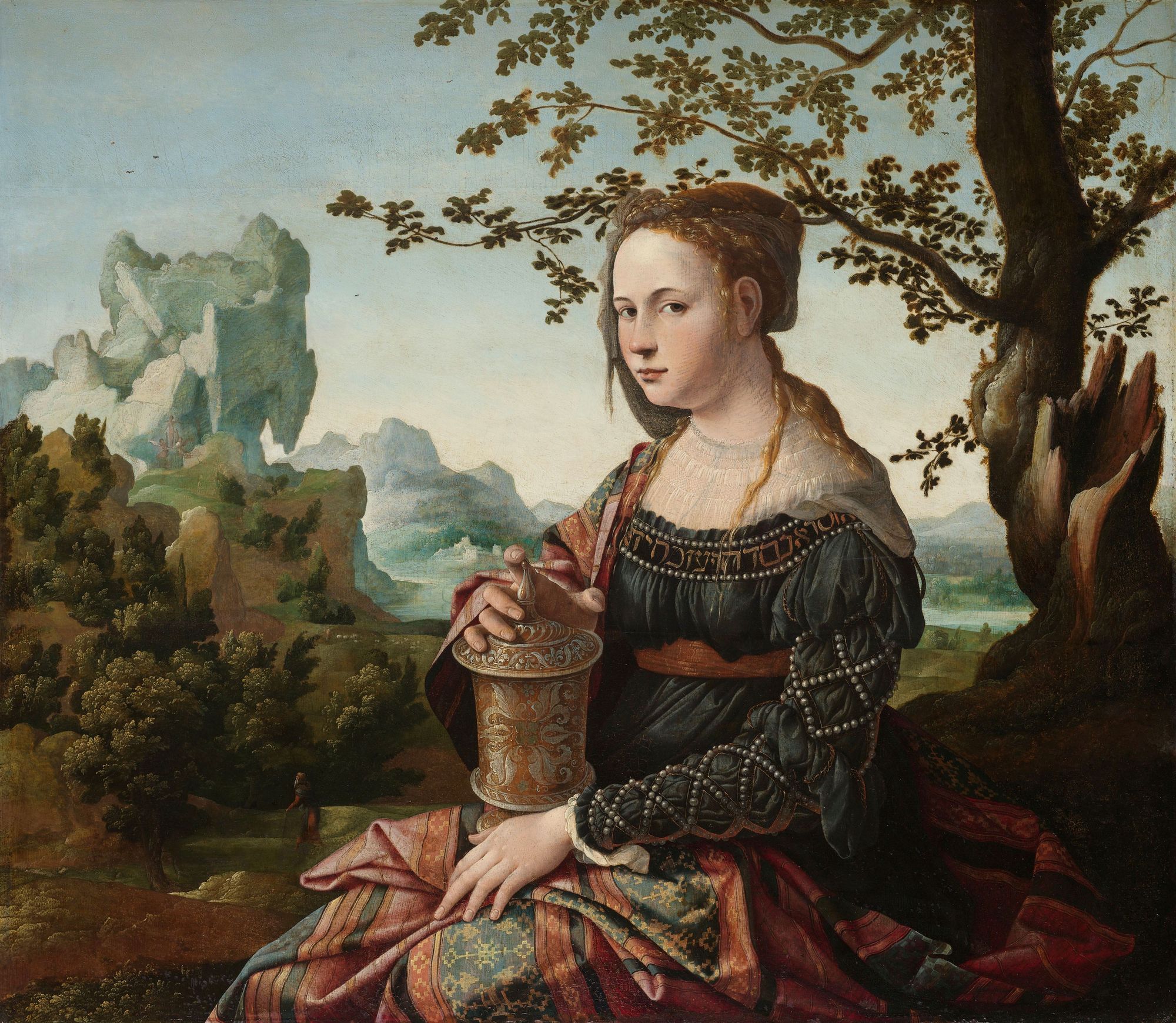 Please Subscribe or Donate to Help Keep This Site Free!