This small devotional picture by an anonymous 17th-century Venetian artist drew his composition from Guido Reni's large St. Andrew Led to Martyrdom fresco in Rome's Church of San Gregorio al Celio. The CMA painting portrays the central image of Reni's 1608 fresco by Reni. St. Andrew and his brother Peter were apostles of Christ and left all of their possessions to follow him. Andrew was martyred in Achaea. He requested to be crucified on the X-shaped cross because Andrew considered himself unworthy of dying on the same cross as Christ. Reni depicted an X-shaped cross in the fresco, while in this painting, the Latin cross is used. The Latin cross was common to Northern art, suggesting that the artist of this painting may have been Venetian. This representation of St. Andrew's martyrdom focuses on St. Andrew's adoration of the cross. The CMA version does not possess the chaos of Reni's larger scene, focusing instead on the central four figures, whereas in the original, a crowd of people surrounds the central group. The figure on the left bends in an unnatural pose and lacks the precision of Reni's original forms, suggesting that this piece is by another artist. The cross, originally seen in the distance, appears in the foreground of the smaller work, brought closer to St. Andrew to emphasize his relationship with God and his acceptance of his coming death.
Free Downloads Below
This image is in the public domain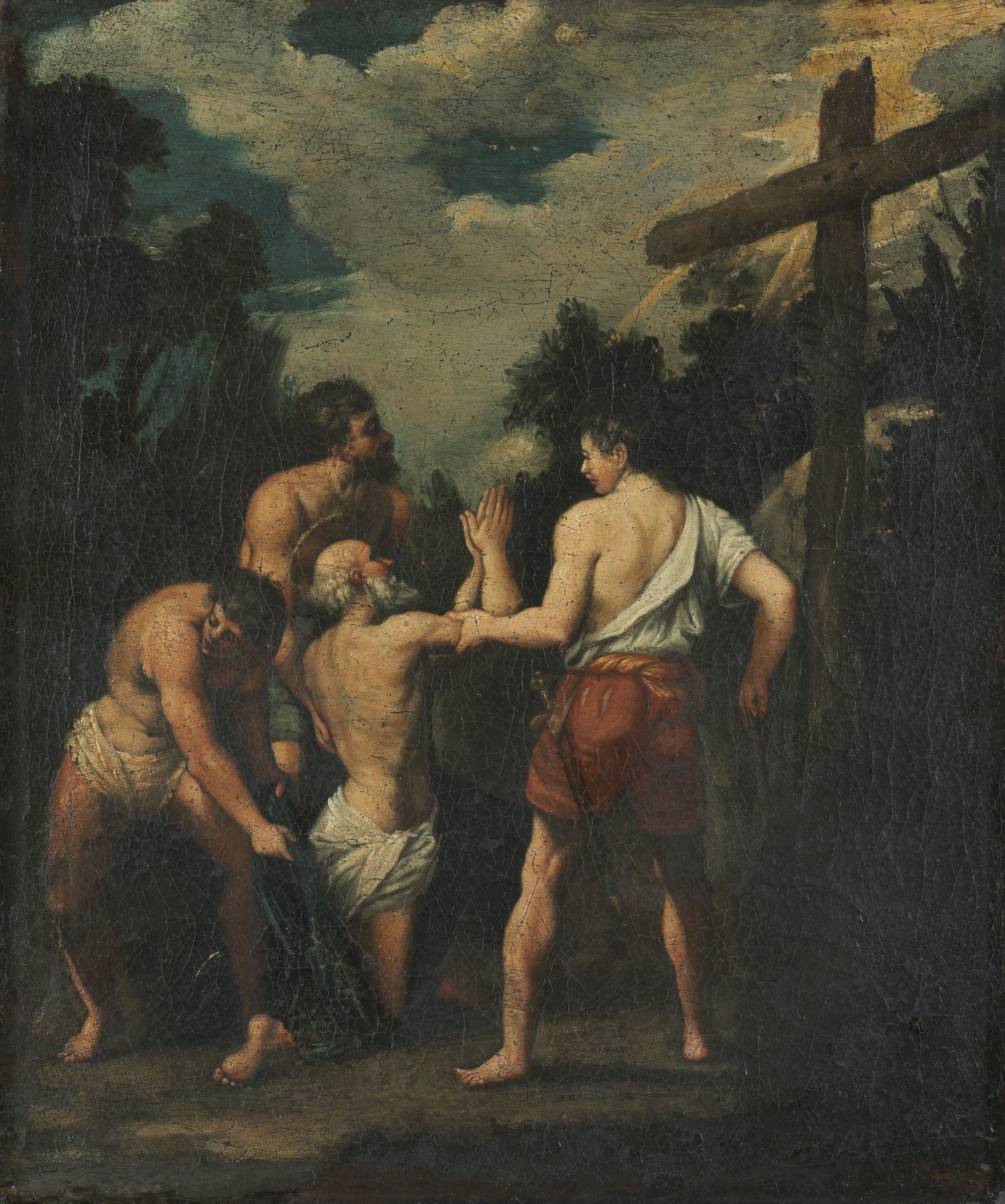 Please Subscribe or Donate to Help Keep This Site Free!