Please Subscribe or Donate to Help Keep This Site Free!
Longinus (/ˌlɒnˈdʒaɪnəs/) is the name given to the unnamed Roman soldier who pierced the side of Jesus with a lance and who in medieval and some modern Christian traditions is described as a convert to Christianity. His name first appeared in the apocryphal Gospel of Nicodemus. The lance is called in Christianity the "Holy Lance" (lancea) and the story is related in the Gospel of John during the Crucifixion. This act is said to have created the last of the Five Holy Wounds of Christ.
Fyodor Evtikhievich Zubov (1615 – November 3, 1689), was a Russian painter, engraver, miniaturist and illuminator. Zubov was born in Solikamsk, a member of the noble Zubov family. He began working in Veliky Ustyug and Yaroslavl. In 1662 he moved to Moscow where he worked with Simon Ushakov. His work included icons, illuminated manuscripts, drawings for engravings, and wall paintings. When Ushakov died in 1686, Zubov took over as the Director of the Imperial Workshop of Icon Painters in the Kremlin Armoury. He died in Moscow, in 1689.
Free Downloads Below
This image is in the public domain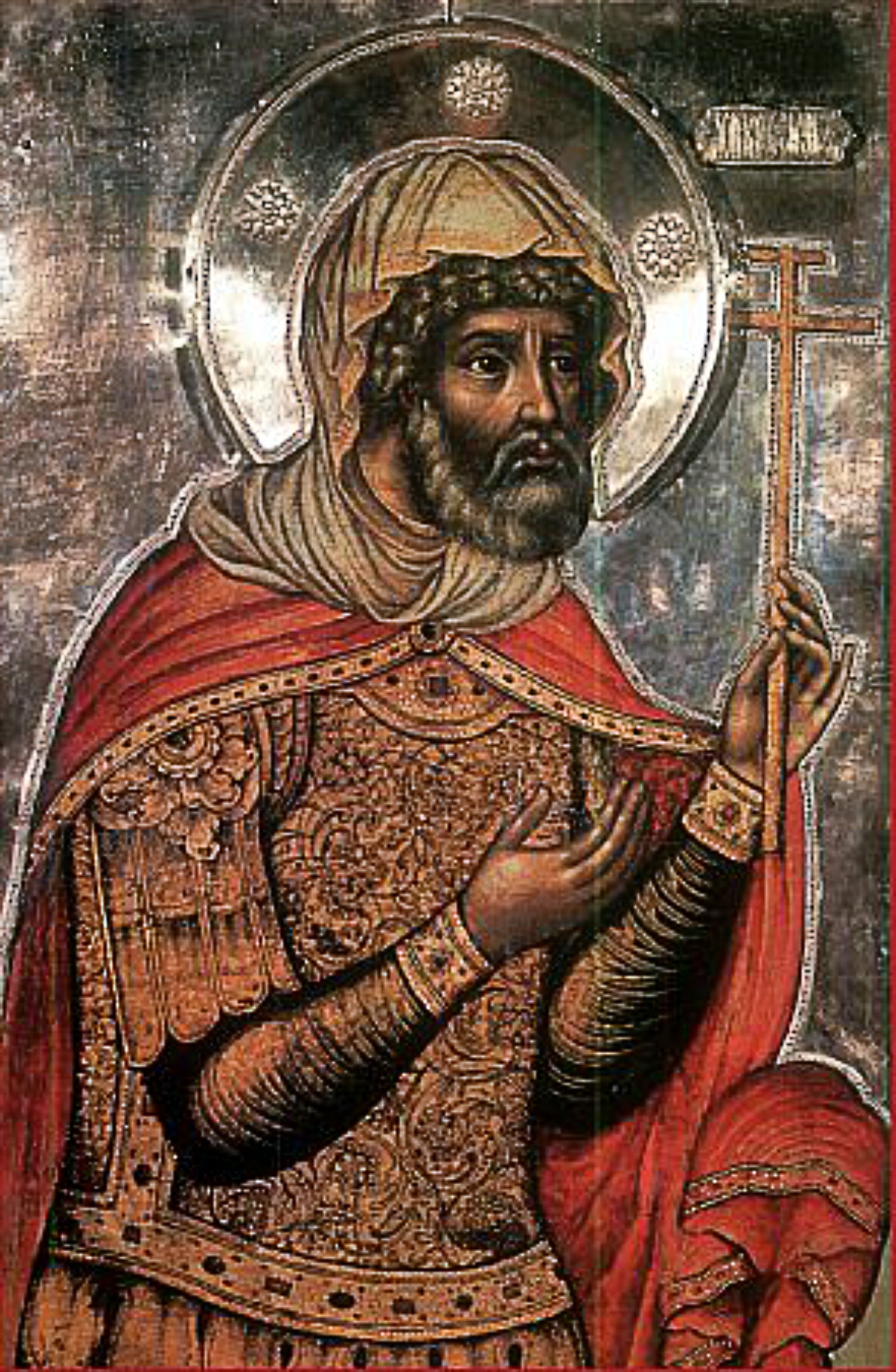 Please Subscribe or Donate to Help Keep This Site Free!