The liberation of the apostle Peter is an event described in the Acts of the Apostles, chapter 12 in which the apostle Peter is rescued from prison by an angel. Although described in a short textual passage, the tale has given rise to theological discussions and has been the subject of a number of artworks.
Acts 12:3–19 says that Peter was put into prison by King Herod, but the night before his trial an angel appeared to him, and told him to leave. Peter's chains fell off, and he followed the angel out of prison, thinking it was a vision (verse 9). The prison doors opened of their own accord, and the angel led Peter into the city.
Antonio de Bellis (c. 1616 – c. 1656) was an Italian painter from Naples, active in the Baroque period. Along with Jusepe de Ribera, Bernardo Cavallino and Massimo Stanzioni he was one of the major artists working in Naples in the first half of the seventeenth century, under the influence of the painter Caravaggio.
Free Downloads Below
This image is in the public domain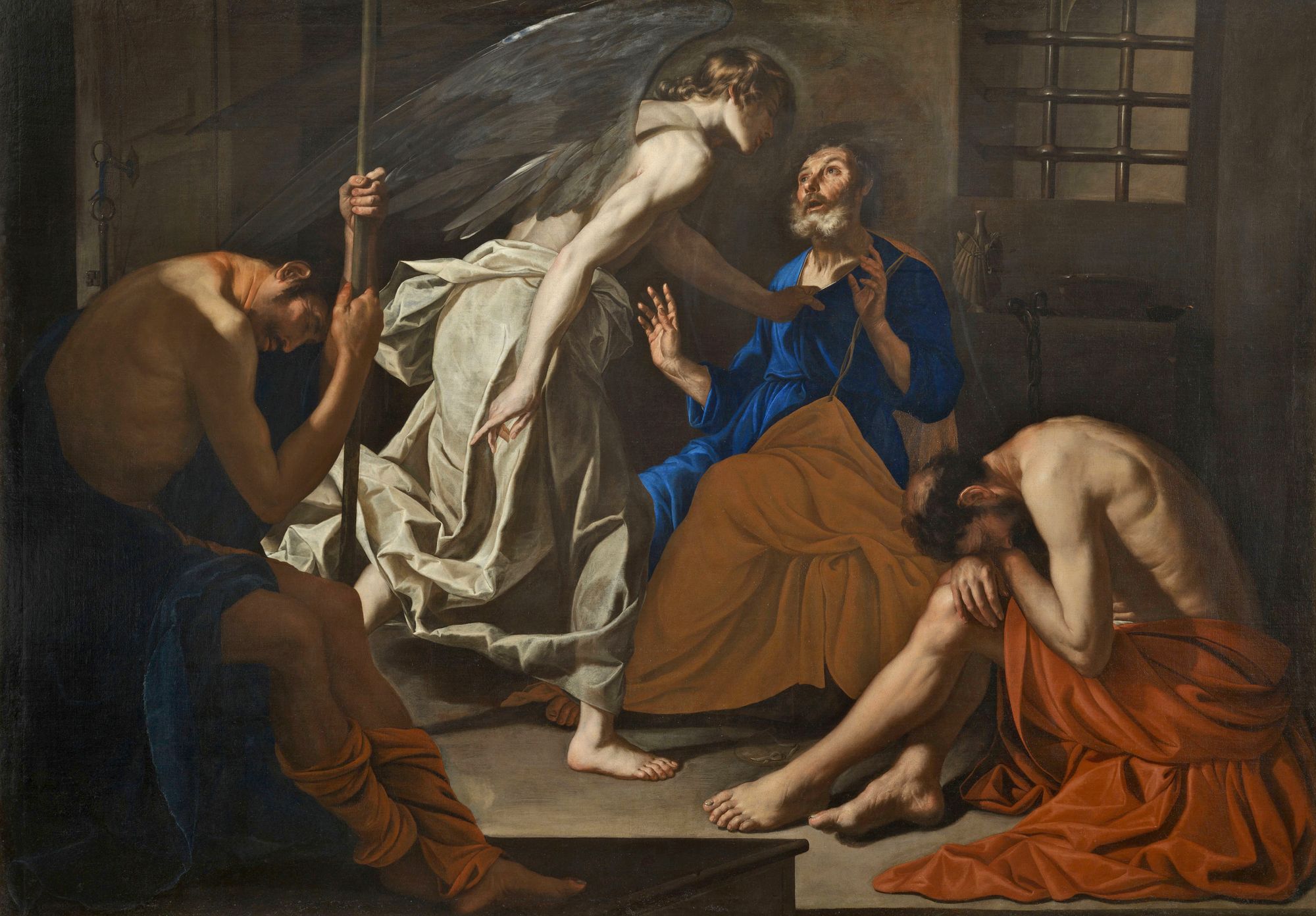 Please Subscribe or Donate to Help Keep This Site Free!