The image is a representation of Saint John of Capistrano, commonly referred to as John Capistrano. He lived during the 15th century and is often remembered for his passionate sermons, reforms, and efforts in defending Christianity.
A few points to note about the artwork:
Halo

: The halo around his head signifies his sanctity. In Christian art, a halo is used to denote a holy or sacred figure, often saints or angels.

The Crucifix

: John Capistrano is holding a crucifix, which is a symbol of Christ's sacrifice and the Christian faith. It emphasizes his role as a preacher and his deep devotion to Jesus Christ.

Art Style

: The style of the image is consistent with the woodcut illustrations found in the Nuremberg Chronicles. Woodcut was a popular method of printing illustrations in the late Middle Ages and the Renaissance. The lines and patterns give depth and texture to the figure.

Nuremberg Chronicles

: This is one of the most famous books of the 15th century. It's essentially a world history that begins with the creation and continues to the time of its publication in 1493. The book is known for its rich illustrations and woodcuts, and John Capistrano's inclusion signifies his importance during that era.
St. John of Capistrano was a Franciscan friar, and he's particularly known for leading a crusade against the Ottomans in the 1450s. His sermons attracted large crowds, and he played a significant role in the reforms of the Franciscan order.
If you were to see this image in the context of a church or a religious text, it serves as a reminder of the saint's contributions to the faith and his unwavering dedication to the service of God and the Church.
🙏🏽
This image is in the public domain.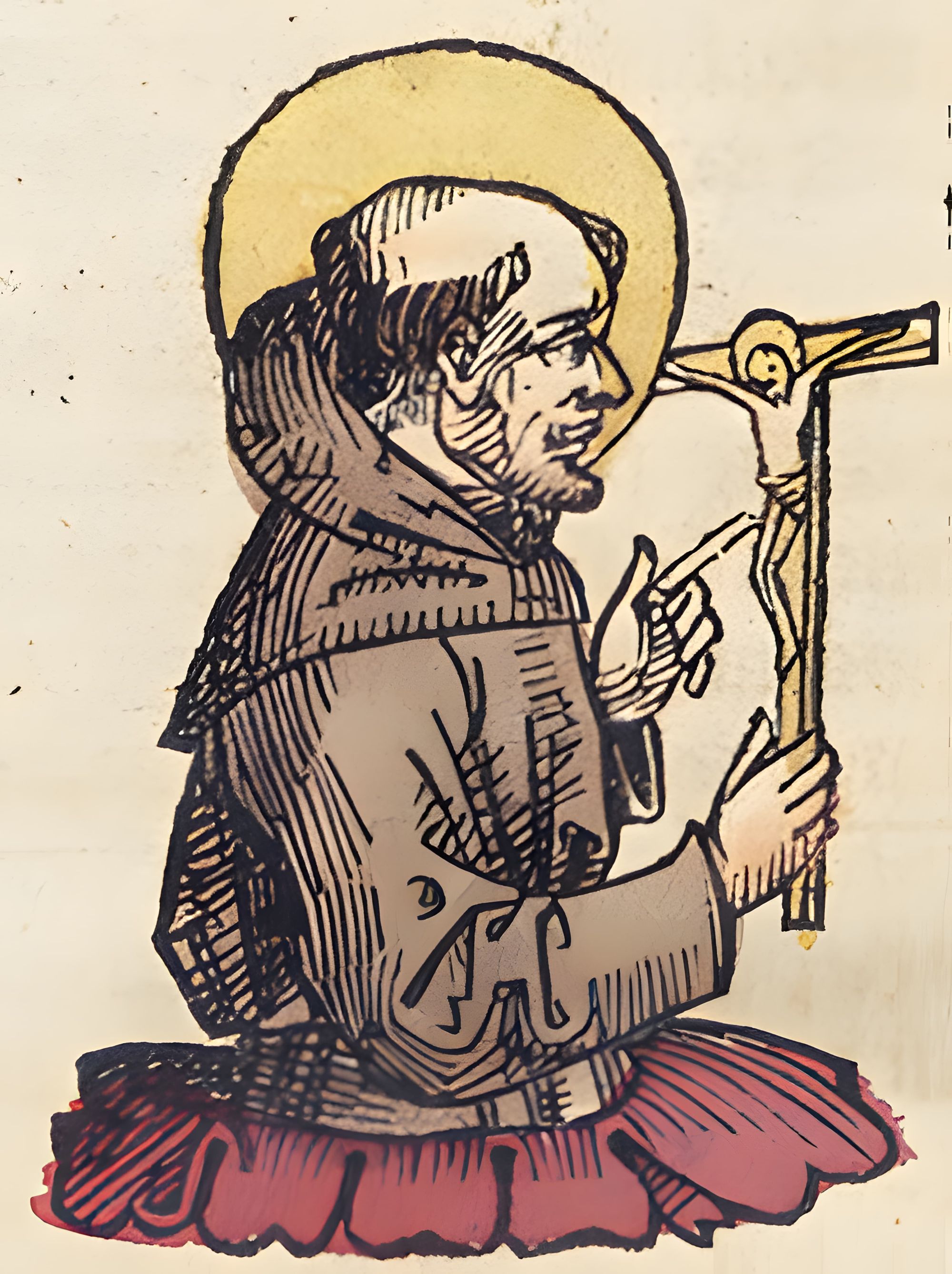 Please Subscribe or Donate to Help Keep This Site Free!