About the Image:
"Jesus disputing with the doctors" refers to an event from Christ's childhood, which is described in the Bible (Luke 2:41-51). In this captivating image of that event, we see a teenage Jesus Christ engaging in a deep conversation with Jewish Bible scholars in the temple. Two scholars arguing with each other can be spotted on the left of Christ. Below Christ, three other scholars wearing different colored robes are present. The scholar in blue robes seems to be lost in thought, while the scholars in green and red robes are intently discussing Jesus' ideas. The background features a simple yet striking color palette of white, black, and yellow. Although there are a few additional figures in the far background on the top left, the focus remains on the central characters.
About the Artist:
Pietro Vaser was a "factor verreriarum" (glassmaker) who worked for Abbot Giorgi and probably made two stained-glass windows with Jesus among the Doctors, which come from the chapel of the castle in Issogne.
🙏🏽
This image is in the public domain.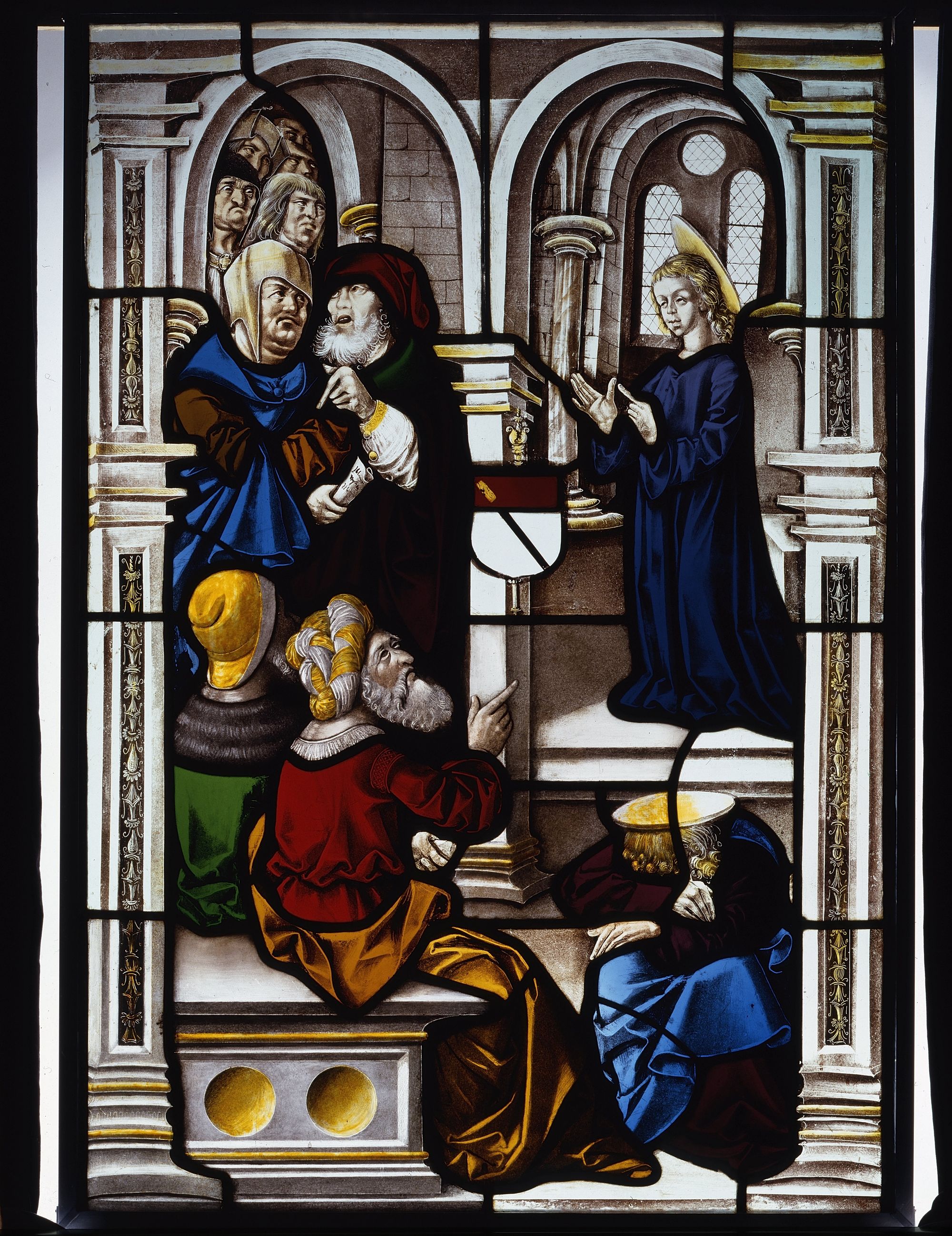 Please Subscribe or Donate to Help Keep This Site Free!