For the large majority of Christians, the Holy Spirit (or Holy Ghost, from Old English gast, "spirit") is the third person of the Trinity: The "Triune God" manifested as Father, Son, and Holy Spirit; each Person being God. Two symbols from the New Testament canon are associated with the Holy Spirit in Christian iconography: a winged dove, and tongues of fire. Each depiction of the Holy Spirit arose from different historical accounts in the Gospel narratives; the first being at the baptism of Jesus in the Jordan River where the Holy Spirit was said to descend in the form of a dove as the voice of God the Father spoke as described in Matthew, Mark, and Luke; the second being from the day of Pentecost, fifty days after Easter where the descent of the Holy Spirit came upon the Apostles and other followers of Jesus Christ, as tongues of fire as described in the Acts of the Apostles, as promised by Jesus in his farewell discourse. Called "the unveiled epiphany of God", the Holy Spirit is the One who empowers the followers of Jesus with spiritual gifts and power that enables the proclamation of Jesus Christ, and the power that brings conviction of faith.
Free Downloads Below
Image by sdcason.com - CC BY-SA 4.0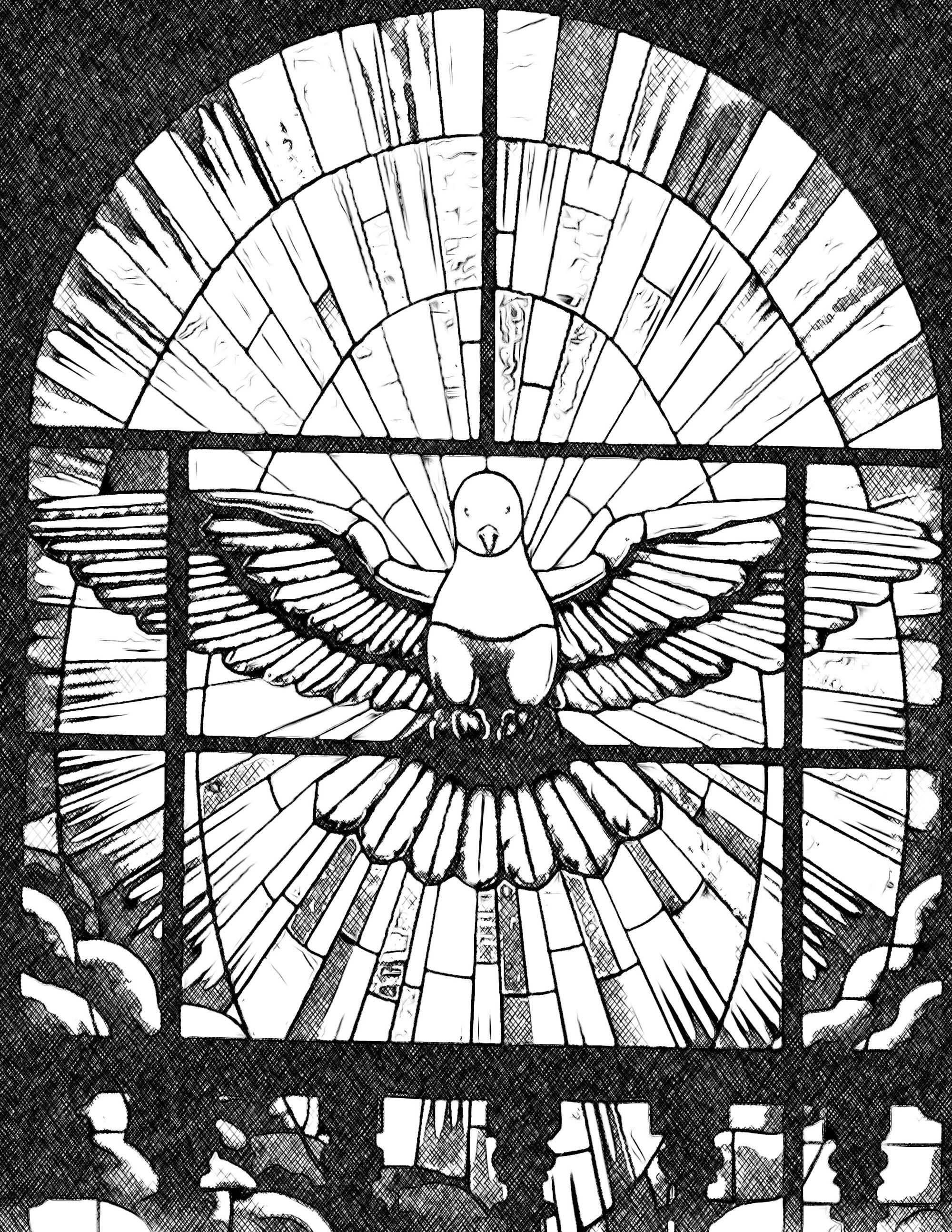 Please Subscribe or Donate to Help Keep This Site Free!