Details:
These panels reproduce the upper two tiers of the screen (known as the iconostasis) that separates the nave from the altar in Orthodox churches. Such sets, of which this is one of the earliest known, were used by priests for makeshift altars and by lay people for personal prayer. In the upper row, the Virgin and Child are surrounded by Old Testament prophets who hold scrolls with passages foretelling Christ's birth: Habakkuk (?), Micah, Jeremiah, Moses, Daniel, David, Solomon, Jonah, Jacob, Isaiah (?), Gedeon, and Zechariah. Below, the adult Christ is seated on the throne of judgment, flanked by holy persons who entreat him to forgive our sins. On his right are the Virgin, St. Peter, Metropolitan Peter of Moscow, St. Sergius of Radonezh (a famous Russian hermit), and St. George. On his left stand John the Baptist, St. Paul, Metropolitan Alexis of Moscow, St. Cyril of Belozersk (another renowned Russian monk), and St. Demetrius. source
🙏🏽
This image is in the public domain.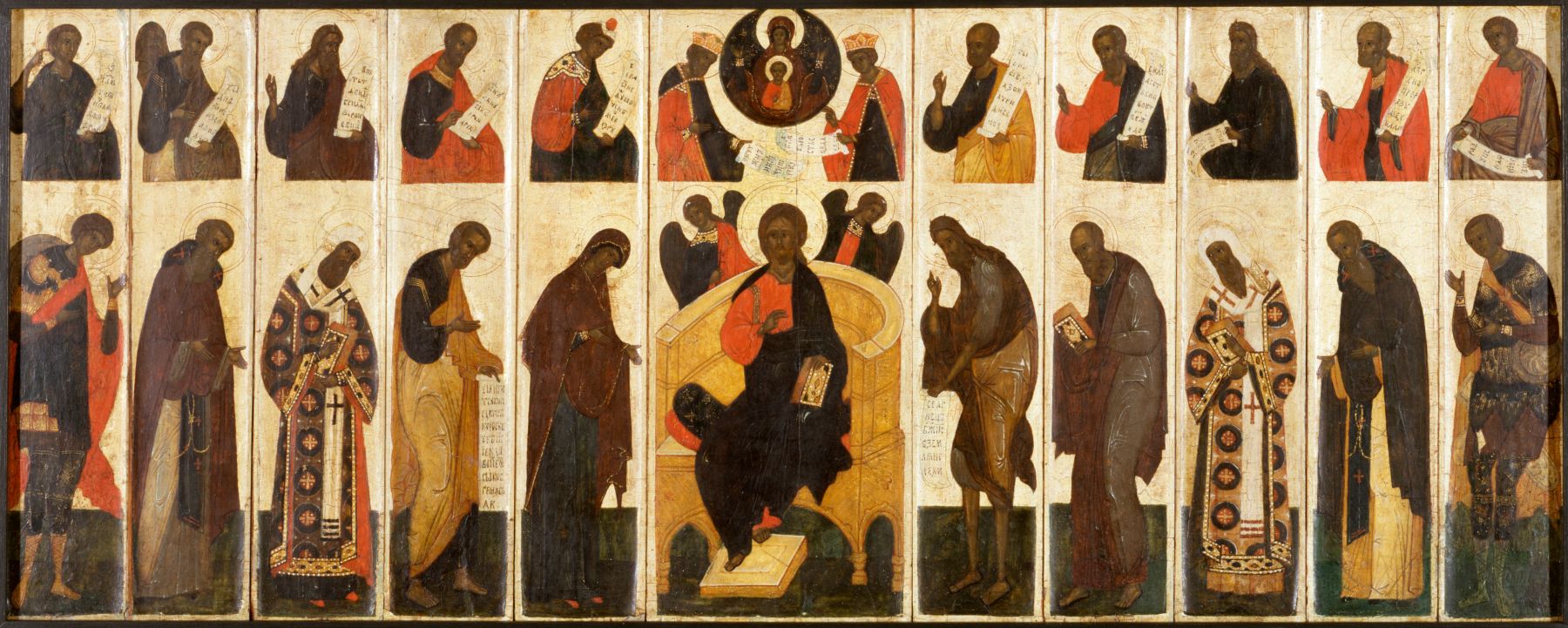 Please Subscribe or Donate to Help Keep This Site Free!