Please Subscribe or Donate to Help Keep This Site Free!
In the central panel the Glorification of the cross by the Saints, the prophets and the angels is shown. On the right, are the 4 the patriarchs including Moses, Abraham and King David. Jonas is sitting on the fish, looking up towards the cross, and St Catherine and Mary Magdalene are in a sisterly embrace. In the foreground is a disputation between St Sebastian and the 4 Fathers of the Church, Pope Gregory, St Jerome, St Ambrose and St Augustine, with the first Christian martyrs St Stephen and St Laurence. Source
Adam Elsheimer (18 March 1578 – 11 December 1610) was a German artist working in Rome, who died at only thirty-two, but was very influential in the early 17th century in the field of Baroque paintings. His relatively few paintings were small scale, nearly all painted on copper plates, of the type often known as cabinet paintings. They include a variety of light effects, and an innovative treatment of landscape. He was an influence on many other artists, including Rembrandt and Peter Paul Rubens. Source
Free Downloads Below
This image is in the public domain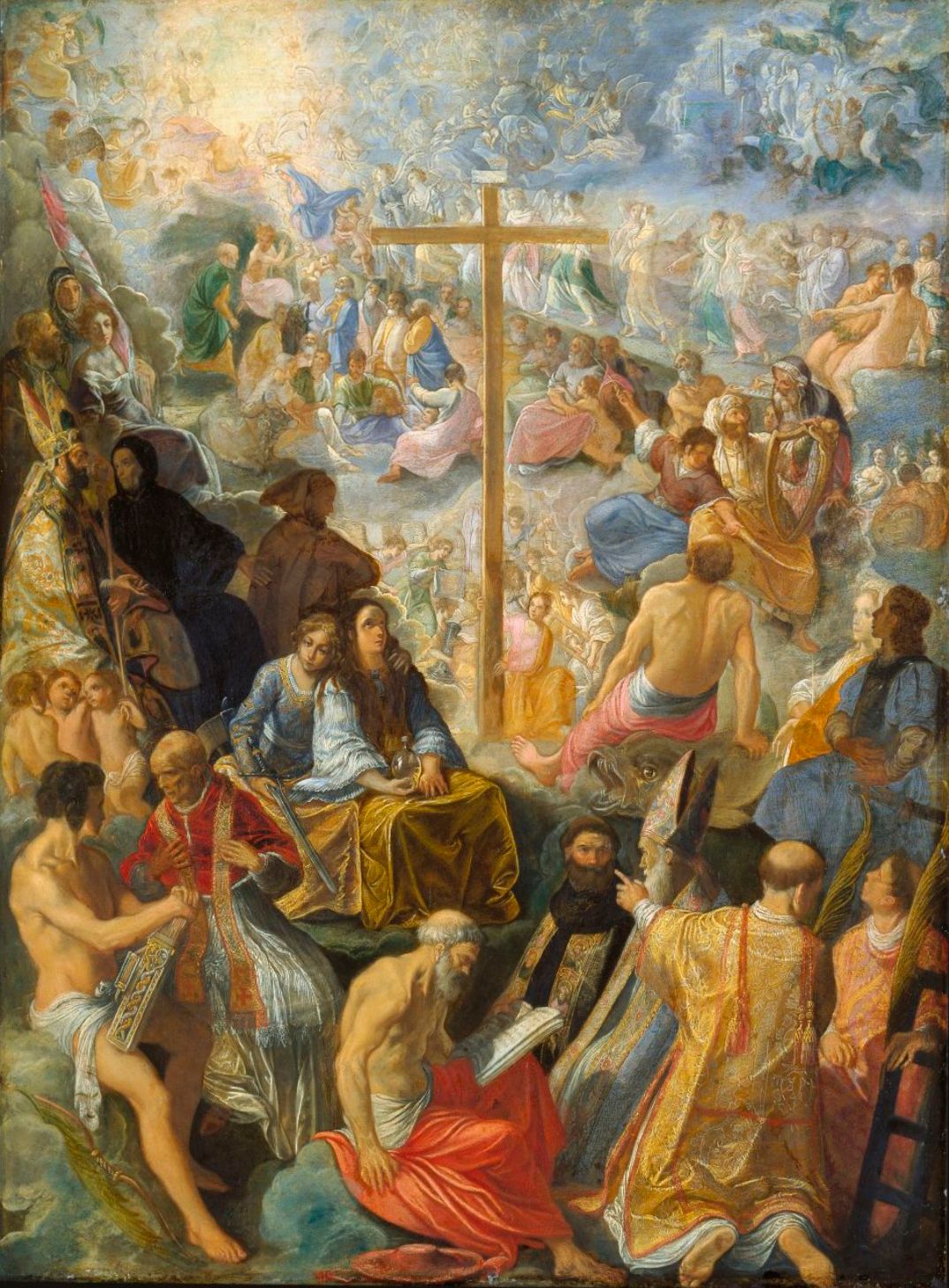 Please Subscribe or Donate to Help Keep This Site Free!