The Bible in Pictures(published in Dresden in 1852-60), Schnorr von Carosfeld's most famous work, included 240 woodcut illustrations and took him some forty years to complete.

This drawing illustrates a passage from the Old Testament, when the prophet Elijah implores God to heal a widow's child. The widow prays in the background while in the foreground the child extends both arms, miraculously coming back to life as God answers Elijah's plea. The rigorous economy of line and the masterful manipulation of light and shade give the composition a strong visual impact.
Free Downloads Below
Image by sdcason.com - CC BY-SA 4.0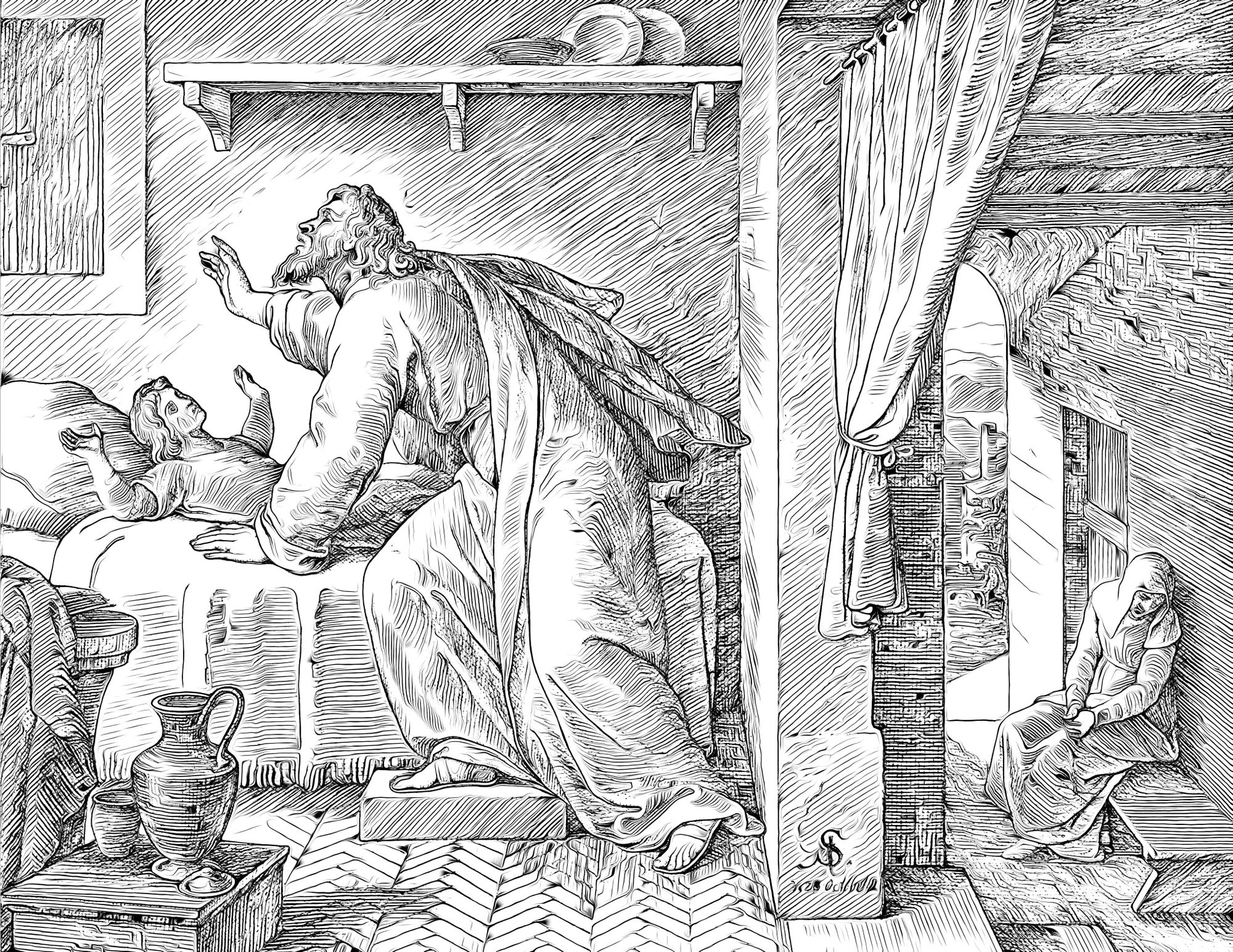 Please Subscribe or Donate to Help Keep This Site Free!