Details:
According to the Old Testament, Daniel was cast into a lion's den as punishment for his belief in a single god, but he was miraculously delivered from harm on account of his faith. This story is related here, with Daniel flanked by lions and the angel sent by God to save him. Together with other decorated capitals, this imposing work of Romanesque sculpture once decorated the interior of the church of Saint-Aignan-sur-Cher, a city in central France.
During the 12th century, churches used images to teach the faithful who were illiterate. While Daniel lived before Jesus, he is depicted holding a bible, alluding to the continuity between the Old and New Testaments.
🙏🏽
This image is in the public domain.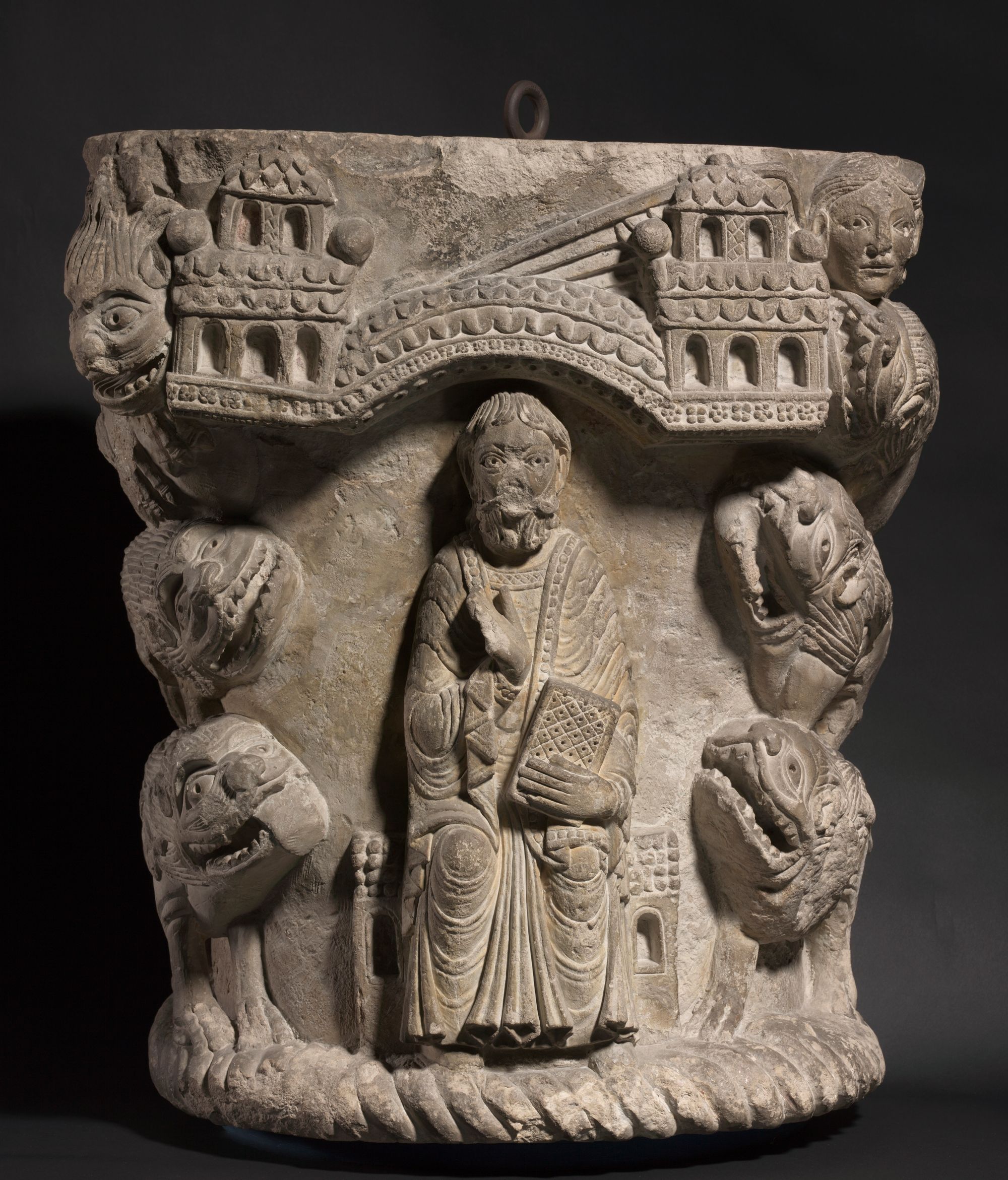 Please Subscribe or Donate to Help Keep This Site Free!