Details:
Early devotional woodcuts are exceedingly rare today because, ironically, they were such a common part of fifteenth-century life. Available by the thousands from peddlers or monastics and at shrines and fairs, these images were carried around, tacked up for use as home altars, sewn into clothing, and prayed to in the belief that they had intercessory powers. Eventually most simply wore out. The few that survive were typically pasted into book covers as special decorations. Only two impressions of the present image are known today. This print is among the earliest to bear both the name of the artisan or publisher and his address—the town of Rapperswil in Switzerland. The central part of the ornate design is probably based on a processional cross made of silver or gold.
🙏🏽
This image is in the public domain.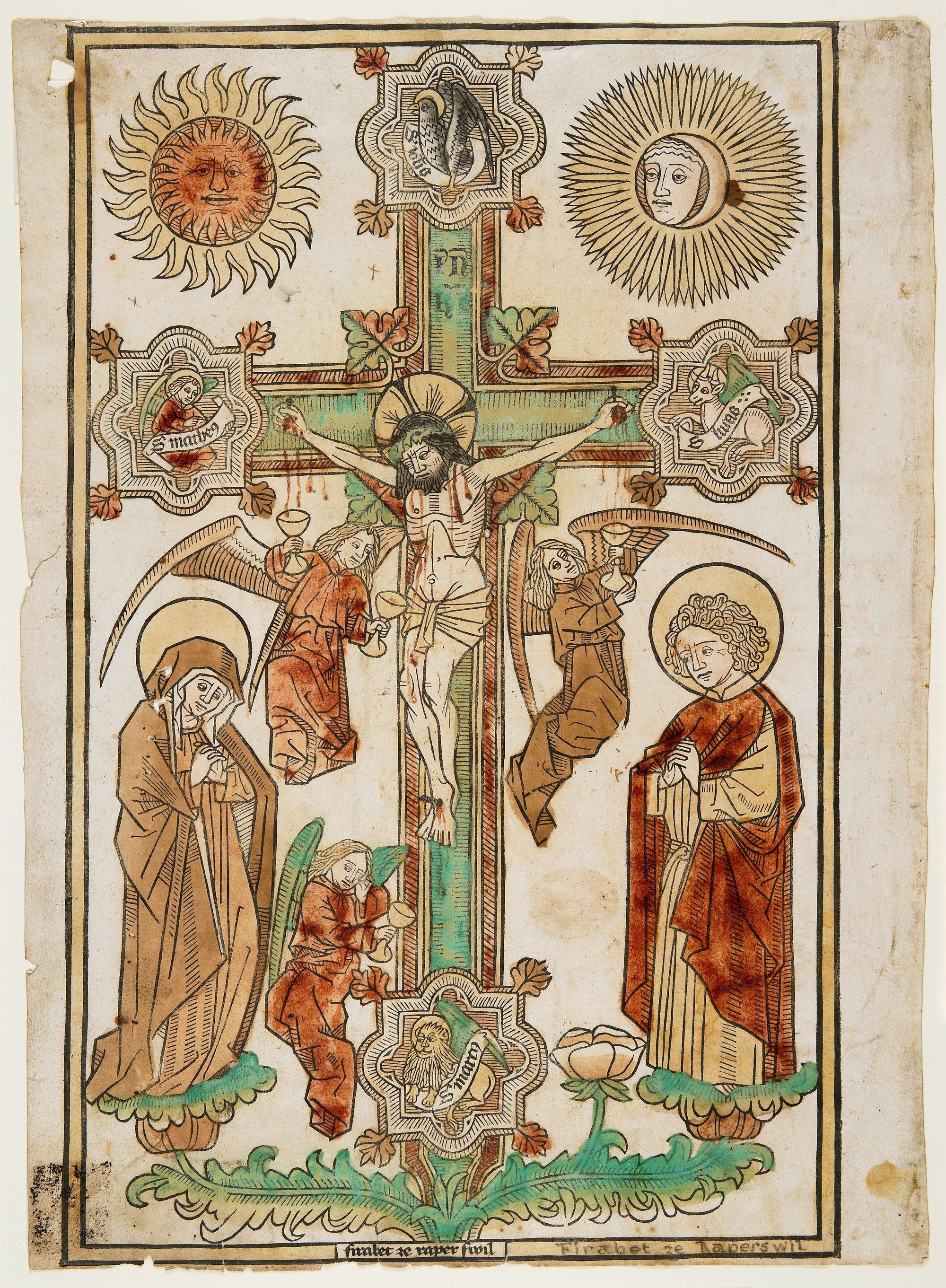 Please Subscribe or Donate to Help Keep This Site Free!