Details
Copying his teacher Albrecht Dürer, who produced a similar woodcut, Hans Schäufelein set this scene from the life of Christ in contemporary rather than ancient times. A Gothic chapel forms the backdrop as Christ bids farewell to his mother, the Virgin Mary. As she kneels on the ground with hands clasped, Mary and Martha of Bethany join her, both bewailing Jesus' imminent departure.
Schäufelein concentrated on the figures in the foreground, using a series of hatched and cross-hatched strokes to build up their forms. Patterns of parallel lines give form and texture to the fluid drapery and texture to Christ's and the women's faces. The background, in contrast, is much more loosely rendered, with hurriedly sketched foliage, buildings, and figures.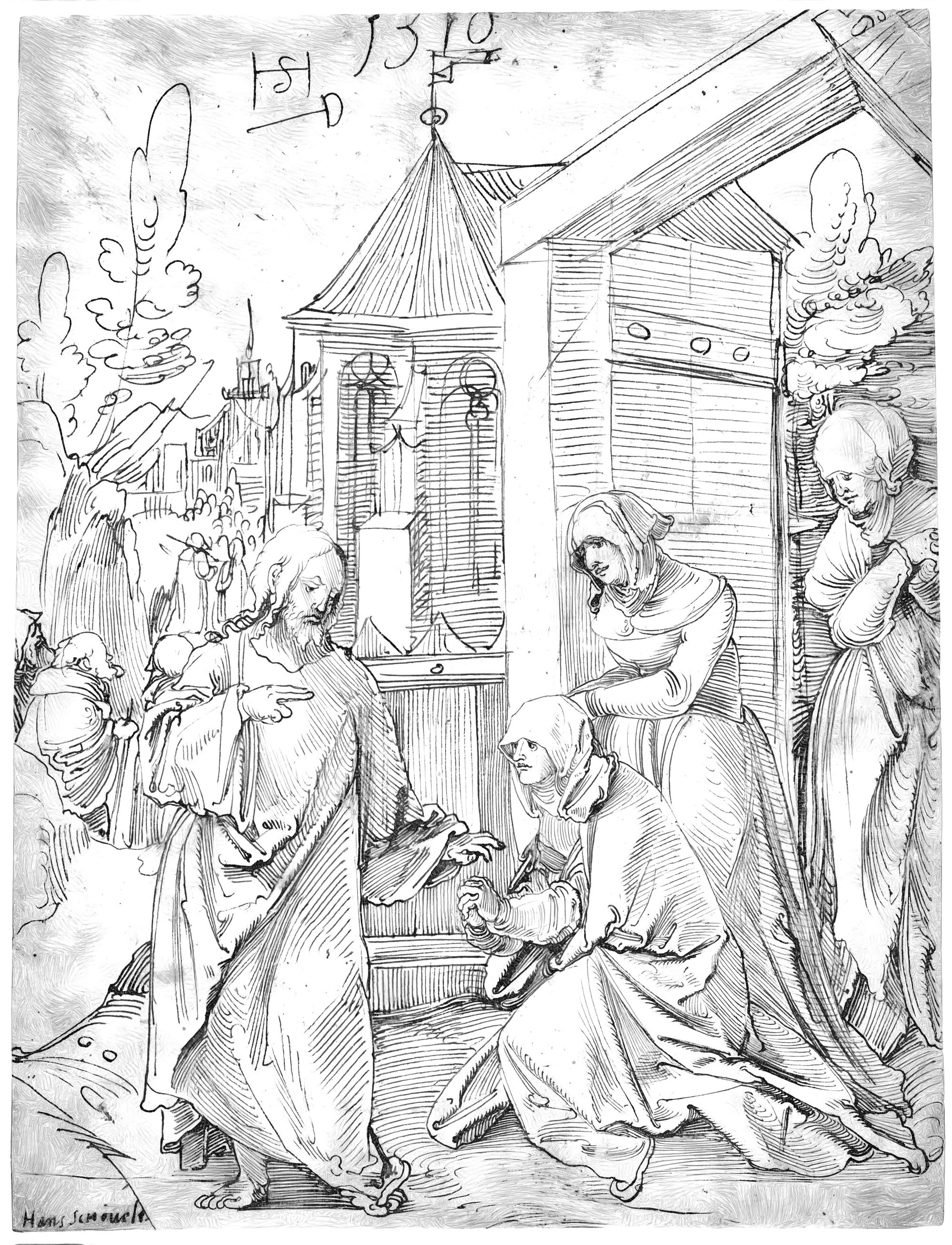 Please Subscribe or Donate to Help Keep This Site Free!