This coloring page show Christ and many of his followers through the ages carrying various sized crosses. As Christ once said, "If anyone wishes to come after me, he must deny himself and take up his cross daily and follow me." (Lk 9:23).
When the cross is embraced it becomes a sign of love and of total self-giving. To carry it behind Christ means to be united with him in offering the greatest proof of love.
We cannot speak about the cross without considering God's love for us, the fact that God wishes to shower us with good things. With his invitation "follow me", Jesus not only says again to his disciples: take me as your model, but also: share my life and my choices, and stake your life for love of God and for neighbor together with me. This is how Jesus opens up before us the "way of life".
Free Downloads Below
Image by sdcason.com - CC BY-SA 4.0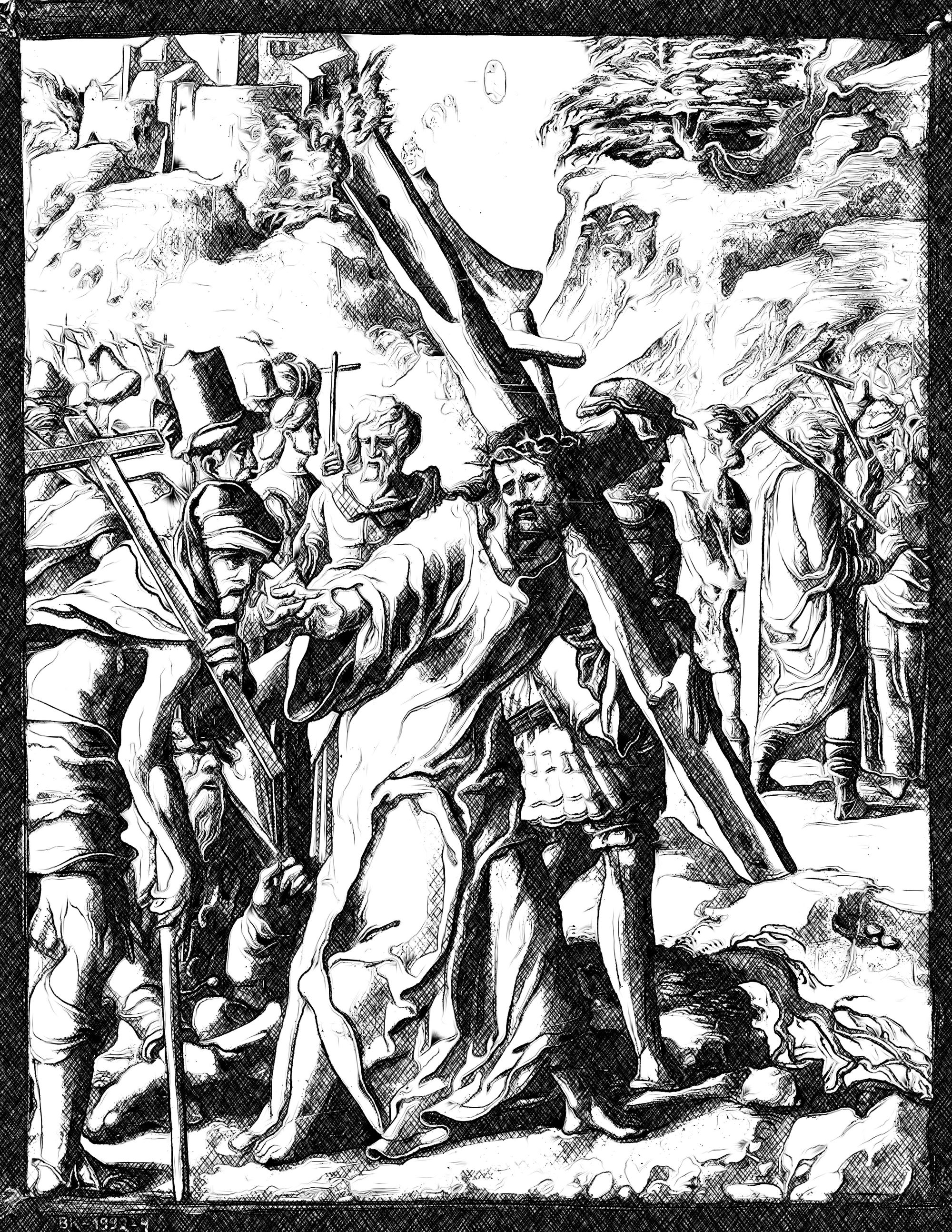 Please Subscribe or Donate to Help Keep This Site Free!